It's been over a year since Dustin left home for University and afterwards to Whistler for the Summer to build the Slopestyle course with Joyride. With a busy schedule all season Dustin was unable to put any time into maintaining the yard or building anything new back home.
| | |
| --- | --- |
| | Because I've been gone that whole time the yard has done nothing but take a beating from the weather and grow over with plants - Dustin Gilding |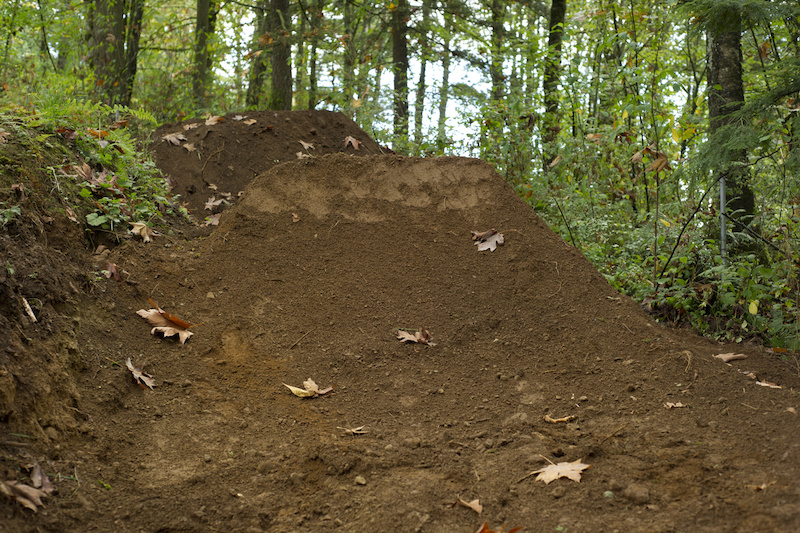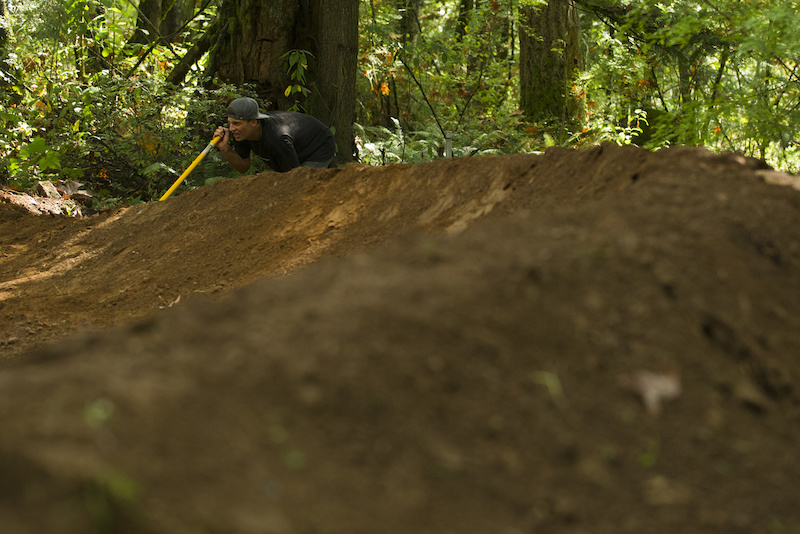 Dustin had originally planned on putting together a video on the joyride course after its completion. But unfortunately, less than a week before filming he suffered a broken leg at the air dome. The injury was a spiral fractured fibula right above the ankle that resulted in 1 plate and 4 screws worth of hardware hold everything in place.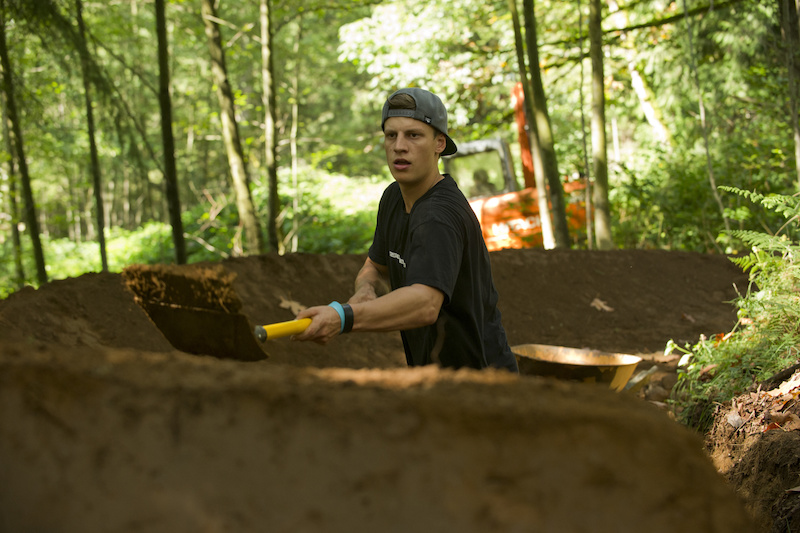 Six long weeks after surgery Dustin was given the green light to start walking again. Which naturally for Dustin, meant he was cleared to start digging on his trails.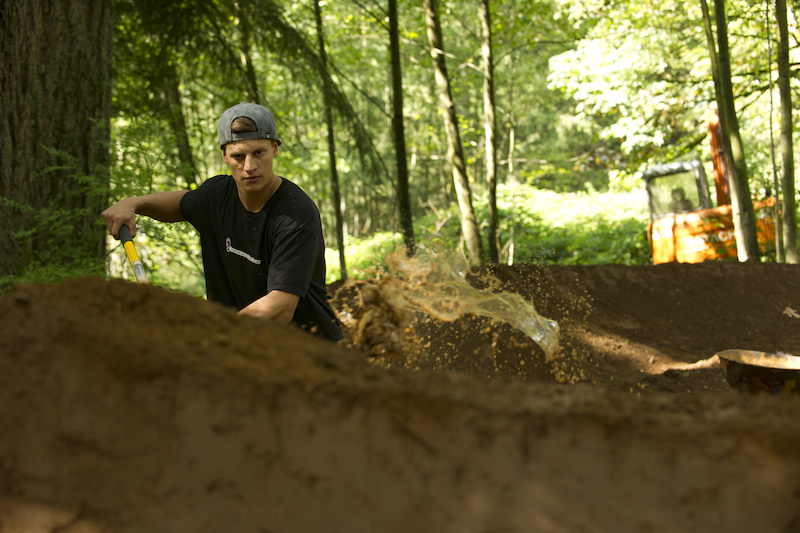 | | |
| --- | --- |
| | So here we are, beginning the monumental task of restoring everything - Dustin Gilding |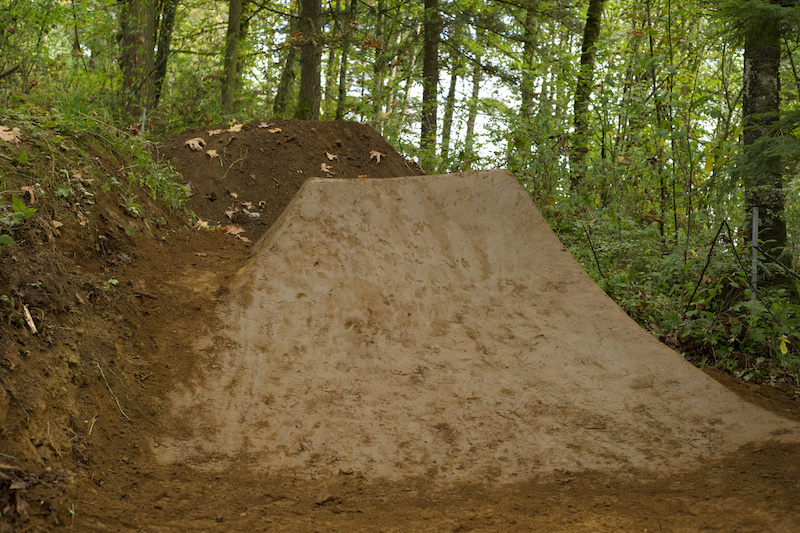 Dustin is currently working on a larger (actually "massive" is probably a better word to describe it) jump line that puts both his riding and building skills to the test. Once he has made a full recovery you can bet he'll be working on something to showcase his trails new features. Make sure to keep an eye out for this man.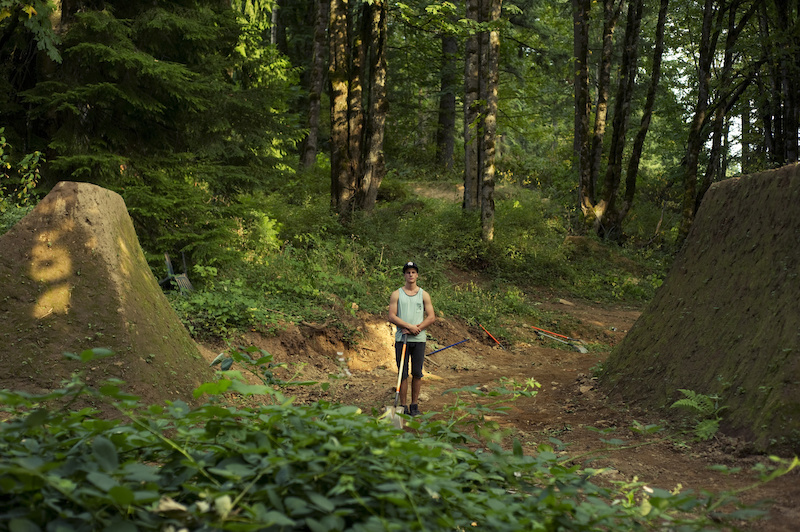 | | |
| --- | --- |
| | Finally I'd also like to thank DMR, Fox, Smith, Dissent, and Republik for all the support this past season - Dustin Gilding |