chiefspinningspokes
Member since Oct 31, 2013

Male / 27
Grand Junction , Colorado
Block user
Recent

Selling
Apr 3, 2022 at 16:01
Apr 3, 2022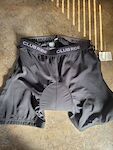 $35 USD
Brand new Club Ride chamois, still has the tag. Size medium, just dont need another chamois as I generally don't use them. Seems like a super nice chamois, pretty sleek and low profile. I'll ship for the asking price!

Selling
Feb 23, 2022 at 9:30
Feb 23, 2022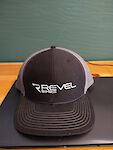 $20 USD
Very slick looking Revel hat, selling as I just have too many hats and I don't own a Revel...so seems funny to keep it. I'll pay shipping.

Selling
Feb 23, 2022 at 9:28
Feb 23, 2022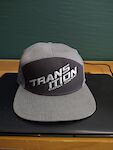 $25 USD
Very sweet adjustable Transition flat bill hat, like new condition. Think I wore it once, but it was not the right size for me even being adjustable. I just have a super small head I guess... Will ship for the asking price!

Selling
Jan 23, 2022 at 8:12
Jan 23, 2022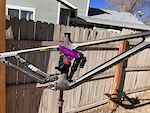 $225 USD
Cascade Link for V2 Sentinel, in great shape. Used for 1 season, only selling as I'm parting out the bike. Highly recommend the ride quality, especially if you are looking to turn the Sentinel into a longer travel enduro machine or full time park bike. Here's the product page for info: https://cascadecomponents.bike/collections/transition-linkages/products/v2-sentinel-link-2020-current Buyer pays shipping. Thanks for looking!

Selling
Dec 25, 2021 at 11:05
Dec 25, 2021
$1900 USD
UPDATES TO ORIGINAL LISTING: Cascade Link NOT Included! Just sold separately, will ship with stock link. Will also come with a newer chainstay in much better condition than the one in the pictures...new pics to come once installed. Sentinel frame with 1.5 seasons of use, used primarily in 2021 as a Mountain Patrol bike for the local bike park...there's a lot to love about this frame and what it comes with, but there's definitely some knocks against it. The Good: Includes some quality goodies, among which are... Cane Creek Hellbender 70 headset, preinstalled, great condition. I switched the bearings part way through this season and they also feel great and ready to rock. Rockshox Super Deluxe Plus rear shock, totally new and never ridden. I put a coil shock on when I bought the frame brand new, and this shock hung out in a box for the last year and a half. The bike also comes with the rear axle(of course) and a spare derailleur hanger! Now for the bad/ugly... While the frame is in great operating condition, it did not escape working in a bike park without scars. Here are the areas of damage of any note, and I of course have pictures for each spot. I've had a couple of bike mechanics take a peek at them, and all of them believe the frame is in good working order still and safe to use. The list of frame damages includes 1. Chipping of the candy coating on the drive side, about an inch above the bottom bracket. Noticeable, but very minor. 2. Small chip at the cable entry point into the frame for the derailleur, drive side of the frame. Unsure of what it chipped a little, but it is smooth and poses no threat to the cable housing. 3. Slight scuffing to the top tube, drive side. Decals took the brunt of it, would disappear with touchup paint. Barely detectable to the touch. 4. Series of 4-5 small scratches on drive side of front triangle, just barely past the downtube protector. Candy-coating depth damage. 5.Rubbing spot on brake side swingarm, where brake hosing rubbed at some point this season...at some point, my brake hose was slightly loose, and caused a detectable rubbing spot before I was able to catch it on inspection. Not ideal, but appears to be a non issue to integrity. 7. Chainstay has a rubbed scuff to the outboard side... Got this chainstay as a replacement from Transition, in great shape except for the weird rub mark...funny thing is it has no texture, perfectly smooth. For transparency, I am not using frame touchup paint on it, but should it be applied that spot would definitely disappear. Chainstay pictures are before the install, in order to give a better idea of condition. No frame touchup paint has been used at all, and all decals frame protection were installed when new. I'm trying to be as transparent as possible on the condition of the frame. Honestly, if it was this condition and being sold 2 years ago, I think it would be a $1600-$1800 frame because of the chewing on the chain stay, but from what people are listing Sentinels in better shape for and the difficulty getting a new frame at a decent price anymore...I felt the asking price would be fair. If there was concern from the shop guys I've showed the frame to about safety and integrity of the chain stay condition, I would not be willing to sell it as is. I'll handle Paypal fees AND shipping! Within reason of course, must be in the contiguous U.S. I am unwilling to budge on price at this time. Please, do NOT bother reaching out below what I'm asking. If it's still listed, it is still available! Thanks for looking.

Selling
Dec 13, 2021 at 17:33
Dec 13, 2021

Selling
Sep 30, 2021 at 7:04
Sep 30, 2021
$75 USD
Reverb Stealth in need of a full rebuild. Made it 4 years without one, and we thought the lever went out so it has a nearly brand new push lever included.

Selling
Sep 29, 2021 at 7:05
Sep 29, 2021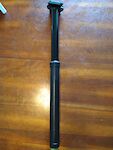 $90 USD
Oneup dropper in mostly immaculate condition, selling as it's given me trouble from day one and I'm tired of trouble shooting and fidgeting with it, I just have non stop issues historically with Oneup. The post accuates great when not mounted in my frame, but clearly does poorly when pinched by the seatpost clamp of a steel frame. I switched to an SDG and that works fine so I'm moving away from the One-up altogether. Price is based on the idea that if someone were to buy any parts for it, they would still be well under the price of a brand new one. Cosmetically it's in amazing condition, and has super low ride hours as I've been so annoyed with it. Does not come with the lever, cable, or housing!

Selling
Sep 2, 2021 at 7:10
Sep 2, 2021
$70 USD
In search of Hifi 31.8 stem in silver, either 35mm or 40mm length.

Selling
Aug 17, 2021 at 6:58
Aug 17, 2021
$30 USD
E-Thirteen Bash, takeoff from a Slayer a few years ago that's been sitting in my spare parts all this time. Was used only a short time before I did an on-crank bash setup. Can't find the mounting bolts for it...I also can't identify anywhere on it of its max chainring size, but I know for a fact it covers a 32 tooth chainring.
Load more...