It seems a long time since DMR first appeared on the radar. Back then, in 1995, they were known for resurrecting the well known and unavailable for years design of the original Shimano DX flat pedal. Playing to a burgeoning and growing dirt jump fraternity in the UK their range expanded to include frames with the massively successful Trailstar & Sidekick and now, 17 years later, they have an even bigger line up. Pinkbike takes a few minutes here to look at what they have on offer.

Bolt XL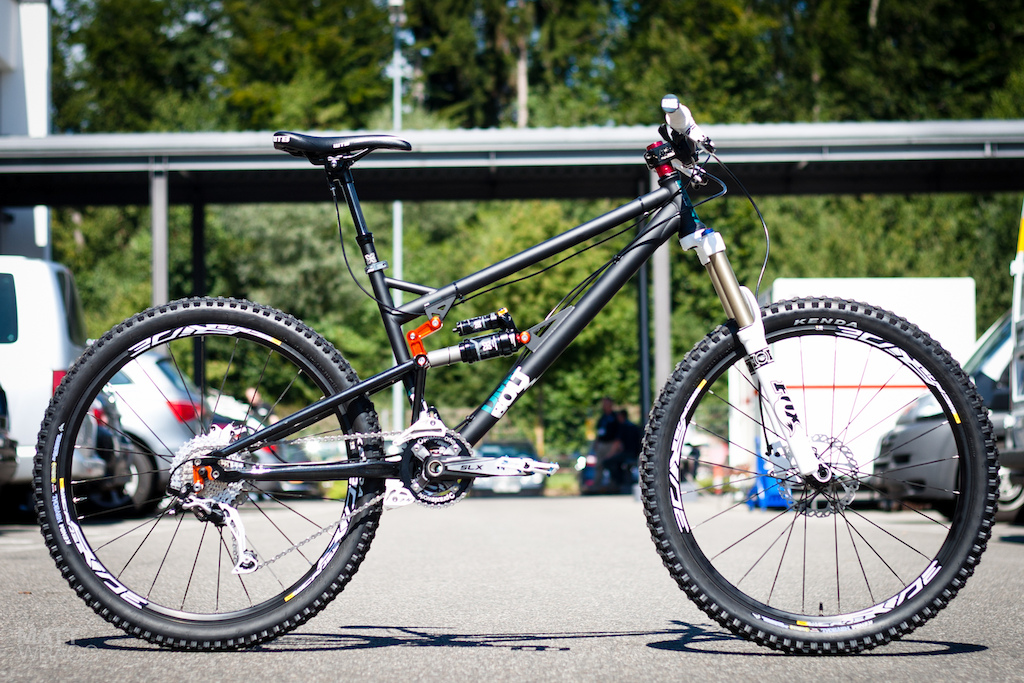 The standard bolt is a great bike park & slopestyle biased bike but for anything else it's a little limited thanks to its size. Fortunately, DMR have now addressed that with the addition of this, the Bolt XL. Following in the footsteps of the standard Bolt it features a longer top tube and seat tube and as a result of these changes, is capable of translating into a solid and durable all mountain/enduro bike with the addition of a gravity dropper (hose guides included). Travel of 125mm is perfect for this, controlled through an X-Fusion O2 RL air shock and a swing link to keep the rear end stiff. The 4130 Cro.Mo steel used throughout the construction keeps strength high and, as a likely result, durability too. A concentric BB pivot allows for single speed when mated to the 'Swopout' dropouts. These enable a rider to swap dropouts between horizontal for singlespeed, and 142mm combined with ISCG05 mounts for geared, all with minimal fuss simply by undoing the two bolts holding them in place on each side. The bike on display here shows a metallic black finsih on the rear and a matt on the front end while all aluminium parts are anodised orange. An alternative painted cyan/anodised magenta combo is also available.

• Single BB pivot to allow single speed set ups.
• 125mm travel & X-Fusion O2 RL air shock
• Heat Treated 4130 Cro.Mo Steel
• Spherical bearing shock pivot & swing-link joint for added rigidity
• ISCG05 Mounts & adaptable 'Swopout' dropouts
• Geometry based around 120-150mm fork for tough riding
• MSRP €1,149


---
Wrath


Always a brand which has been conscious of those not willing, or able, to spend fortunes on their bikes DMR have done a lot over the years to bring quality equipment in to the market at affordable prices. Their entry level bike for the pump track and dirt jump market, the Wrath, features a low BB and short fork and comes in both 24" and 26" models (pictured) with BMX race inspired geometry. Running singlespeed, a rear disc brake, 3pc crankset and full Cro.Mo frame are all solid features that make it a strong contender, and should keep reliability high despite the low price.

• Full Cro.Mo frame and forks
• BMX race geometry with low BB and short fork
• Available in both 24" & 26" sizes (pictured)• Fast rolling DMR Supermoto tyres
• Rear cable disc & 3pc crankset
• MSRP €579


---
Reptoid


Essentially the next level up from the Wrath, the mid-range dirt jump targetted Reptoid sees an increase in specification, and a corresponding increase in price. As with the lower priced Wrath this is available in both 24" and 26" wheel sizes, both bikes coming with the same fast rolling DMR Supermoto tyres. An alloy bar reduces weight, V8 pedals, microdrive and Tektro brakes improve performance but the big news is the RST fork up front to absorb harsher landings while minimising the impact to your wallet.

• Full Cro.Mo frame and forks
• Available in both 24" & 26" sizes (pictured)• Fast rolling DMR Supermoto tyres
• RST fork
• Tektro cable disc brakes
• Microdrive gearing and DMR V8 pedals
• MSRP €839


---
Defy Stem

The Defy here is DMR's new all mountain and enduro stem. At 50mm long and with a 5mm rise it's likely to appeal to the more extreme end of that market but the features are what really set it out. Extensive machining removes significant weight from the block to leave it with a super low stack height and sculpted shape, combined with an expanding wedge to clamp the steerer and keep your knees safe from painful strikes.

• 50mm long, 5mm rise
• 31.8mm & 35mm bar clamp options
• Super low stack height
• MSRP €65


---
Sect Stem


The Sect stem here forms part of a new sub-group from DMR, a range of great value products that includes a frame and assorted control points. With an emphasis on rider needs, DMR hope to continue their success and, thanks to this stem, the signs are promising. At zero rise and 40mm it's a little heavier than the Defy, aimed instead at the dirt jump market, and there is less sculpting. Rear facing upper clamp bolts keep a clean look.

• 40mm long, 0mm rise
• 31.8mm bar clamp
• MSRP €55


---
Brendan Faircough's Signature Vault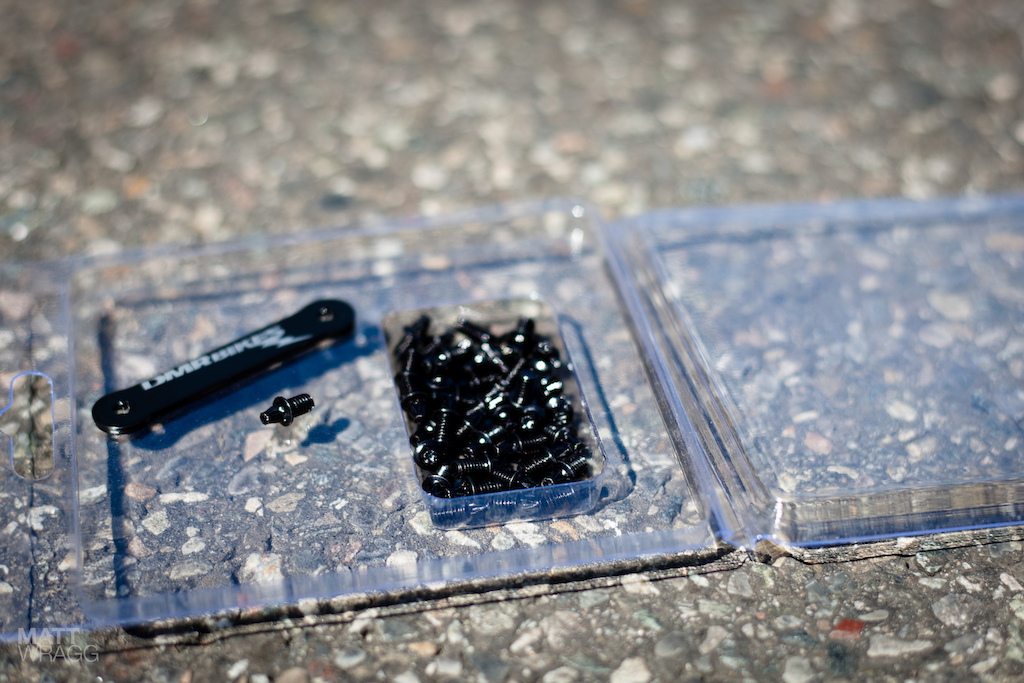 The Vault pedal may not be new to the world but it caught our eye once again when we saw it available in this new 'Stealth' finish as Brendan Fairclough's signature pedal. It looks classy with it's 'Brendog' logos and keeps up the standard Vault features of a large and thin platform combined with low weight for it's size. Custom 'MX' pins bring back memories of the original TerrorPins for the earlier V12's and, despite the pedal war having since moved on, these pins still promise fantastic grip and shin eating tendencies.
• 105*115mm cage, 17mm concave foot bed
• Extruded 6061 Aluminium and 4140 Cro-mo Steel axles
• 22 pins per pedal
• 400g per pair
• All black Brendan Fairclough signature pedal available alongside existing 2012 colours
• MSRP €139
---
Check out the complete range of products on the
DMR website
.
Must Read This Week