coffeebikes
Member since Aug 7, 2015

41
Seattle , Washington
Block user
Recent

Nov 15, 2019 at 10:27
Nov 15, 2019

Nov 1, 2019 at 14:15
Nov 1, 2019

Selling
Apr 24, 2019 at 13:56
Apr 24, 2019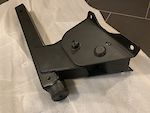 $50 USD
This is a brand new 2" lower end for a Küat NV 2.0 rack. The only difference between Küat's 1.25" and 2" NV 2.0 racks is this piece and I foolishly bought the wrong version for my car. Since I got it directly from Küat it made more sense for me to just buy this part instead of exchanging the whole rack. Buyer pays actual shipping.

Aug 21, 2018 at 14:02
Aug 21, 2018

Selling
Aug 21, 2018 at 14:00
Aug 21, 2018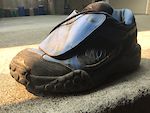 $1 USD
FREE (Pinkbike made me put a price, but I don't want $1) size 9.5 Five Ten Karvers. I bought them in 2015, but they are the 2013 model (I think). They held up well for two and half years, but I was getting tired of re-gluing the soles. If you have more patience than me or are better at shoe repair they are yours for free. You just have to pick them up in Seattle.

Selling
May 31, 2018 at 14:14
May 31, 2018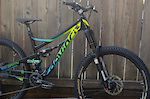 $2000 USD
The Spartan lives up to the promises you've heard about handling anything from the park to XC. This is the XP build (http://2015.devinci.com/bikes/bike_530_scategory_132) upgraded to a 1x10 drivetrain and limited edition bars. You can see from the pictures the few scratches in the places you'd expect from a bike ridden with joy and cared for with love, but no mechanical issues. If you'd like I will also include a set of pedals as well, either Wellgo MG-1 (in pictures) or Giant MTB Core Platforms. Upgrade List: Raceface CR5237 chainring e13 FW0020 cog Shimano XT shifter SRAM GX crankset Ride Alpha seat post, 31.6mm, no offset, 350 mm Chromag Fubars OSX (special edition color for Devinci https://www.pinkbike.com/news/devinci-chromag-collab-contest-2015.html)

Selling
May 31, 2018 at 12:14
May 31, 2018

Aug 7, 2015 at 16:25
Aug 7, 2015
Load more...