csb
Member since Feb 21, 2017

Online
Male / 49
Minneapolis , Minnesota
Block user
Recent

Oct 5, 2020 at 7:18
Oct 5, 2020

Selling
Oct 5, 2020 at 7:14
Oct 5, 2020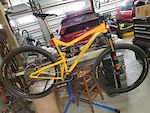 $2000 USD
Hello, I'm selling my Santa Cruz Tallboy LT (size XL, frame model year 2015) full suspension mountain bike because, in the year I've owned it, I've ridden it only twice (lack of time). Once was around our property's trail system and once was at Angel Fire Bike Park in New Mexico (3 runs). As a Tallboy LT, it has more suspension travel than a standard Tallboy. It has 150mm front, 130mm rear. The frame is aluminum and has its share of scratches/chips (which I like because, then, I'm not worried about scratching it). The bike was built up using very nice components and all components are either in new or excellent condition with very little use. These include: Fox Factory 36 fork (w/ Kashima coating), Fox Float X2 rear shock (professionally serviced 10 miles ago), Fox Factory Xfer 150mm dropper post, Race Face Next SL carbon crankset with Wolftooth chainring (32 tooth, I believe), Shimano XTR rear derailleur, Shimano XT 4-piston brake calipers with Shimano XT Ice-Tech rotors, Race Face Atlas stem (stubby), carbon fiber Santa Cruz handlebar, Race Face Turbine R wheelset with Vault hubs, Maxxis tires (set up tubeless), Cane Creek 110 headset, Race Face Atlas platform pedals. Bike is set up as a 1X11 with an 11-46 Shimano XT cassette. As you can see, this is a very nice build and the parts cost far exceeds the price of the entire bike. It is fully tuned/dialed and needs nothing to be ridden. Just your butt on its saddle! ** PRICE IS 100% FIRM (where "FIRM" really does mean that I won't sell it for less than $2K!) ** NO TRADES PLEASE ** Please message me, if you are sincerely interested, and I will respond to you quickly, likely within 30 minutes. Even though I have shipped many bikes (without a single issue), I really do not wish to ship this bike (mainly because I'm busier than usual) but will consider doing so if shipping is paid for by the buyer. Thank you.

Jul 21, 2020 at 8:13
Jul 21, 2020

May 18, 2020 at 8:37
May 18, 2020

Selling
May 18, 2020 at 8:36
May 18, 2020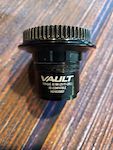 $40 USD
Barely used, swapped out because my bike uses a Shimano drivetrain, not Sram/XD. This is for the freehub (with bearings) only.

May 14, 2020 at 12:00
May 14, 2020

Selling
May 14, 2020 at 11:57
May 14, 2020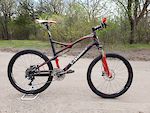 $1500 USD
Hello, I am selling my 2009 Specialized S-Works Epic, size EXTRA LARGE, in "like new" condition. Carbon frame, cranks, bar, fork, seatpost, brake levers, etc. Shimano XTR and Sram/Avid XX1 combination. 3 x 9 configuration. I purchased it recently from the original owner. He rode it three times (through his neighborhood) and I've ridden it twice (around my yard and through my neighborhood). 5 rides since new! If I had to guess, I'd say it has 20 miles on it...maybe 30. It was purchased new, by the original owner, in December of 2014 as a factory leftover. This is as close to a new 2009 as you can get. All specs and manuals are in the link below: https://www.specialized.com/us/en/s-works-epic-carbon-disc/p/22329 The original tires are on the bike and they have been converted to tubeless. The tires still have their nubs and are in nearly new condition with no dry-rot, premature air loss, etc. Nothing (aside from the grips) has been changed on the bike from new and I believe I still have the original grips (they were white and I felt red looked better). About the only signs that it has actually been ridden are a few very light scratches on the crank arm protective film from shoes. According to my digital home scale, it weights 22.2 # (without pedals) and pedals are not included. I'm selling it because I own more bikes than I need and/or have time for. This was Specialized's flagship mountain bike which originally listed for about $9000. If you are a person who appreciates high levels of condition and wants to ride something you won't see anywhere you go, this is well worth your consideration. Price ($1500.00) is FIRM, btw, and does not include shipping which will cost right around $100.00, location-dependent. This is one heck of a lot of bike for the $. Please send a message, or text/call, if you are interested and I will get back to you quickly (most likely within 30 minutes). No trade offers, please, UNLESS they are for a full suspension, higher-travel carbon frame set (designed for 150-160 front/130-150 rear) in excellent condition, size XL or XXL. Thank you ;) .

Selling
May 5, 2020 at 9:07
May 5, 2020

Mar 3, 2020 at 23:26
Mar 3, 2020

Selling
Mar 3, 2020 at 23:24
Mar 3, 2020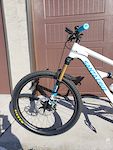 $1100 USD
I am the only owner. This wheelset began as: Ibis 935 (29") carbon with Industry 9 Torch hubs, both front and rear. I do not like loud hubs so I replaced the rear Torch with an Onyx Racing Products hub (w/ steel Shimano freehub) because it is silent and has instant engagement. I then had the rear wheel relaced by a professional wheel builder. The front wheel is stock. ** Everything is still new. ** This was intended to be a 2nd wheelset for a Santa Cruz Hightower CC I just sold but was never used. Genuine boost spacing front and rear. * Ibis 935 carbon front & rear rims * I9 Torch front hub with Onyx rear hub (both black) * Set up tubeless * 203mm/180mm Shimano XT Ice Tech rotors * 11-42 Shimano XT cassette * Maxxis Ikon 29 x 2.35 120tpi 3C MaxxTerra tires That pretty well covers it. I can separate the tires, rotors and/or cassette and adjust the price accordingly. $900NET (+ shipping) for the wheelset without tires, cassette and rotors. Let me know if interested and no trades, please.
Load more...
Featured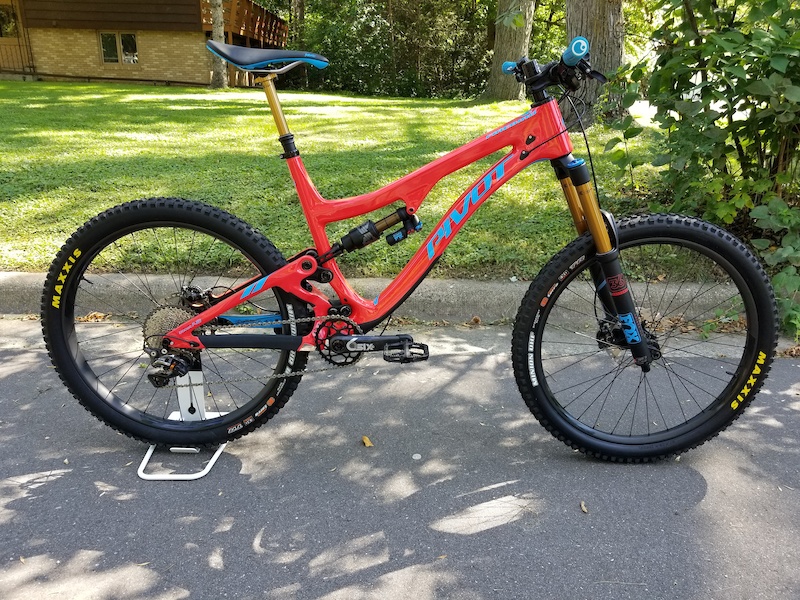 Photo by csb