At last, a new video by myself in the series made famous by Amber, the Downhill Dog!!

Chain Rider - A Downhill Mountain Bike Film with Amber. The name "Chain Rider" came from the fact that we love to ride our bikes, as often as possible, a bit of a "chain rider"... LOL!

Amber the Downhill Dog out chasing James on the mountain bike trails. A mix of Vizsla chasing mountain biker James and shots of Amber. Enjoy, and if you do, please share!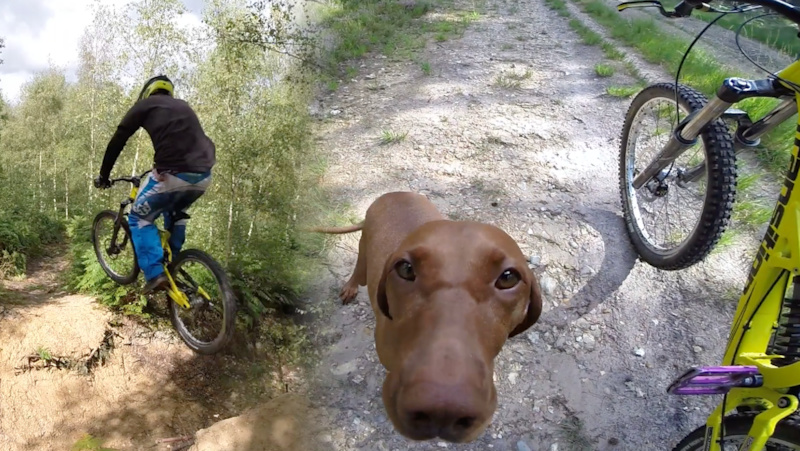 https://www.youtube.com/watch?v=M_17c-qOtfc
Amber is a 5 1/2 year old Hungarian Vizsla, famous on YouTube for chasing James on his mountain bike. She just loves to be out on the trails, she knows all the shortcuts but always waits for James to pass her before heading back onto the trail. She knows trail etiquette!! Our channel contains videos of Amber, mountain biking and cars. We're constantly updating our channel so please do check back for new uploads!
You can follow us on Twitter:
http://www.twitter.com/cydaps
You can follow Amber the Downhill Dog on Facebook:
http://www.facebook.com/AmberDownhillDog
Don't forget to subscribe if you like the videos, more to come soon!
Subscribe to NorcoRider20005 on YouTube!
Thanks to everyone for subscribing and viewing, the videos are a little slow to come at the moment but we hope to add more and more soon!! You guys are our inspiration, thanks for watching!