It's been a long few months but it's been amazing! We had a baby boy 5 months ago who has changed our lives completely. There was a period where I was off the bike too much, lost some fitness, put on weight and found myself craving sleep like never before. Now he's a bit older, I'm back on the bike, trying to get my fitness back and weight down!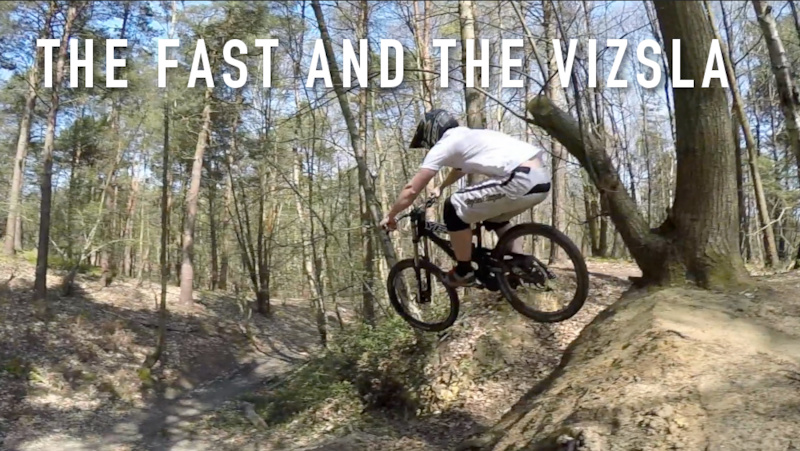 For all my efforts I thought I'd reward myself with making a new video. I already had a GoPro Hero 3+ but with the release of the Hero 4 I'd been slow on the uptake. Only after investing in the camera did I realise the huge benefits and rap up in quality. With this camera and it's 1080p 120fps I was able to capture some lovely slow motion footage. It's been tough though, lack of time due to baby, work and bad weather. Been difficult to get out and video let alone ride. With the support of
@yzwilson
(Mike) I've been able to finally put an edit together. It features Amber the famous YouTube downhill dog, Mike and myself hitting up some of our local trails. I wanted o try and capture the essence of one of our rides. OK, this was filmed over about 3 months, popping out for 30 minutes here, and hour there, but despite the lack of continuity of outfit etc, I think it still feels like we're just out having fun. I wanted to create a video that anyone watching, wanted to go and ride afterwards. Please enjoy the video!
I'd love to know what you think, so please have a watch and let me know. I wanted to try something a bit different with this edit, make it more about the riding than the dog. I want to learn from my mistakes and work on what I got right, so any feedback is hugely appreciated! We also have a YouTube channel, which has some 5.5 million views in total
https://www.youtube.com/norcorider2005
when Amber went viral back in 2012... Sadly I signed up with a partnership program that didn't work out well, after a few years of receiving tens of thousands of views a month, my viewing numbers started to decline. I managed to sever links with this partnership program but the damage is done... I was never making videos for the money, I just love doing it and it seemed that the videos inspired people to go out and ride. I'll keep on making videos and it's something I enjoy hugely and I hope you all enjoy watching them!
Thanks for your support and hope you enjoy the video!
James