dan4578
Member since Aug 25, 2013

Male / 32
Newcastle upon Tyne , United Kingdom
Block user
Recent

Sep 17, 2020 at 4:21
Sep 17, 2020

Selling
Sep 17, 2020 at 4:19
Sep 17, 2020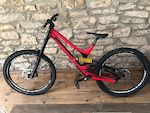 $2000 GBP
Here I have for sale my 2016 Specialized S-Works Demo 8. I bought this bike brand new in 2016 and it has been great but I haven't been out on it for 18 months so it seems right to sell it. The bike is in excellent condition. It has a cable rub near the head tube as pictured and also the bash guard on the frame has a crack I it but the frame underneath is undamaged. There is the odd scuff and scratch as to be expected but for a downhill bike it's very tidy. The bike comes with the original pedals not the DMR vaults pictured but they could be included if required. Everything on the bike works as it should and it has always been serviced at the local bike shop. It could do with a set of new tyres as they've perished a bit. The bike is an XL. I'm 5'11 and it fits me perfect. Any questions please feel free to ask.

Oct 4, 2018 at 9:29
Oct 4, 2018

Selling
Oct 4, 2018 at 9:28
Oct 4, 2018

Jul 8, 2017 at 12:08
Jul 8, 2017

Selling
Jul 8, 2017 at 12:06
Jul 8, 2017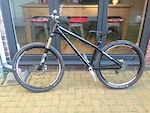 $550 GBP
2016 Dartmoor Hornet 4x Fox 32 Float Hope Pro 2 Evo hubs Stans ZTR FLOW EX rims running tubeless Schwalbe Nobey Nic 2.1 Hope X2 tech 2 brakes Renthal stem Sunline 745 bars Cross X trainer grips Thomson seatpost Fizik saddle XT cranks 175mm polished Hope 30t chainring SRAM X9 shifter and mech 10 speed. Road cassette. A very fast and light bike in excellent condition. Last month it had a full strip down and check. All worn bearings were replaced so the bike is running very well. Being pick the saddle and grips are a bit tatty but other than that it's ready to race. I work in Manchester so could deliver down there if it's easier? Thanks

Aug 30, 2014 at 13:50
Aug 30, 2014
Where are you located in Newcastle?

Selling
Jul 22, 2014 at 1:39
Jul 22, 2014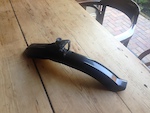 $35 GBP
For sale I have a POWA mud guard for fox 40s. One of the best things I've purchased for my bike. £35 posted

Selling
Jul 22, 2014 at 1:37
Jul 22, 2014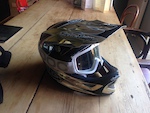 $150 GBP
Here I have for sale my TLD D3 palmer in chrome. It's a large and comes with the storage back and a set of POC IRIS dh goggles. It's has a few scratches from trees and a mark on the visor as pictures. It has never been in any big crashes and has no cracks or structural damage. All the pads have just been washed. £150 posted

Selling
Jul 22, 2014 at 1:32
Jul 22, 2014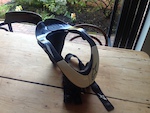 $100 GBP
Here I have for sale my alpinestar bns. It is in size medium and comes with the A strap to keep it in place. £100 posted
Load more...