Each year I run a photo clinic with amazing Yukon-based
Boreale Mountain Biking
, where I essentially teach people how to do my job - making mountain bike images out in the mountains. It's a lot of fun, to say the least.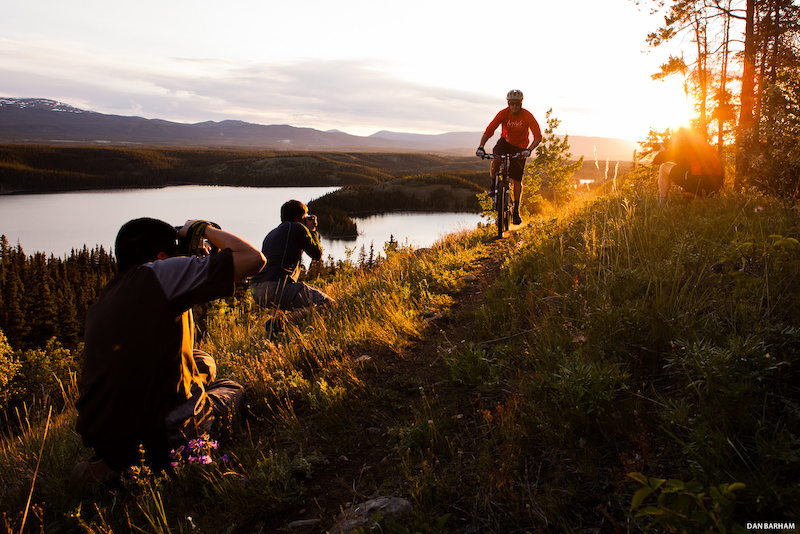 I'm supposed to write a little blurb here that persuades you to take the leap, pick up the phone and book. The truth is, if you have even the slightest inkling of a feeling that maybe you'd like to take better bike photos, this clinic is for you. If you already take pretty good shots but are wondering why they're missing that certain something, this clinic is for you. If you already take the best images the world has ever seen but have no idea how to convert them into cold hard cash, this clinic is for you. See what I'm getting at? It's for everyone and anyone. I'd call it Comrade Dan's Socialist Camera Party if I could, but I don't think it'd fly with the Boréale bigwigs.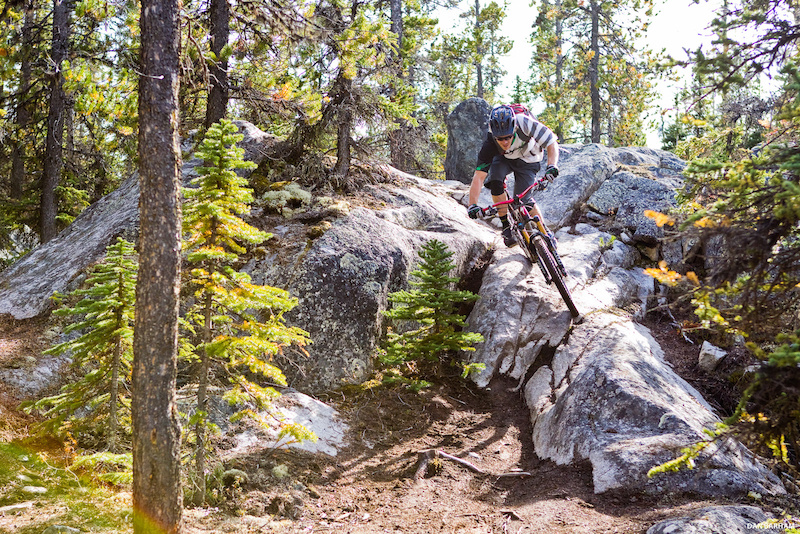 As far as what you'll learn, that's really up to you and what you want to get out of it. We deliberately keep the group sizes small so I can tailor the pearls of wisdom I excrete (do oysters 'excrete' pearls? Either way it's not a nice image, let's move on) to each individual. This being the fourth year we've done this, I've managed to get past the "wing it and hope nobody notices" stage of the trip and can now say with a fair amount of confidence that what we cover includes, but is not limited to:
- Camera settings
- Exposure
- What makes a good photo
- Why you should care
- Where to stand
- What to say
- How to get the most out of what you've captured
- Selling your soul, shirt off your back and house to become a professional
Or, none of that. If six people turn up and just want to hear me recite "Mary Had A Little Lamb" three hundred times, I'll do that too. Whatever, it's your holiday.
Have a look at the summary below, and if it's to your liking, wander over to
amazingphotoclinic.com
for the full details. Yes, that really is the URL. Because it's amazing.
--------------
June 12-15, 2014
September 4-7, 2014
$1095 CAD per person, based on double occupancy
--------------