A few years ago Max and I completed the infamous
John O' Groats
to
Lands End
cycling challenge with a twist of our own, taking in much of Scotland that is missed by many people as we weaved through the outer Hebridean islands. We didn't stop there as we took in parts of Cumbria, Yorkshire, the midlands, Somerset, Exmoor and Cornwall that are normally missed out. This added over 400 extra miles to our route.
This summer we've decided to do a second trip, this time, bigger in every way than the last, and for charity. As I write this we've been working toward this trip for nearly ten months, planning our route, researching foreign countries and saving the funds we require in order to complete the challenge. The endgame is simple: fly to Thessaloniki (Greece) and cycle home again (England).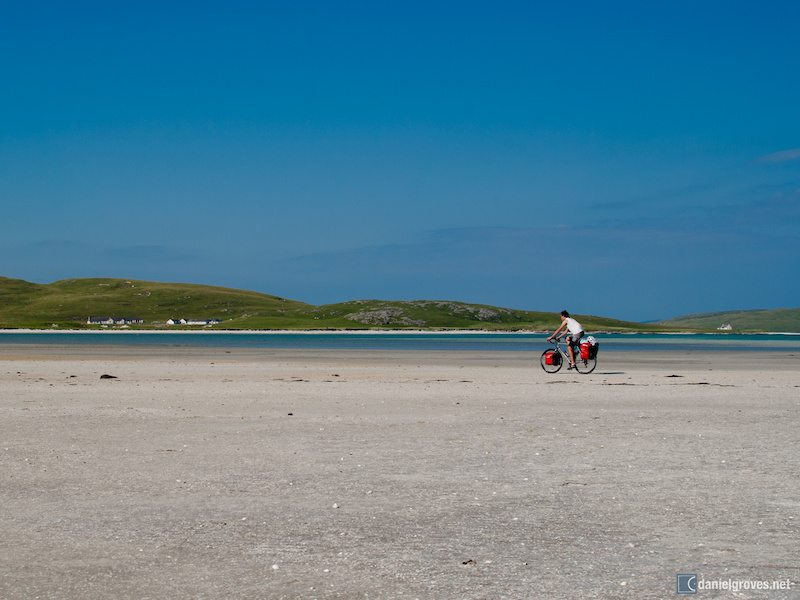 As it stands we'll be leaving the UK on Sunday 5th June at a rather horrendous 5PM, before landing at 11PM local time in Greece. We will then begin the process of cycling over 4500km back home. That's well over double our John O' Groats to Lands End challenge.This trip is being organised with the intention of raising funds for
Mountain Rescue England and Wales
,
Oxfam Syria Refugee Appeal
, and the
Shekinah Mission
. Once we return from this trip we're hoping to have a catalogue of images and a story to tell in order to help raise further funds for these charities.
The route covers over 4,500km and involves climbing in excess of 37,000 meters. The trip should take six weeks.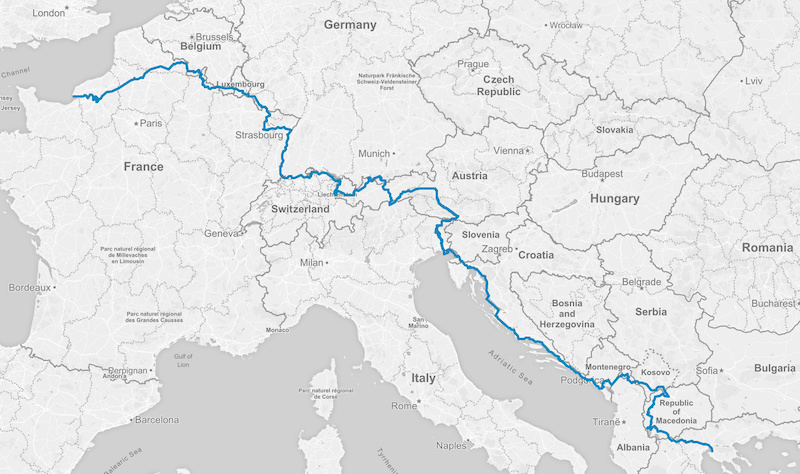 A full interactive map is available on the official press release
.
Charities and Support
You can donate to the trip on
Just Giving
. I'll be doing my best to post updates as we go depending on where I can find wifi or we get free data for our phones. These updates will be going on
Twitter
,
Instagram
and
Facebook
. Keep checking back here too, I will put something when we get back from the trip, but it might take a while to appear as I will be jetting off again very quickly afterwards for the next trip.
Mountain Rescue England and Wales
The Mountain Rescue provide a vital service for anyone who spends time in remote areas of England and Wales. When accidents occur these volunteers give up their own time to support the emergency services in helping those who are lost, taken ill, injured or otherwise stranded in most difficult circumstances. Equipment and training is expensive and they are notoriously underfunded and receive little to no government support on both individual team and national level. During the Lakes District floods of Christmas 2015, the mountain rescue mustered a huge effort to support the local communities and provide swift-water rescue services.
You can donate to the Mountain Rescue via Just Giving.
Oxfam Syria Refugee Appeal
After we initially envisioned this trip the Syria refugee crisis occurred and it came to us that our route was not dissimilar to that of the refugees. We will have the creature comforts and paperwork for our journey, however, the refugees will have nothing. We aim to raise awareness and funds as we make this journey and Oxfam has a well-established history of expertise in humanitarian crisis situations.
You can donate to the Oxfam Syria Refugee Appeal via Just Giving.
Shekinah Mission
A local Devon charity who help to support and rehabilitate the homeless in and around Plymouth. Max and Dan both went through university in Plymouth where both still live. Max and Dan encounter the homeless on a regular basis in the city and are both uneasy that support is underfunded for such people, and spare change isn't enough to support them in the long run. Supporting a charity that understands and helps will be an effective way of making a difference to the people who need it the most.
You can donate to the Shekinah Mission via their website
. They currently do not use Just Giving.
---
MENTIONS:
@danielgroves
---