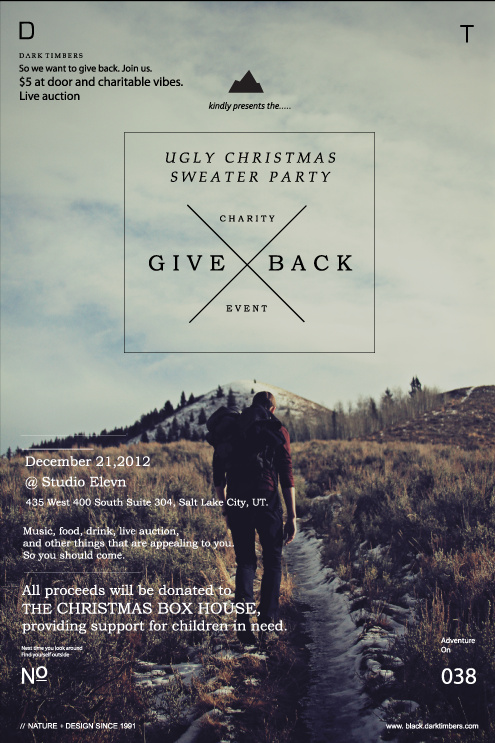 This Dec. 21st, DARK TIMBERS will be teaming up with The Christmas Box House to raise funds for those in need. The Christmas Box House is a non profit organization that provides temporary crisis shelter and assessment services to children up through the age of eleven who have been removed from their homes due to abuse or neglect.
All of the money that we raise will be donated to The Christmas Box House and we will be personally delivering gifts to the children on Christmas eve!
See this link for more information - https://www.thechristmasboxhouse.org/wp/houses/salt-lake-house
All proceeds will be donated to children and families in need this holiday season.
$5 at the door will give you an evening of food, drink, music and a live auction on a variety of goodies.
We truly hope to see you all there. Spread the word. Let's make this a season to remember.
Happy Holidays,
DARK TIMBERS
www.black.darktimbers.com
www.darktimbers.com
Please email chad@darktimbers.com for inquiries on donations.