Warsaw - Day 1
We continue to gather material for 'Dartmoor: Inside Story' video. Few weeks ago, we visited Warsaw to shoot two segments of this movie. This time we decided to record a couple of dirt jumping tricks in a city centre, which is mostly made from steel and glass rather than from dirt. Janek 'Elvis' Kiliński Dartmoor's product designer and trail builder made a special, portable kicker, so we were able to quickly change locations. The weather conditions were not perfect, but we managed to make the best of it. The schedule for the day also included interviews with Janek and Mateusz 'Szach' Szachowski, who is taking care of all Dartmoor's social media profiles.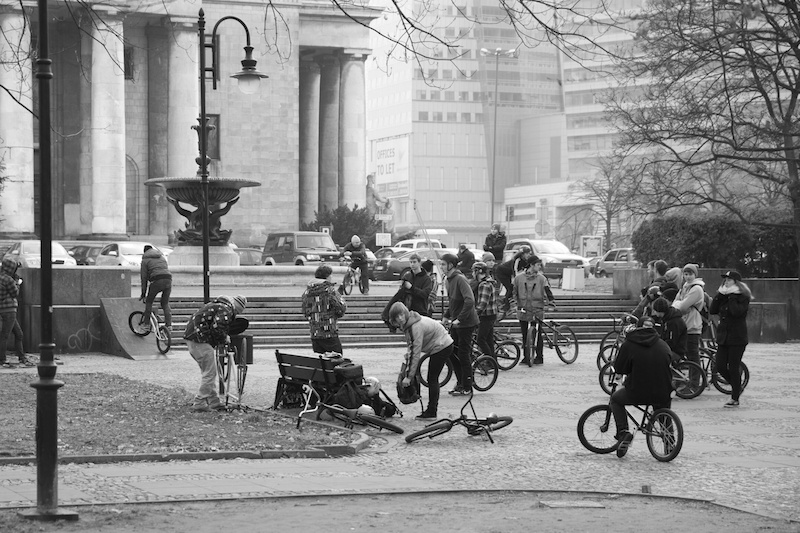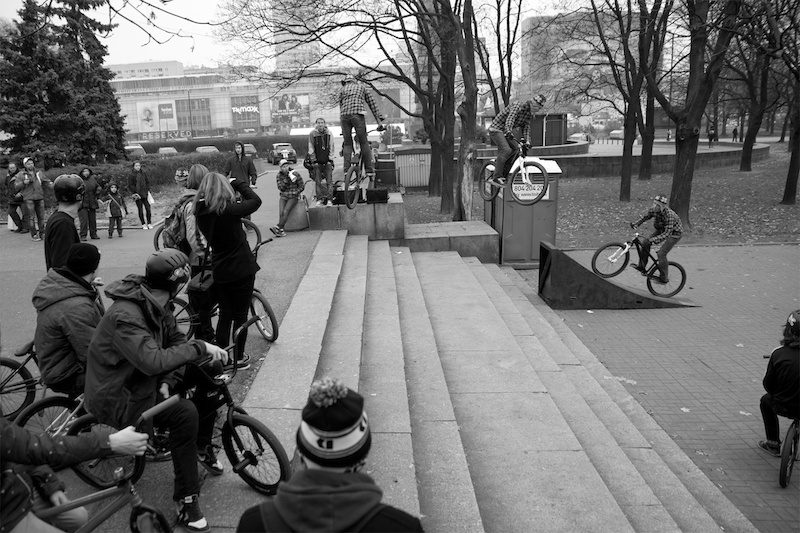 Warsaw - Day 2
For the second day of our visit in Warsaw we invited through the Facebook all the local riders who have at least one Dartmoor part in their bike to join us at a special Dartmoor's Shoot-Out jam. We were stoked to see many MTB and BMX riders who came to join this cold November morning. After visiting some street spots we moved to a Burn DirtPark – a unique indoor skatepark in the heart of Polish capital proudly supported by our brand. Late autumn is not the best month to go big on your bike, but that was not our main goal. We wanted to bring all the riding people together - no matter what size of wheels they have in their bikes and capture the atmosphere of riding together - when strangers become friends vero soon.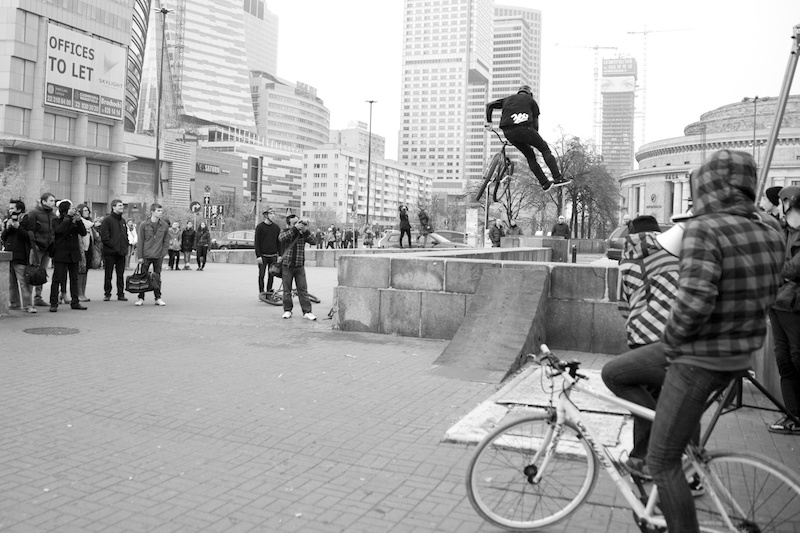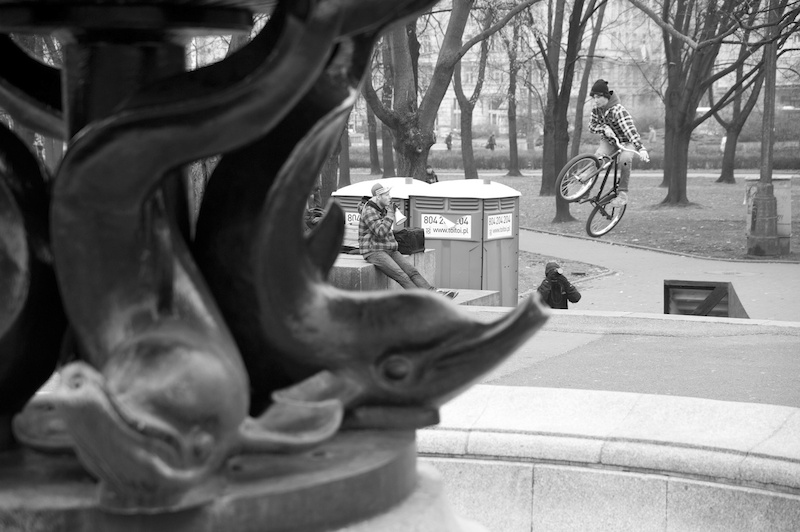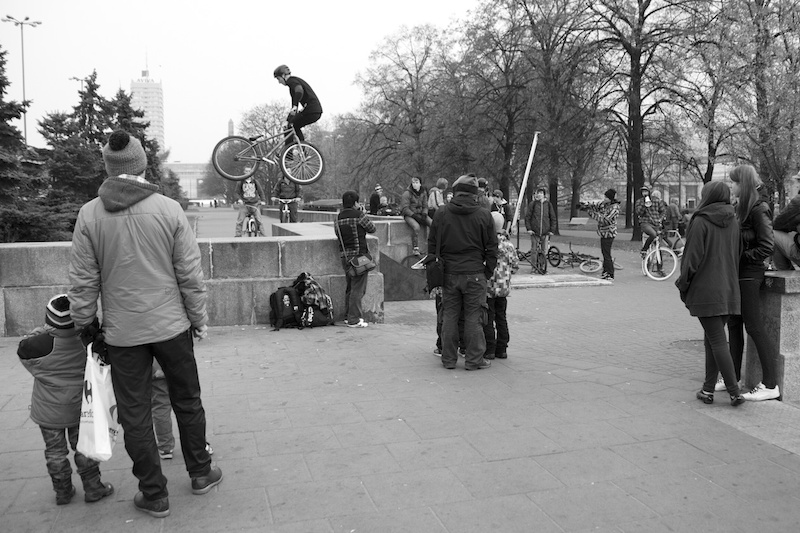 Inside Story
Most of the material is already shot and soon we will start editing. It is the crucial part of the video production, demanding and time-consuming, but hopefully the result will be worth a time spent behind a camera and the editor's desk. You will able to check what stands behind the brand, how the products come to life and first of all meet the people who make it happen. But before you will see the final result we hope to show you one more behind-the-scenes video in January. So stay tuned !!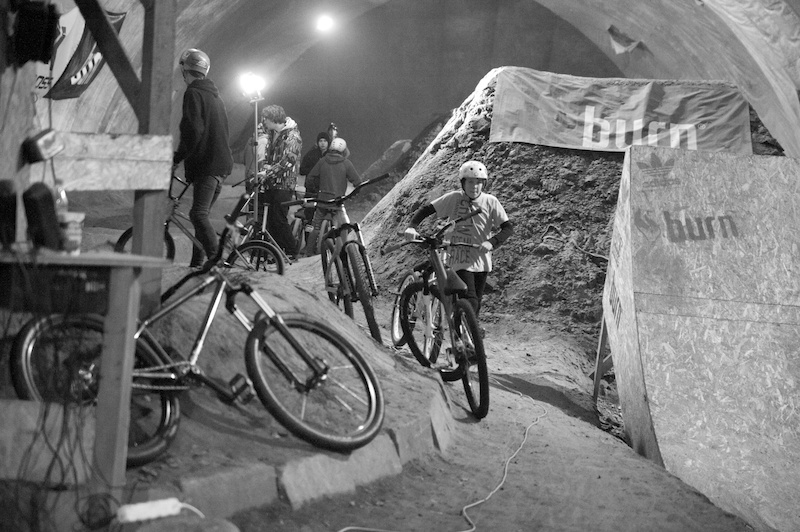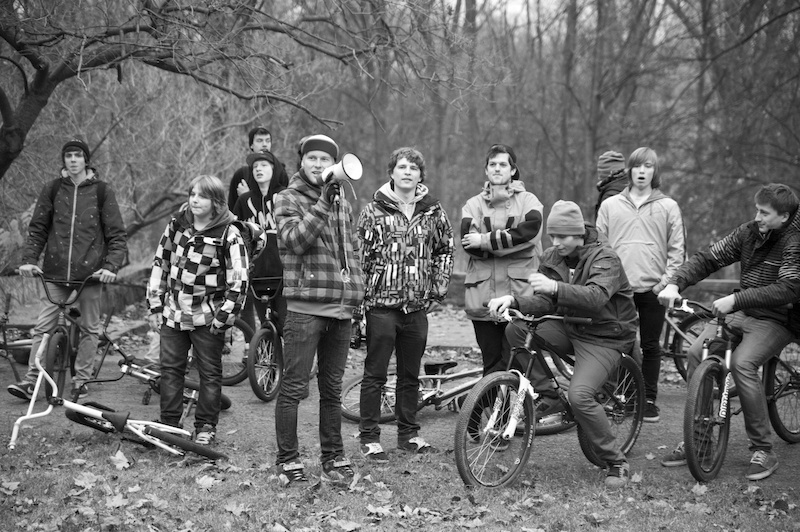 Words:
Jakub Klawikowski / ASF Studio
Video:
Jakub Klawikowski /
ASF Studio
Music:
Los Jardines de Bruselas - Why Are We Here?
Photos and support:
Jan Kiliński/Dirt It More