Do you remember very popular
"Name This Frame"
contest made together by Pinkbike and Dartmoor-Bikes? The chosen name was
Roots
. This bike was used by
Szymon Godziek
when he was backflipping the canyon at last Red Bull Rampage and now you can post your questions about the frame and the RedDevil or GreyAngel completes to the Dartmoor's
R&D Engineer Jan Kiliński
and he will reply all of them next week. Below you can read more some facts about the ideas behind this frame.
Roots is Dartmoor's first so big full suspension frame offering aggressive geometry with 200mm of progressive travel. Both - the frame and the Roots complete bikes are perfect solution even for most demanding freeride events in the world. The Roots is more a frame which should be taken into the places where the trail ends than to the World Cup downhill courses. The frame is not afraid of huge gaps, big drops or high speed. The main difference between the Roots and a typical racing downhill frame is the way how the suspension works at the end of its travel which is very progressive in Roots. The suspension works harder and harder with each single centimeter when it exceeds a half of its way. This makes the Roots a frame which is really hard for anyone to close the travel even when it comes to really hard landings. Another difference comparing to the world cup downhill frames is a bit steeper headtube angle, which is 64 degree in Roots. This makes our frame easier to handle when riding the A-lines and improves its berms riding ability but probably the most important feature of this frame is its great side stiffness. That's why we decided for the linkage driven single pivot suspension with 17mm size the main axle and 15mm size the other ones. The frame works on the 10 precision sealed bearings.
Does it all mean that you cannot use the Roots for the downhill courses? Certainly not !! For most of the downhill amateurs this is just a perfect frame much easier to handle and with more riding fun than using any of the DH World Cup monsters.
Looking at the Roots you can't miss its beautiful
#RedDevil
finish which comes out of the brushed raw aluminum tubes coated with the bloody red semi-transparent paint. For those who prefer to stay more in the shadow there is also the
#GreyAngel
version available.
Waiting for your questions now !!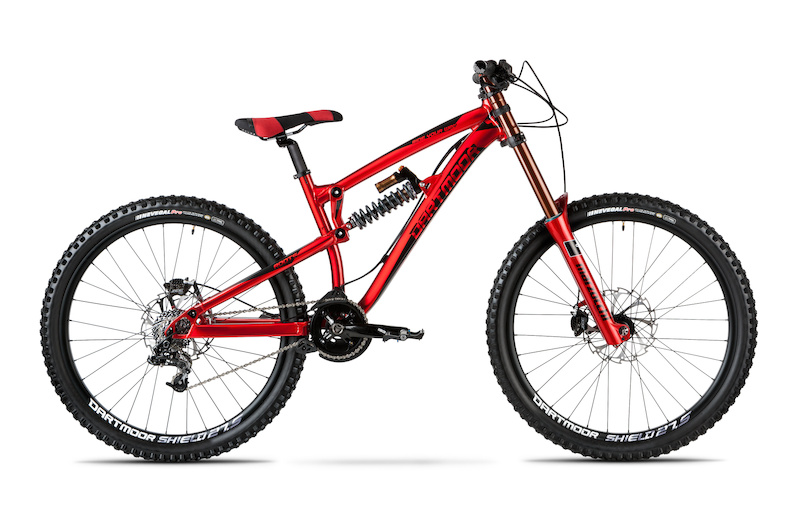 Dartmoor Roots Red Devil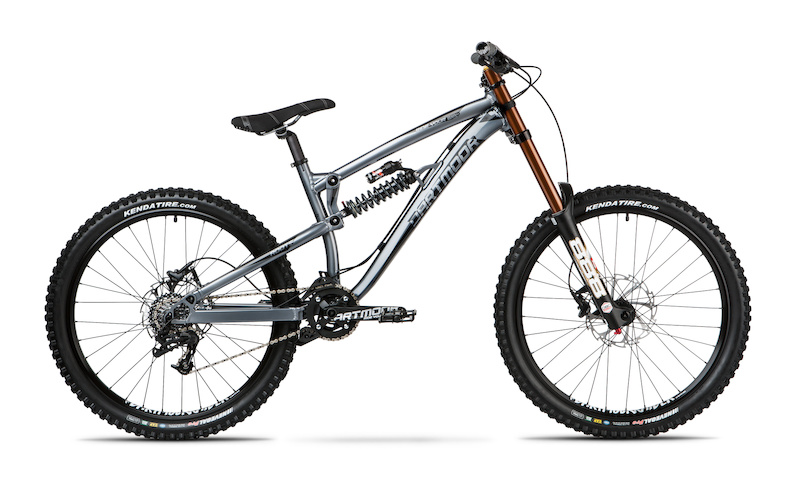 Dartmor Roots Grey Angel