Is it possible to recycle your bike box into a wooden kicker? Yes, if you have the box after buying a 2015 Dartmoor jump bike. Watch this video and read the instructions below, prepared by the Dirt it more crew.

You hear a lot of 'think outside the box' stuff, but today we go the opposite way and ask you to look inside of your brand new Dartmoor bike package box where you will find a complete kicker side wall profile printed on the cardboard. All you need to do is to cut it out, redraw all the pieces on wood, cut them out and put all of the pieces together like a pack of Lego! But to make your work easy and effective please follow these simple steps:
1. Start with collecting all the needed tools and materials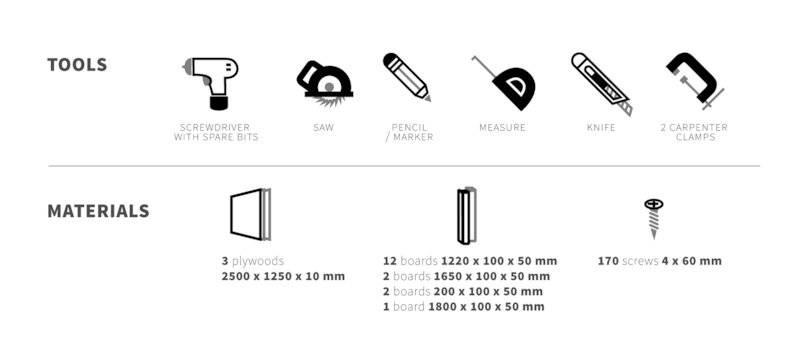 An extra friend might be also very useful to help you with cutting the wood, carry heavy parts or shaping the plywood.
2. Now when you've got all of the stuff ready and a friend waiting for your orders you can start the construction process! Start with careful preparation of cutting templates and redrawing them to the plywood. We advise to use a long metal ruler for drawing long straight lines.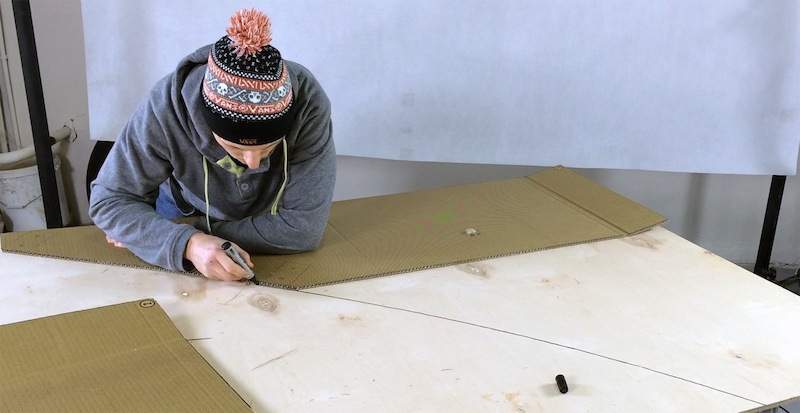 3. All the cardboard templates should be redrawn according to the scheme above. Spare plywood will be used in another steps. Now cut all drawn elements using a circular saw or jigsaw. Don't do this in a rush and take care on all the details - it is very important to make it as precisely as possible.

4. Now combine all the cut pieces together with boards according to this scheme below. Each connection needs to be secured with at least 6 screws.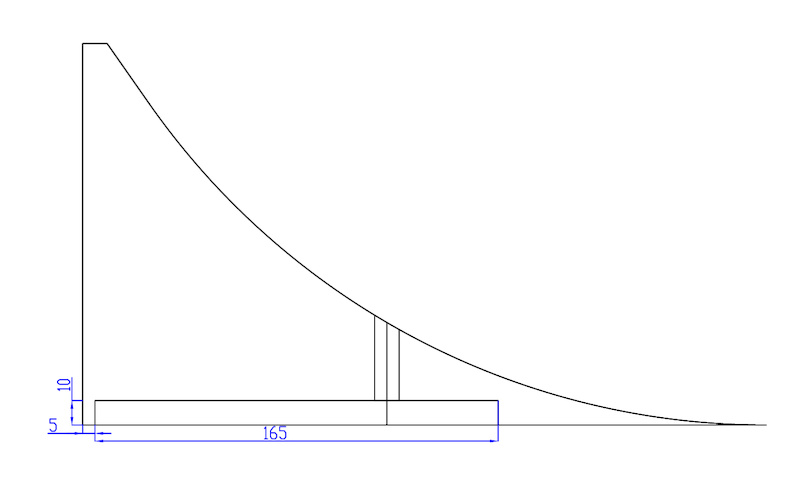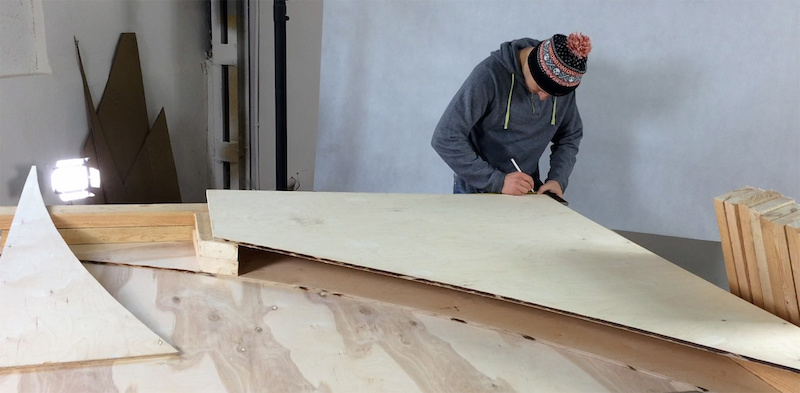 5. When both side walls are completed connect them with 1230mm long boards starting in all three corners. Keep about 200mm space between each board. It should look like this when ready. Use 4 screws to connect each board with the side walls - 2 per side.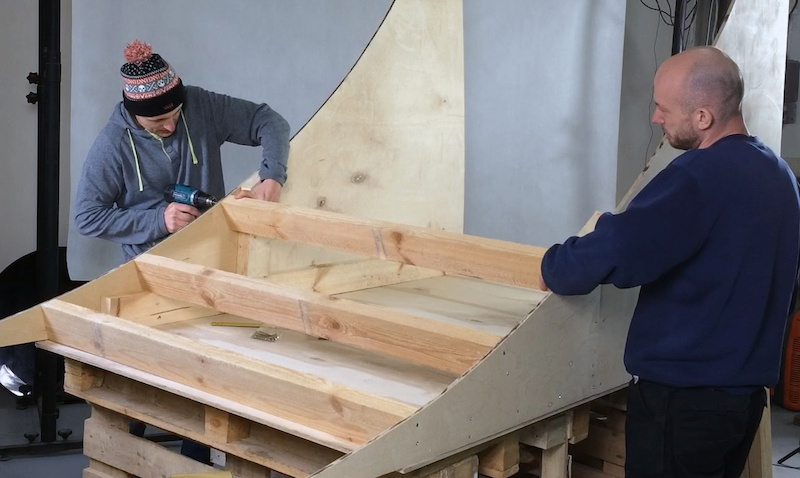 6. Now it's time to put the plywood on our wood skeleton. Carpenter clamps might be very usefull in this step to keep it tight at the top of our construction. Starting top to bottom remember to take special care on the sides of mounted plywood. It has to be straight and keep the edges of the whole construction in one place. Each plywood-board connection should be secured with 3 screws - on both sides and in the middle.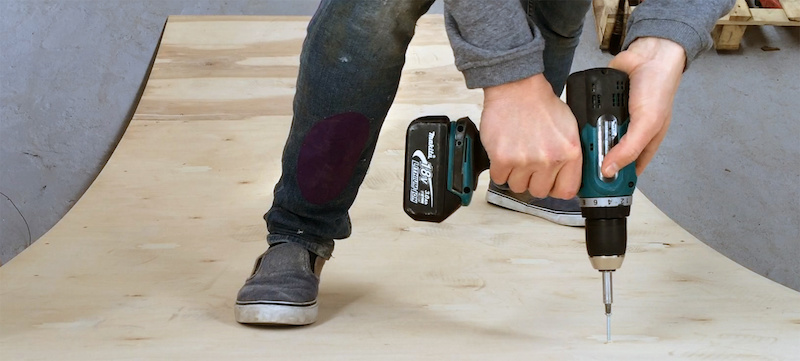 7. The last step is mounting the long diagonal board at the back of the construction. This one will keep the horizontal stiffness of the kicker. Put the board at the back of the construction and shorten the board on both sides to fit it to the kicker. Attach it to the side walls with screws.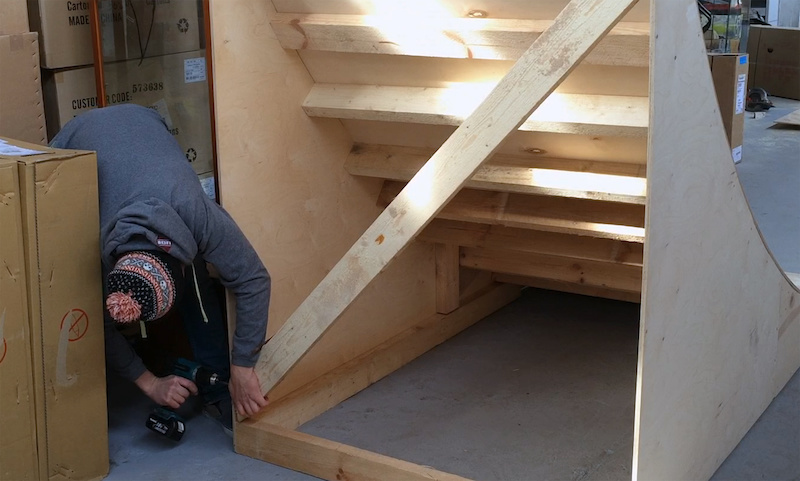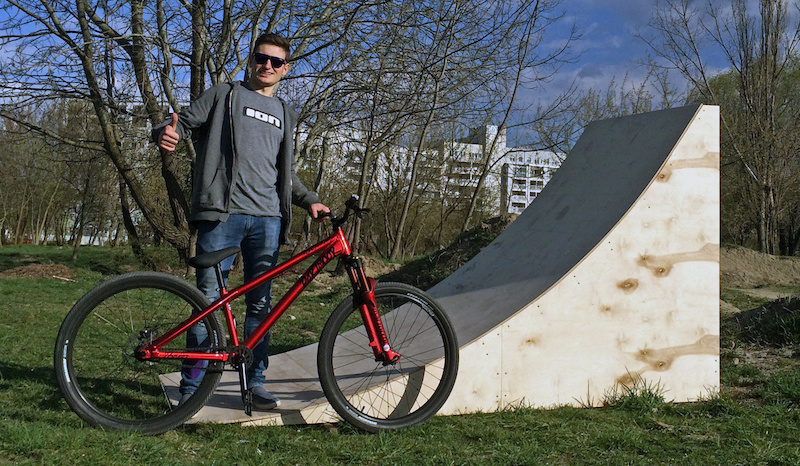 Don't forget about proper impregnation if you want to keep the kicker outdoors!
Your brand new kicker is ready for your first jump up to 3m long. Now you "only" need to prepare a comfortable landing and your jump will be ready to ride. If you need a bigger kicker you may try to contact us for other designs. We're waiting for the pictures of your complete kickers built according to this guide. Best constructions will be awarded!
Use professional tools and handle them with special care when working with wood. If you don't know how to use those tools - ask someone experienced to make it for you. Always wear eye protection when cutting wood, otherwise you risk your health and life! When riding your bike always wear a proper protection gear and listen to your mother!
The idea for this project, photos and video
by
DIRT IT MORE
Supported
by
DARTMOOR-BIKES
---
MENTIONS:
@dart-bikes
---