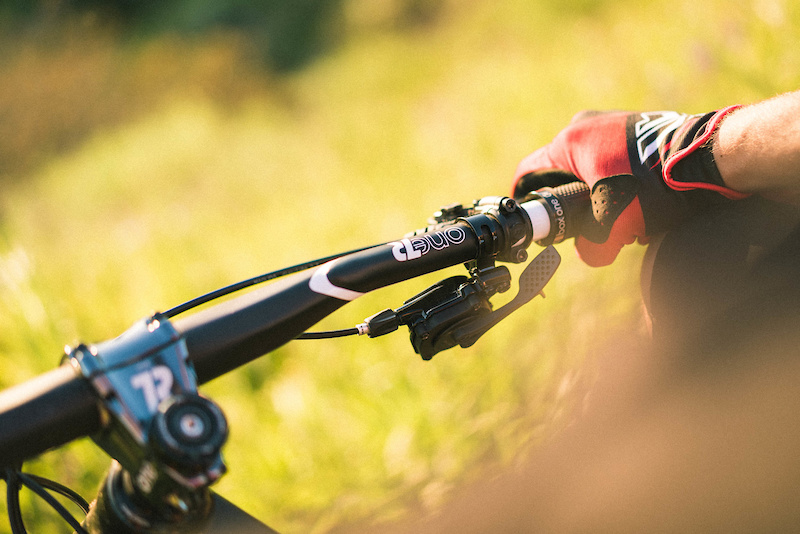 Box Components is proud to announce that its innovative Box One PushPush dual-action shifting system has been singled out by the judges of the Taipei Cycle d&i Awards as a winner in the "Components and Parts" category. Reportedly, 154 entries from 16 countries were vying for awards in four categories: Bicycles, Components and Parts, Accessories and Peripherals, as well as eBikes and Pedalecs.
About the Box One PushPush Shifter
Shifting in our new system is controlled by a thumb-activated unit that uses only one lever; this design uses two unique motions to initiate up or down shifts, providing lightning-quick and intuitive gear changes -- push the lever forward to shift down and push the lever inward to shift up to a higher gear. With the all thumb activation, the index and middle fingers are now free to apply more consistent power to the brake lever, increasing precision and improving control. When riding on a varied terrain, as many as four downshifts can be made at once to ensure the ability to maintain cadence while climbing.
About the Taipei Cycle D&I Awards
The Taipei Cycle d&i awards was launched six years ago to create an official seal of quality as a yardstick to measure design and innovation accomplishment. Since then, the TAITRA and the TBA present the awards, while the competition is implemented by iF and has developed into one of the most highly respected design competitions for the international cycling industry. Each year, we receive numerous entries from up to 19 different nations from around the world.
For more information, please visit www.boxcomponents.com
---