Ray George is an 18 year old dirt jumper out of Santa Cruz, California. He has recently been picked up by the Polish company, Dartmoor Bikes. He has just got his 2012 Two6Player built up and dialed in, and it looks great. His build includes the new Revolt Pro rear hub, X-Drive front hub, Raider rims, Fever pedals, Thorn crankset, Geax Mezcal tires, Troy Lee Designs signature grips, and a Shimano XTR Race brake, just to name a few. Ray thoroughly enjoys building and maintaining jumps and riding his bike on a daily basis.
"Whats a better way to get a workout then to create jumps and trails that you and your friends can enjoy?"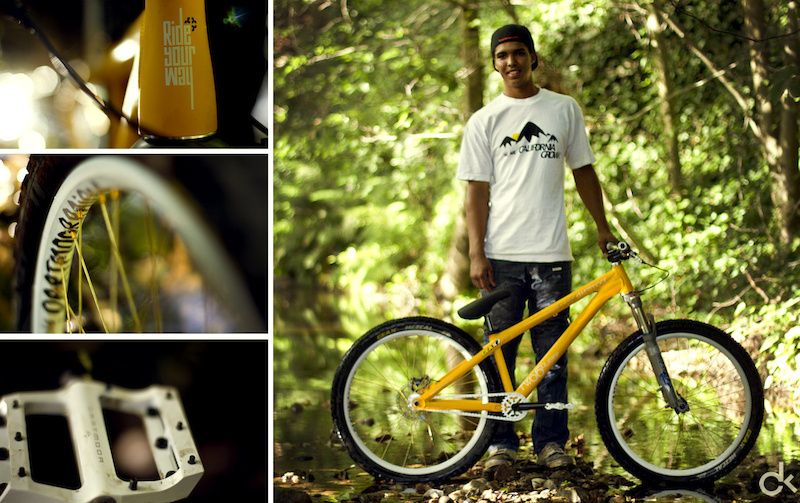 Ray next to his Dartmoor Player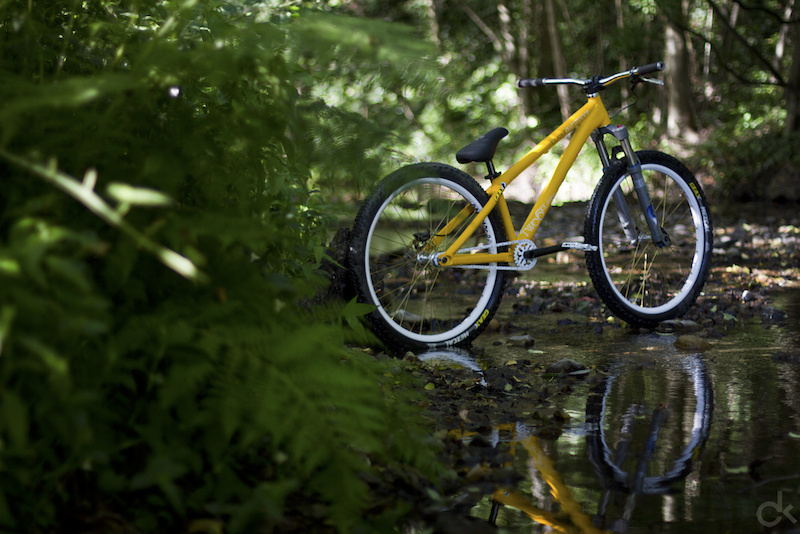 Clean!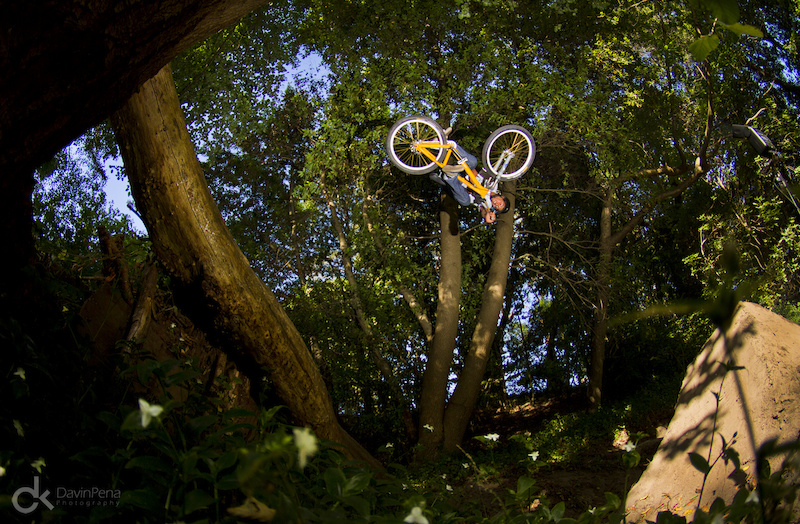 comfortable three over the gap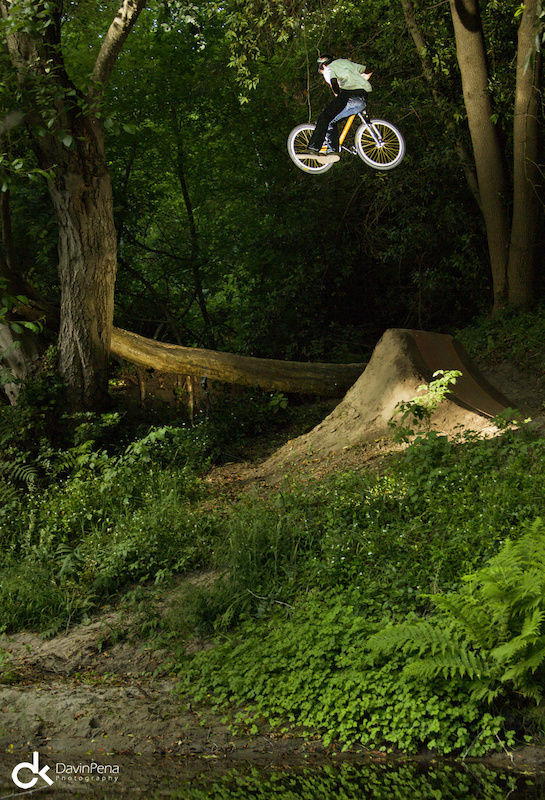 Ray would like to give a shout-out to his sponsors: Dartmoor Bikes, California Grown Clothing, Geax Tires, Kali Protectives, and ODI