dcbike11
Member since Nov 9, 2012

Toronto , Ontario
Block user
Recent

May 20, 2020 at 15:43
May 20, 2020

Selling
May 20, 2020 at 15:42
May 20, 2020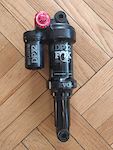 $200 CAD
Fox DPX2 off a Santa Cruz Hightower LT Excellent condition - overhauled under 20h of riding ago - warrantied frame and have this left over.

Selling
Dec 8, 2019 at 16:00
Dec 8, 2019
$1900 CAD
Used for one summer (2018-2019). Fox DPX2 shock was overhauled middle of 2018 and bike barely ridden since then (have been on my xc bike way more) Has been invista frame wrapped its whole life, and have a spare invista frame kit I will include. Frame is perfect condition under the wrapping. Nearly new bearings. Can include a XT Di2 groupset (shifter, battery, wires, derailleur, crank, bb, and 11-46 cassette) for 2400 total

May 5, 2017 at 7:46
May 5, 2017
Shimano XT Di2 - Double Header Review
Going from xx1 to xt di2 I have been very impressed. I've only ridden it for 20h or so but it's flawless, by far the most accurate shifting I've ever had. I personally don't have any complaints about downshifting gears as mentioned here. The upgrade cost me about 1k cad. Biggest issue was figuring out where to put the battery but steerer tube and then cover the bottom with a plug made out of a spray paint can plastic top worked perfectly. I debated going eagle but decided that the cost of consumables (chains and cassettes) was ridiculous, I can replace my chain and cassette five times for each eagle one.

Apr 24, 2016 at 8:58
Apr 24, 2016

Added 1 photo
May 19, 2015 at 10:50
May 19, 2015

Selling
May 19, 2015 at 10:49
May 19, 2015
$1000 CAD
Dura-Ace 7800 SRM (175 mm crank) minimal use - actually has just been sitting on a shelf for past 3 years- just back from SRM where it got new batteries/overhauled ANT+, have used a Garmin with it previously but do have the PC6 somewhere which I can include (but think the batteries are dead on that) - $1000 but negotiable

Selling
Apr 14, 2015 at 7:32
Apr 14, 2015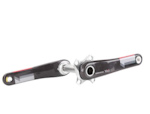 $250 CAD
Brand new - 2015 XX1 crank - 175 mm - never been used! - q156 - decided to use a different crank! (no chainrings)

Selling
Apr 10, 2015 at 5:34
Apr 10, 2015

Oct 17, 2013 at 11:16
Oct 17, 2013
hello friend .. I am Brazilian I'm going to Usa (Miami) next month and I want to buy two epic's S-Works carbon .. how do I see your bike .. and two frames too. Can be used a big hug I await response
Load more...