dhiller661
Member since Dec 5, 2006

Male / 29
Colorado Springs , Colorado
I go like to go fast whenever i can hehe, on or off season
Block user
Recent

Dec 12, 2015 at 0:38
Dec 12, 2015
How Well Do You Maintain Your Bike? - Poll
I think the question was directed at your household cleaners/chemicals i.e regular WD-40. Which has way too many votes. and motor oil? really? do your friendly bike mechanic a favor and just dont.

Nov 21, 2015 at 22:17
Nov 21, 2015

Selling
Nov 21, 2015 at 22:16
Nov 21, 2015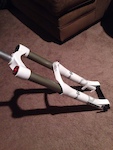 $350 USD
I have for sale a brand new never used X Fusion Vengeance HLR coil fork. 36mm stanchions, very beefy. Fork is for 26" wheels but has the clearance to work with 650b or 27.5" wheels as well. steerer tube is uncut, straight NON TAPERED and comes with star nut axle is 20mm thru. Fork has rebound, high speed compression and low speed compression adjustments. Only reason I am selling is that fork will not fit the frame I recently bought, not going to hassle with adapters. Just selling and buying a new one. Great fork and great reviews, a little upset I cannot use it! Price is firm. Will consider shipping to lower 48 only. Buyer pays shipping.

Selling
Nov 21, 2015 at 22:07
Nov 21, 2015

Apr 3, 2014 at 13:12
Apr 3, 2014

Selling
Apr 3, 2014 at 13:08
Apr 3, 2014
$300 USD
I have for sale a front and rear Shimano Zee brake set. Still in original MFG. boxes!. The only time they have been out of box is to inspect for shipping damage, and to take the pictures which you see here. The brakes come with front and rear rotors as well. both 203mm center lock rotors. These rotors are the Deore XT ice-tech. The brake pads that are included have the cooling fins Brakes lines are pre bled and ready to mount and go, they are full length cables I will NOT be accepting paypal payments. I do cashiers check or money order. I have gone this route before without a hiccup. I can provide a phone call, copy of drivers license and even a FaceTime or Skype call to serious buyers so they know this isn't some scam. Price is for the pair, free shipping to the US. I do not ship outside of the states, sorry. If there is a local pickup i will take $50 off the price for a total of $250 for the pair.

Jan 19, 2014 at 22:25
Jan 19, 2014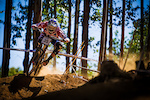 Crazy how pumping a track correlates to other aspects of biking! So just FYI, in downhill you do also pump the track to gain speed where pedaling just isn't an option. When it is an option we change our gears, but THAT my friend is a topic for another day. Don't want to fill your head with too much biking knowledge just yet.

Aug 1, 2013 at 17:55
Aug 1, 2013

Selling
Aug 1, 2013 at 17:55
Aug 1, 2013
$50 USD
Brand new still in packaging POC Iris Flow goggle. Anti fog lens, inside and out. Fancy orange stitching that keeps your face cool. Silicone on the strap etc etc. NO tear off nubs on the lens. retail is $80 usd. Comes with its own soft case. http://www.pocsports.com/en/product/1303/iris-flow NO PAYPAL. Im no scammer, left my phone # if you dont believe me, so i'm sure we can both figure something out. Texting works, fairly immediate. So is email. Please don't call, i'm working too often. rroberts (dot) bike (at) gmail

Jul 30, 2013 at 10:36
Jul 30, 2013
Load more...
Featured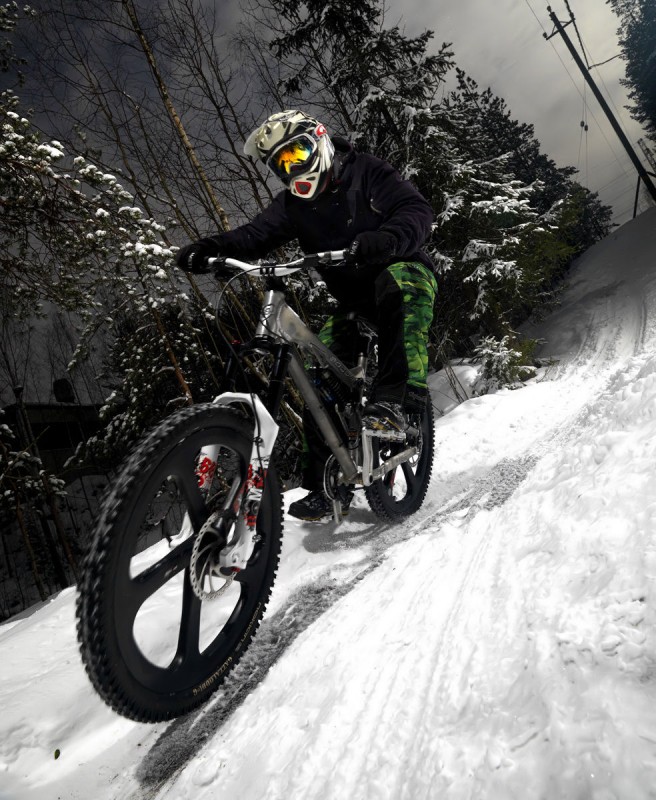 Photo by mkaa