Ever get out on the trails and wonder to yourself, what type of riding am I doing right now? Neither do I. But when we heard
"Is the Free Ride Over"
being asked by the iconic Mitchell Scott on Pinkbike, we decided to respond in kind with our thoughts on the subject.
Once we started thinking about it, in Rossland, BC we've started noticing some odd things on the trails...judges at every jump, timers at the top who mysteriously appear at the bottom, the list of strange happenings goes on. This set of circumstances got a few of us wondering, is freeride really dead?!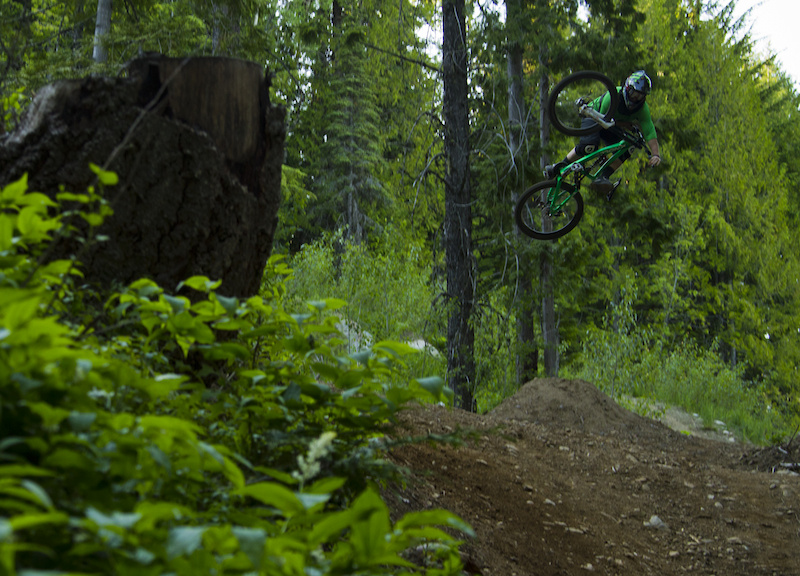 Last week, local PRO Mike Hopkins (Monster Energy, The North Face, Knolly Bikes, Smith Optics, Marzocchi, 661 etc etc etc) started his day with a few coffees for the crew at Juicy Studios (Derek Frankowski, Scotty Carlson British Jemaine Clement impersonator Rob Sulman). Little did he know, his 24 hour journey aboard the space ship known as earth was about to be interrupted by the news that freeride has passed away.
I won't elaborate too much in the form of literature, because most prefer moving pictures that captivate the attention anyway, but thanks to Mitchell Scott for providing the inspiration with his great piece on the names we ascribe to riding. A true wordsmith and ideas man!
I would personally like to thank Mike Hopkins, Juicy Studios and Joyride Bike Parks for helping to make this happen on such short notice. You guys are cooler than a penguin riding Garbanzo!
Cheers,
-
David Peacock