edwinxu
Member since Feb 16, 2020

Coquitlam , British Columbia
Block user
Recent

Mar 7, 2021 at 17:15
18 hours

Selling
Mar 7, 2021 at 17:15
18 hours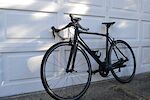 $1600 CAD
54cm size Norco Valence C105 2017 or 2018 model - disclaimer - this is what I believe it to be, but it is painted matte black so I'm not 100% sure Fully serviced, ready to ride. Full Shimano 105 groupset Full Carbon frame Fulcrum racing wheels 2x10 drivetrain Great for commuting around, or just enjoying the bike ride on sunny days. Excellent form of exercise

Dec 5, 2020 at 9:50
Dec 5, 2020

Selling
Dec 5, 2020 at 9:49
Dec 5, 2020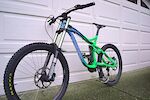 $1600 CAD
Medium sized Norco Aurum LE, in good condition. Not used very often, looking for a gravel or cyclocross bike so if you have one of those im open to a trade. Top of the line model back in the day, MSRP is 7600. Will take any descent you put it thorugh. Specs: Boxxer fork X-fusion shock Sram X7 drivetrain Shimano saint/zee quad piston brakes Will be doing a brake bleed prior to selling.

Nov 28, 2020 at 10:20
Nov 28, 2020

Selling
Nov 28, 2020 at 10:19
Nov 28, 2020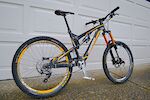 $1600 CAD
Excellent enudro bike, great for climbs because it has a rear lockout and will take any descent you throw at it. Recently bought but doesn't really suit me. The bottom bracket is a little loose, but definitely still rideable. I believe it is a 2015 model. Medium frame. Marzocchi 55 Racing fork Rockshox Monarch Deluxe high vol shock XT drivetrain 1x10 with newer Deore derailleur Reverb dropper Nukeproof generator AM rims Beautiful colour scheme on it, pleasing to look at and to ride :) Will consider trade for gravel/cyclocross bike

Nov 15, 2020 at 20:37
Nov 15, 2020

Selling
Nov 15, 2020 at 20:36
Nov 15, 2020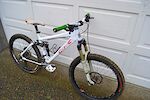 $1200 CAD
Excellent bike. Easy to climb with, will take downhill descents. Fork serviced last year. Selling because my mom doesnt bike anymore. Rockshox lyric fork, adjustable high and low speed compression, rebound. U-turn travel 140-160mm Fox float RP23 with propedal for easy climbing XTR groupset with XT cranks 2x9 speed Newer shimano hydraulic brakes

Oct 14, 2020 at 12:10
Oct 14, 2020

Selling
Oct 14, 2020 at 12:10
Oct 14, 2020
Load more...