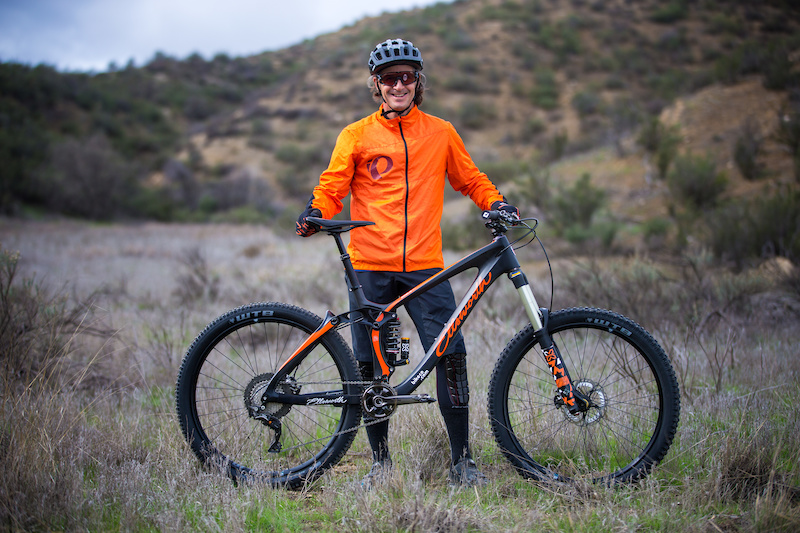 Press Release
Ellsworth Handcrafted Bicycles announced today that MTB legend, Brian Lopes, will join the Ellsworth Handcrafted sponsored rider roster as part of a multi-year contract, with the partnership aimed at bringing Ellsworth's AEES suspension into global competition. Lopes will be riding in over 12 US and Canadian events, including the Sea Otter Classic, EWS Colorado, Crankworx Whistler, and EWS British Columbia on Ellsworth's newest enduro platform—the Rogue Sixty—built with Active Energy Efficient Suspension (AEES). He will shred on Ellsworth's entire MTB line for his racing and mountain bike adventures around the globe.
With over four decades of professional racing experience, Lopes "Flyin' Brian" brings the legacy of Ellsworth's proven suspension and MTB design back into the forefront of professional racing. "I've had the opportunity to work with a handful of cool mountain bike companies over my 25-year career, but I've never been as excited as I am to start this new venture with Ellsworth. I've been testing the new Rogue 60—it's amazing. The suspension design is so active and supple, yet the bike pedals with what feels like virtually no energy loss, and the rear end is one of the stiffest I've ever felt. Ellsworth's hex tapered axle & rocker locker, which replaces tradition shock eye hardware, are just a couple of unique and very effective design elements that I don't believe I've ever seen on other bikes in the market.
The Rogue Sixty, a 160mm enduro machine,
was launched in June
and began shipping in September of 2016. Designed with a 66 HTA, short 420mm chain stay, and a new stack and reach approach, the Rogue platform builds off Ellsworth's ICT suspension design and was the first new introduction with Active Energy Efficient Suspension. "We've seen unprecedented consumer response and demand for this new product which indicates we hit the right marks on our design goals," said Jonathan Freeman, President of Ellsworth Handcrafted.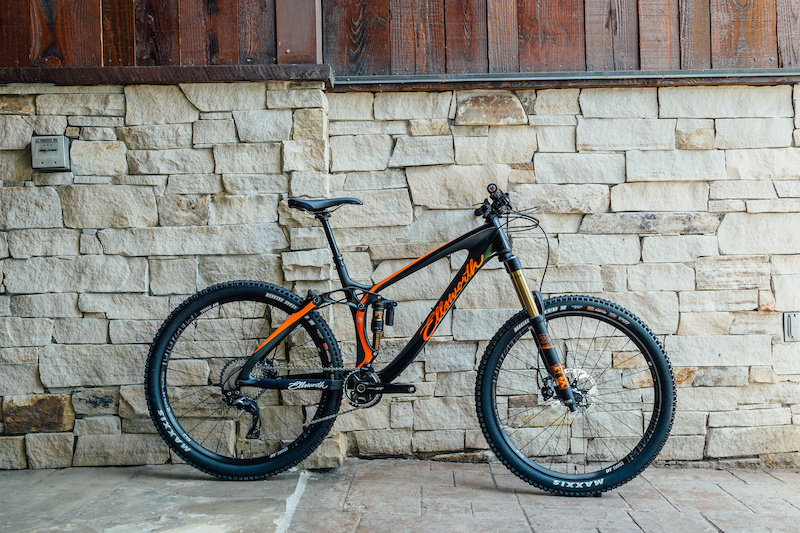 "It's important for me to have trust and confidence in the people I'm going to work with and after meeting Jonathan and his team, I felt good about the company's future. He's a super smart businessman who I know I will learn a lot from and he values the knowledge and input I will bring to all aspects of the company. He's offered me a great opportunity to be an integral part of Ellsworth and I'm looking forward to helping them succeed," Lopes said.
Lopes brings a new perspective to Ellsworth's product development approach. "Gaining additional feedback on our designs, specs, and set-up will continue to improve the progress we have been making in the rebirth of Ellsworth's product line", said Freeman. Lopes' feedback on current and future products will be crucial to our goal of bringing exciting and high-performance products to the global MTB market. "I'm excited by the partnership and exposure Brian brings to Ellsworth; his track record with the resurgence of other major brands back into the mainstream will be invaluable to our ongoing success", said Freeman.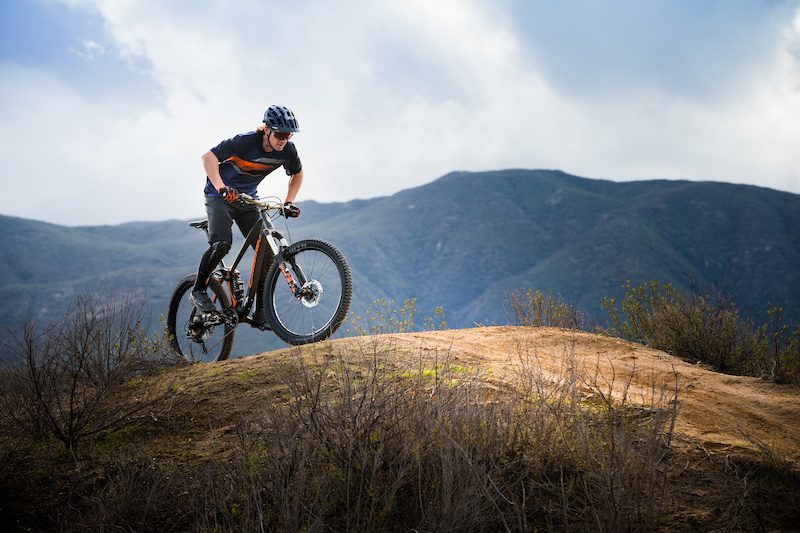 Lopes will play a hands-on role in helping build awareness around the unique elements of Ellsworth's design. He will be a brand ambassador and play an active role engaging our existing and future rider base at festivals, dealer events, and races. Lopes' social media engagement illustrates how he wants to give back to the sport and grow it through technical tips, cool content, and exposure to rad destinations.
About
Headquartered in Poway, California, Ellsworth Handcrafted Bicycles has been an American manufacturer of mountain bikes for over 25 years. Ellsworth is the title sponsor for the Ellsworth O-Rock Epic Enduro, an EWS qualifying event and the first round of the IMBA national enduro series. New bikes now feature Ellsworth's Performance Satisfaction Guarantee (EPSG), our promise that owners will find our newest bikes the best they've ever ridden.
More information can be found at:
www.ellsworthbikes.com
---
MENTIONS:
@ellsworthbikes
---