'Life on the Line'
is the most recent project produced by
MADproductions
. Once more, the young crew and riders, António Abreu, Rui Sousa and Paulo 'Cabritz' Batista, hit the tracks in Madeira Island. Paradise for all mountain bikers, Madeira has the perfect trails, the perfect weather and a huge mountain bike community.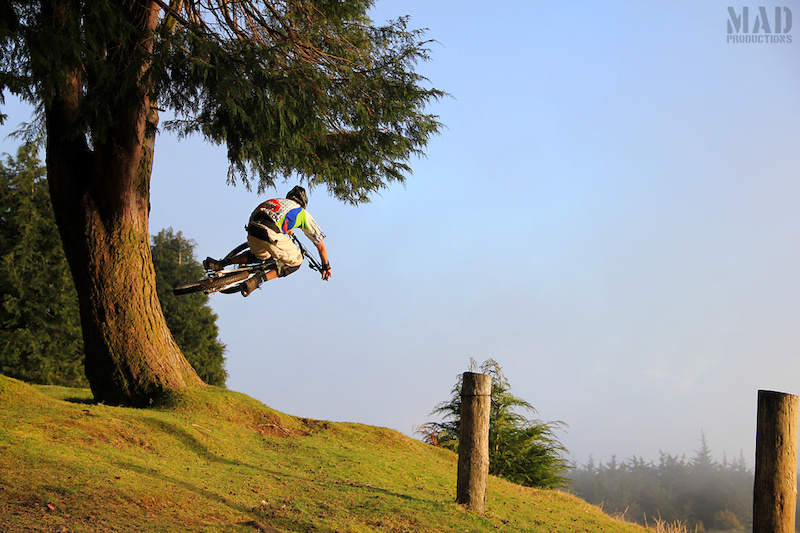 Everyone knows that mountain bikers and film crews are not serious at all. We are like a big family and we speak the same language, no matter where. The conditions when filming 'Life on the Line' were the worst thing ever, with rain, wind and too many hours waiting for the perfect weather. But, at the same time it was the best thing ever! Being around amazing friends, having loads of fun, great meals, crashes and laughs. We wouldn't change it for anything.
That's the fun part of making mountain bike movies. You ride your bike, have fun with your friends, show your moves and skills and you finish your movie with good extras to remember.
We can't wait to hit Madeira Island's trails again! To know more about MADproductions, just visit
www.facebook.com/themadproductions
and help us by clicking 'like'.
Watch the original movie too, i'm sure you'll want to ride your bike !
Project by: António Abreu,
MADproductions
Riders: Rui Sousa and Paulo Batista
Text: António Abreu and Andrew Talas