It was great news for gravity bikers around the world when MTB Slopestyle became part of the X Games Munich in 2013 - the sport reached a new level on the global stage. Although the process of the event was not perfect, it was a success for mountain bike slopestyle due to the huge media coverage from around the globe.
After ESPN suddenly declared that there would be no more European X Games events, it was a shock for the mountain bike scene and Munich. But it seems like Munich wants to have its "
own little X Games
": Munich Mash (Mash = Munich Action Sports Heroes).
Besides "
Red Bull X-Fighters
" and a BMX street contest there will be an MTB Dirt Jump Event: "
Swatch Prime Line
". The contest will be a Gold FMB World Tour Event. Preview of the "
Swatch Prime Line
" course: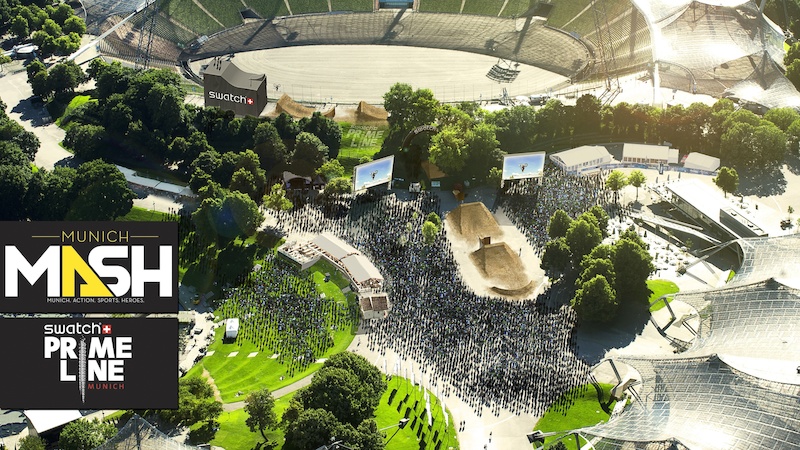 Dates 18th-20th July
www.facebook.com/munichmash