Once again the Scottish weather left a lot to be desired. It seems all I'm reporting on at the moment is rain and it doesn't look to good for Lourdes in a week's time. From the very start of track walk on Friday, you could see the riders nervously picking their lines through what can only be described as a bog of a race track.
Saturday came around and people slowly made their way to the top of a hill and practice got underway. With people cautiously started trickling down the hill. That was until one of the coaches wanted to have a small pit stop in a ditch. Practice resumed after the stranded riders had been rescued and by the end of the day, people were absolutely loving it. Probably not the weather, though.
Sunday was a different affair, the rain decided to stay away for the most part and the sun even showed its face for a short while. Although the conditions on the track left a lot to be desired, I think the riders won that fight. The ruts had got deeper, the lava-like mud flow was out in full force and more than a few people took a dip in the finish line jacuzzi. All in all some solid results from the lads with more than a few of them on the podium.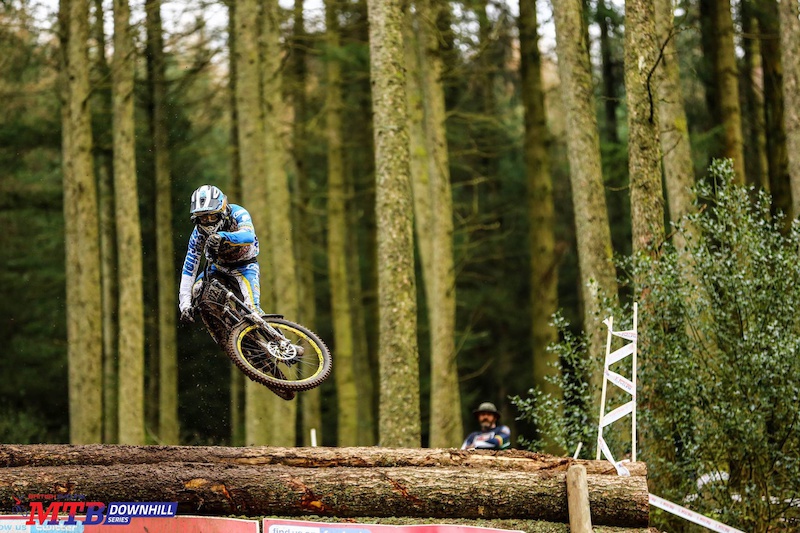 CRC team rider Elliot Heap keeping it low over the infamous Ae Forest step down.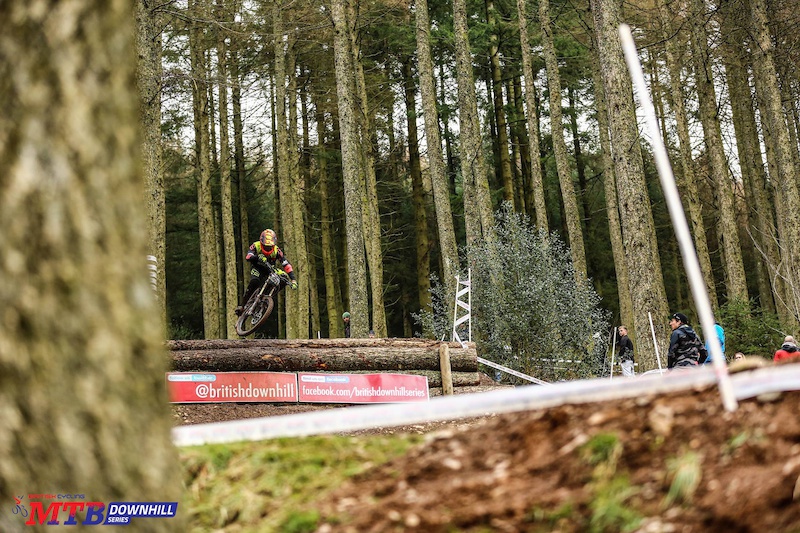 Charlie Hatton was pinned all weekend onboard his brand spanking new Nukeproof Pulse.
Nukeproof is proud to be supported a whole bunch of top riders this year, including Sam Hill, Mike Jones, Joe Smith and Elliot Heap from the CRC/Paypal team, Rich Thomas, Kye Forte, Morgan Tyrrell and Charlie Hatton from Wide-open Mag, Jacob Dickson from the Factory Team and not forgetting Jack Crowley, Kelan Grant and Chris Cumming on the development team.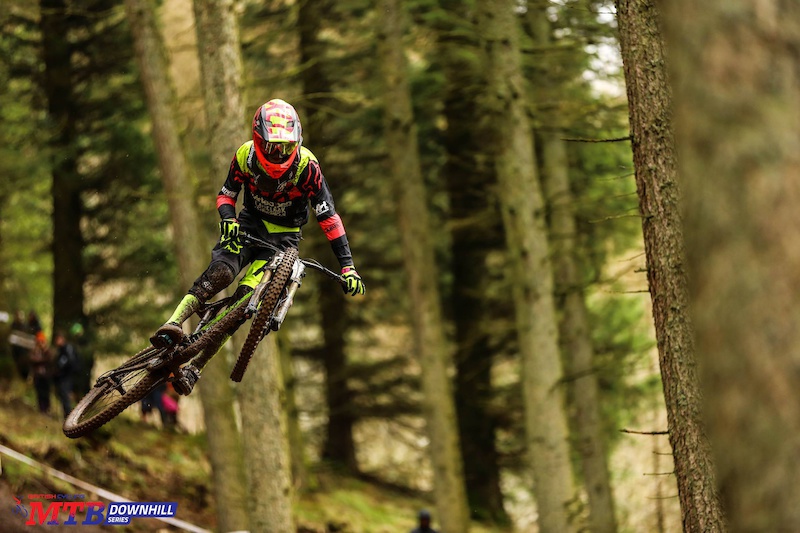 New addition to the Wide Open team, Morgan Tyrrell isn't short of style thats for sure.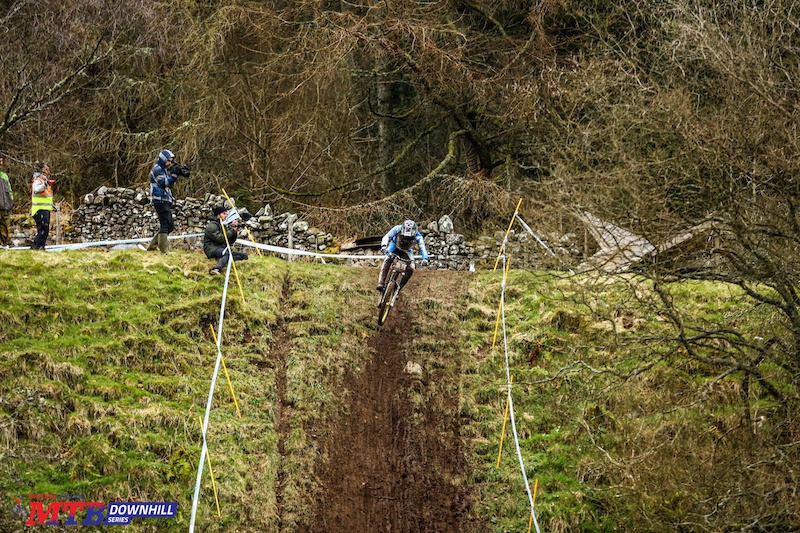 Mike Jones dropping into the finish area on his way to a 12th in the Elite cat.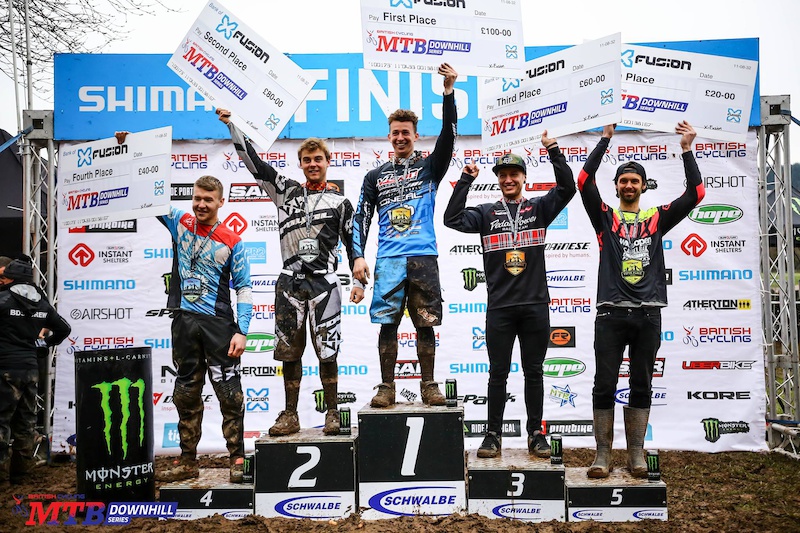 Kye Forte... first race in expert and first weekend onboard his new Pulse, and managed to get himself on the podium. Bob on.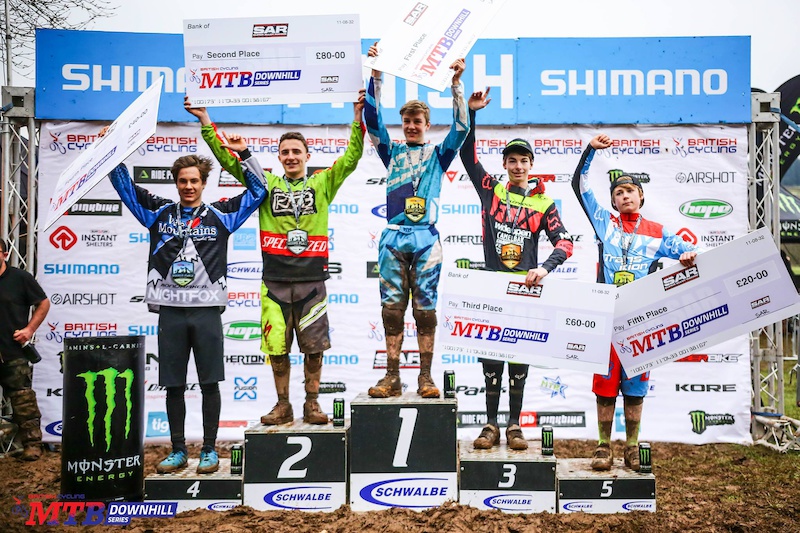 Morgan Tyrrell put in a solid performance, and bagged himself a 3rd.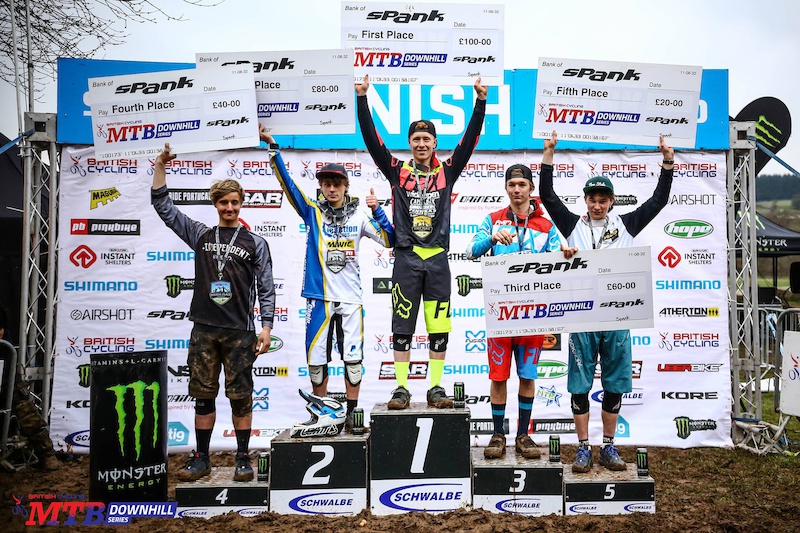 The two fastest riders in the junior category this weekend were on board Nukeproofs. Could be coincidence, but you never know. Charlie Hatton sat up there on the top step and Elliot Heap hot on his heals with a close second.
Film by
Taylor Smith
Photos by
Yasmeen Green
---
MENTIONS:
@FilmSmith
/
@TheHillsAreAlive
/
@Nukeproofinternational
/
@BritishDownhillseries
---