Danny Hart was the last and fastest man down at today's BDS race at Fort William, Scotland.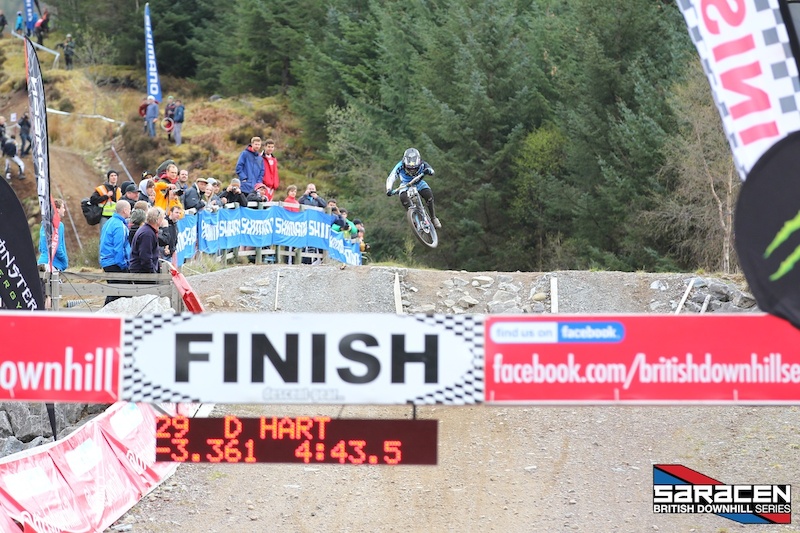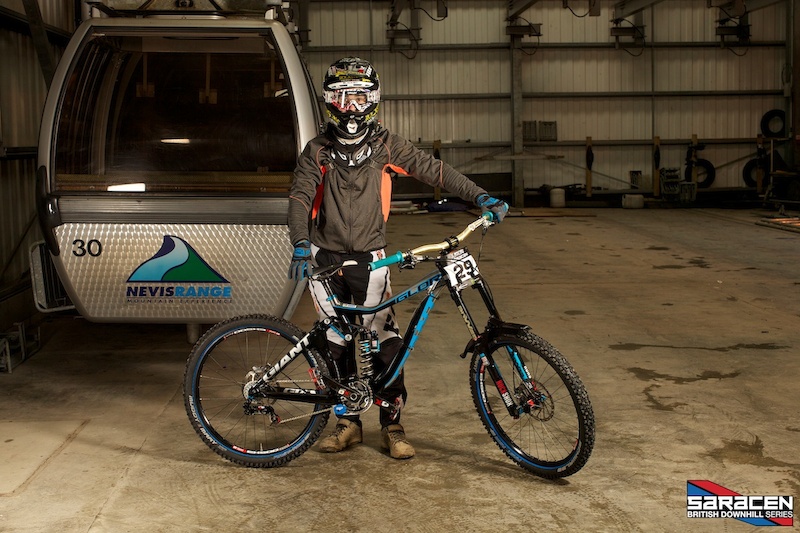 Despite Gee being strong in the last section and sitting in the hot seat whilst a host of international riders tried to beat his time, Danny was able to put a great run together as the last man down, knocking Gee off the top step. Having nearly lost it at the top section, Danny managed to find four seconds and cashed in on that advantage, pushing hard in the tight, technical sections and coming home ahead of Gee Atherton by 0.8 seconds. Coming back from injury, Danny has been working hard with his new coach and it's certainly paying off. Is this win a sign of things to come?
Earlier on in the day, Floriane Pugin took the win from Manon Carpenter with over 3.2 seconds to spare. With Rachel Atherton still out with an injury from Sea Otter, Emmeline Ragot took third. Gstaad Scott's day was boosted by Noel Niederberger taking the win from Taylor Vernon with a close 0.3 seconds advantage.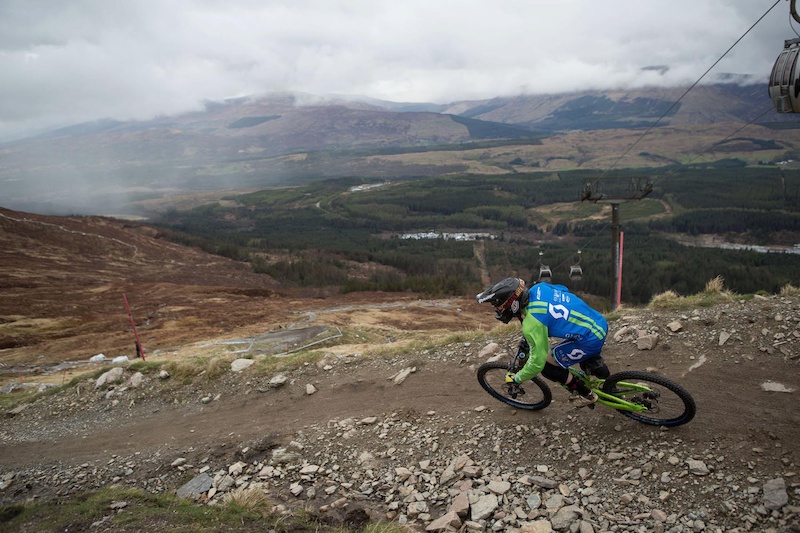 Pugin takes the win in the Elite Women category. Photo Credit: Gstaad Scott
ELITE MEN - Sponsored by Schwalbe
1st Danny Hart, Giant Factory Racing 4:46.880
2nd Gee Atherton, GT Factory Racing 4:47.745 (+0.855)
3rd Matthew Simmonds, Chain Reaction Cycles/Nukeproof 4:48.178 (+1.298 )
4th Greg Minnaar, Santa Cruz Syndicate 4:48.460 (+1.580)
5th Marc Beaumont, GT Factory Racing 4:48.482 (+1.602)
6th Josh Bryceland, Santa Cruz Syndicate 4:48.983 (+2.103)
ELITE WOMEN - Sponsored by Schwalbe
1st Floriane Pugin, Gstaad-Scott 5:27.072
2nd Manon Carpenter, Madison Saracen 5:30/248 (+3.176)
3rd Emmeline Ragot, Lapierre International 5:32.532 (+5.460)
4th Emilie Siegenthaler, Gstaad-Scott 5:37.788 (+10.716)
5th Tahnee Seagrave, FMD Racing/Intense 6:01.634 (+34.562)
JUNIOR MEN - Sponsored by Fox
1st Noel Niederberger, Gstaad-Scott 5:00.328
2nd Taylor Vernon, GT Factory Racing 5:00.640 (+0.312)
3rd George Gannicott, Dirt Norco Race Team 5:02.417 (+2.089)
4th Innes Graham, MS Mondraker 5:10.114 (+9.786)
5th Gian Luca Vernassa, Devinci Global Racing 5:10.611 (+10.283)
Full race report will be online soon.