The conversation went pretty much like this...
Nick:
"No, the Black Shore trail is definitely closed. What are we going to do, where are we going to film instead?"
Me:
"Hold on, let me make a call..."
We caught up with Transition Bikes rider Nick Simcik the day after he rode in the
Chatel Mountain Style competition
. Despite his
big crash
in the competition he was keen to get going with filming and to take his new POC helmet out for a spin after his previous one took the brunt of the crash the day before.
We had been planning the shoot with Nick for a while and despite being based over 1,200 miles apart, we managed to finally meet up in Chatel, the small but famous alpine town nestled near the French/Swiss border, with - at the time - one of Sony's only FS700 'super slo-mo' cameras in Europe.
Despite months of planning, when we finally got to the Black Shore trail, we found it to be closed for trail maintenance! This immediately sank our hearts. The Black Shore trail, although small in size, boasts a series of Canadian-inspired shore features, perfect for Nick and his Transition TR250 to warm down on, after the previous day's endeavours.
Lucky for us, the support from Chatel Bike Park was second to none; a quick call to Pascale and Sebee in the head office and the trail crew swung into action to make the necessary repairs and open it for us to film on. Phew!
After some pretty heavy rain in the valley a few days earlier, the shore was still drying out. This meant that we had the trail to ourselves as many of the Bike Park shredders were staying well clear of Black Shore until the wood was fully baked...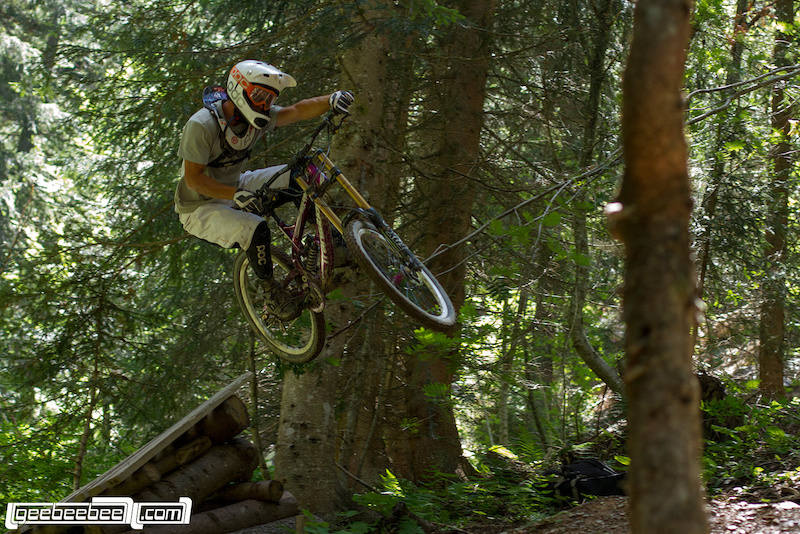 Nick throwing down some moves on his TR250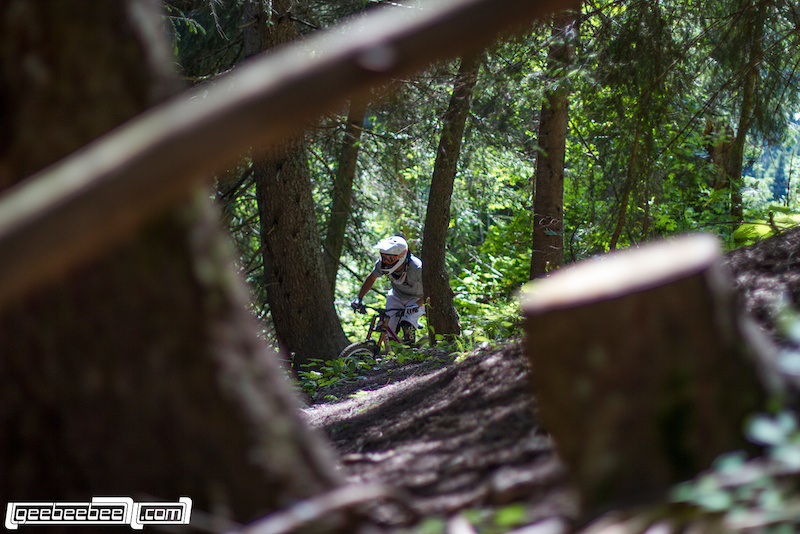 Can't see the Nick for the the trees?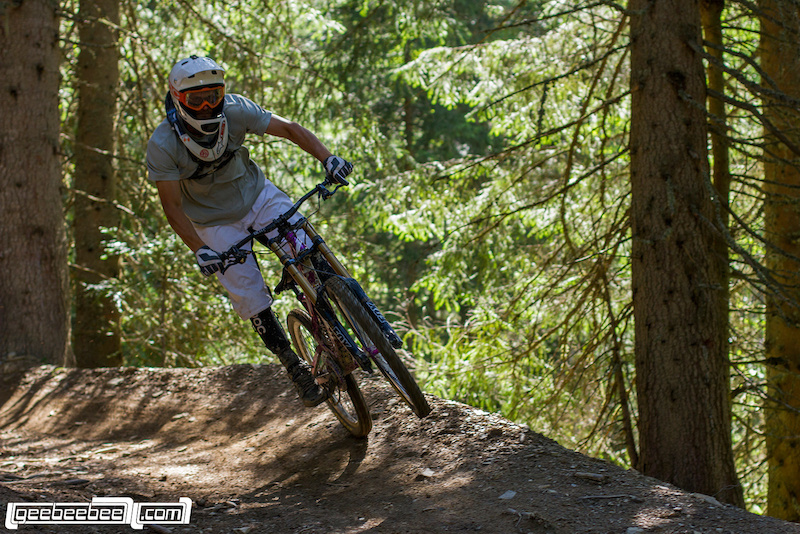 Popping the berm. Standard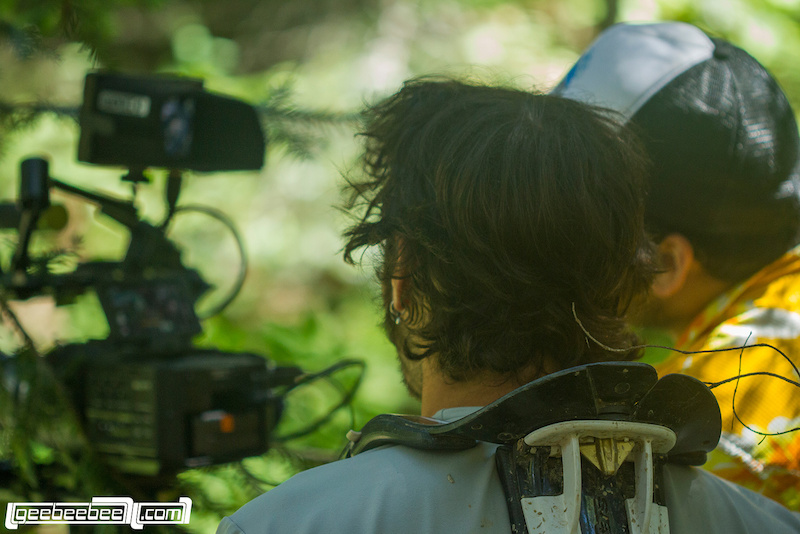 For us, the Sony FS700 is the perfect camera. Riders can instantly watch back the footage (including super-duper slo-mo) on our Small HD DP4 and know where to dial the steeze in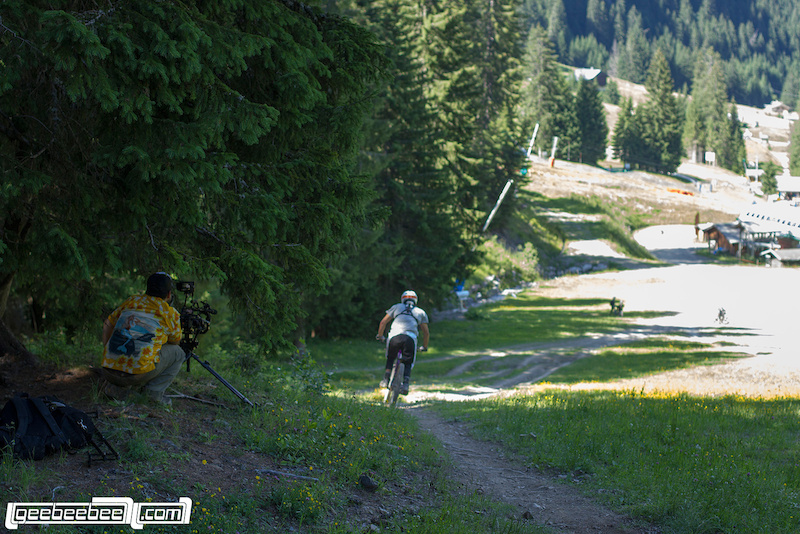 The long shot home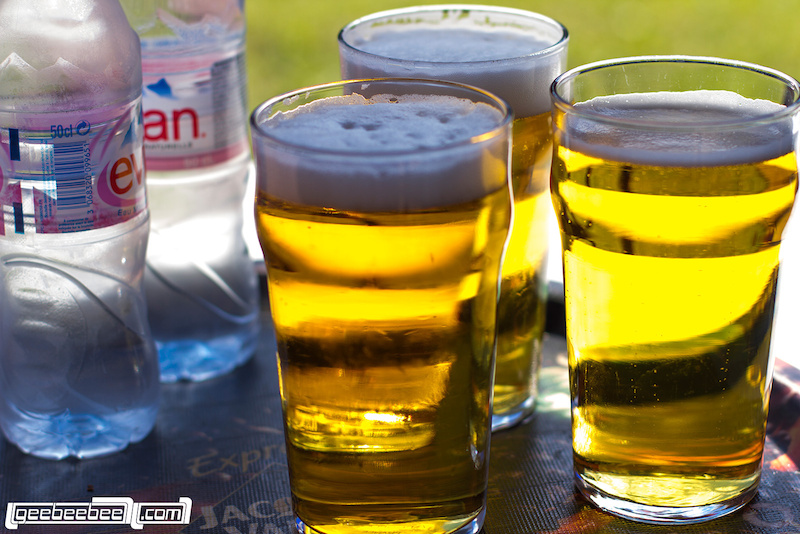 Post-shoot beers (and water) all round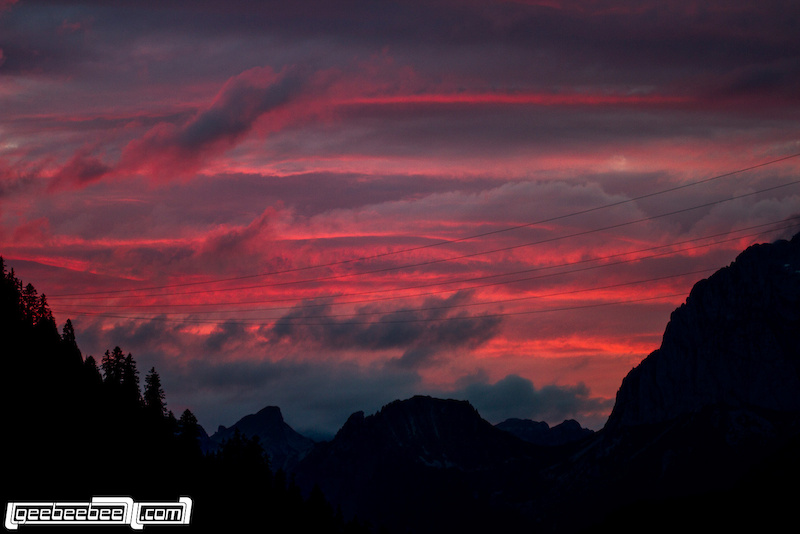 By the time we got back it was getting dark but we had before us a fantastic sunset to sit back and watch
Thanks to Nick's sponsors: Transition Bikes, Shimano, Maxxis, MRP, Deity Components, VP Components, Fox Racing Shox, POC, Novik Gloves, Quintin, Honey Stinger, DT Swiss, Grassroots Cycles, Teva & Red Ace
Thanks to Pascale and her team in Chatel Tourism, Sebee and his trail building crew, Alpine Breaks, Sony Professional Europe and Adobe.
Photos and words by Farah