Tour de Pump Stage 5, Mendrisio Pump Track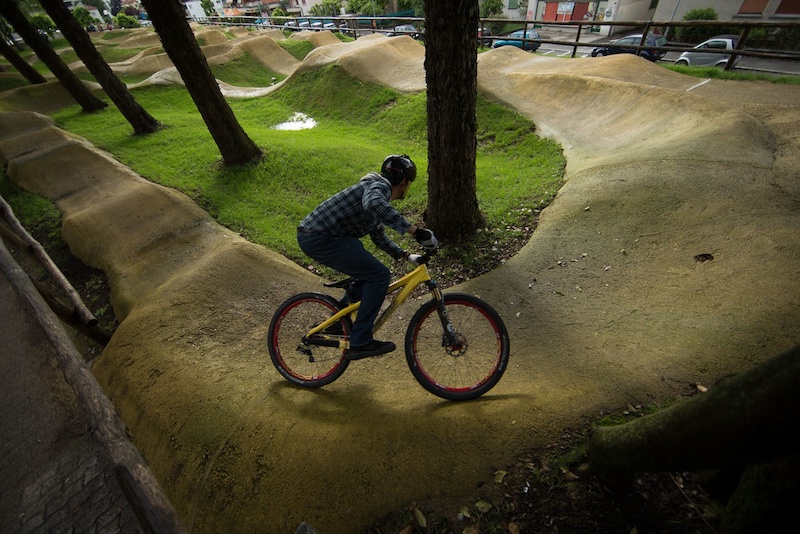 Trying to escape from the rain, we drove the team bus as far south as we could in Switzerland. We spent the day on Monte Tamaro, and Floriane Pugin had fun on the downhill tracks in the warm sun.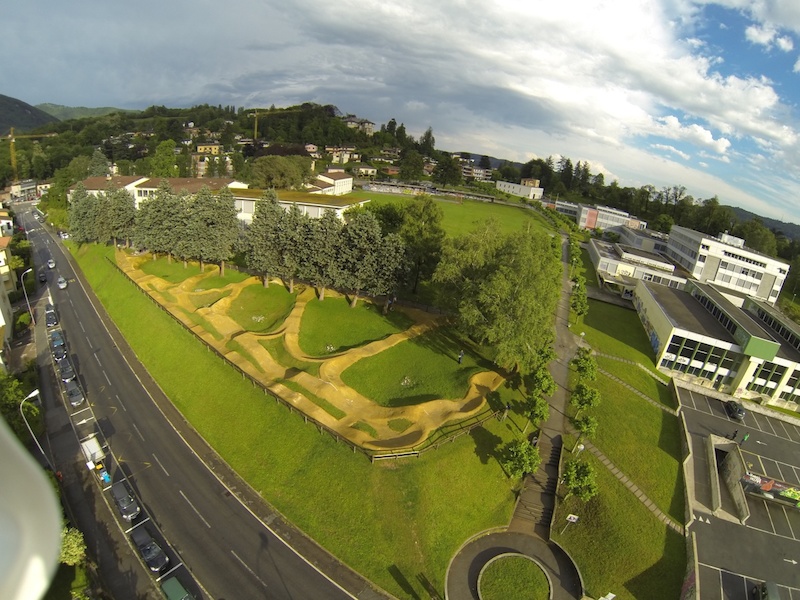 As soon as we approached Mendrisio though, dark clouds showed up and when we started riding, they poured down so much water that it felt like having a shower.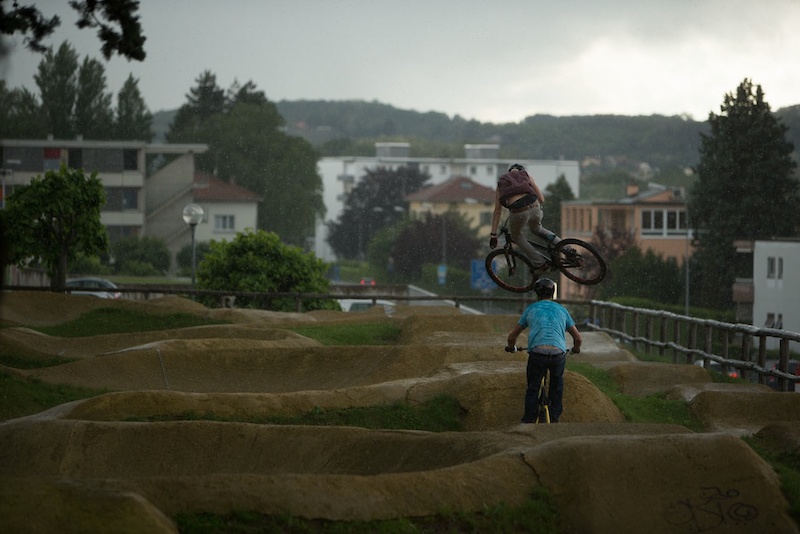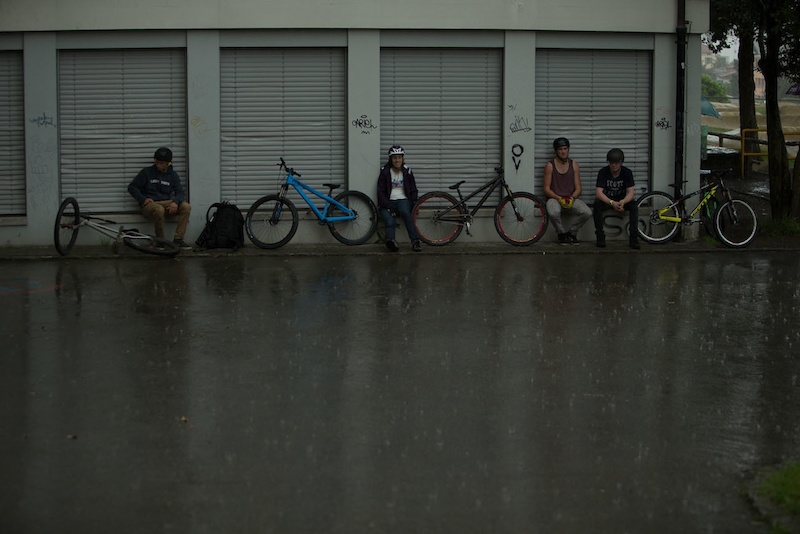 Luckily, there was a bar next to the pumptrack, so we could have a little break. One hour later, the sun was out again, and we continued our session on the 330m long concrete track.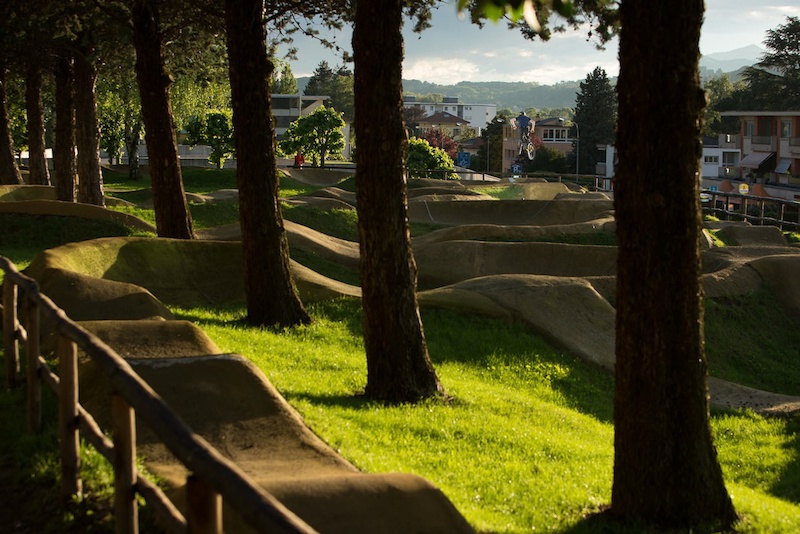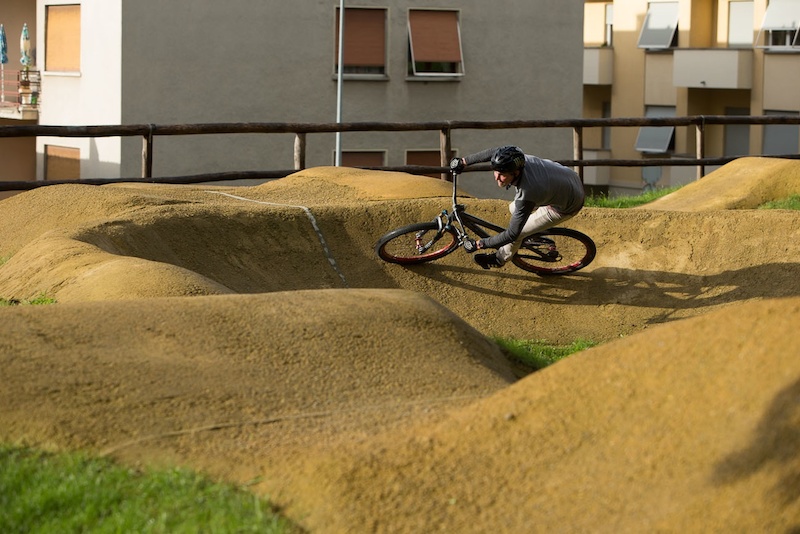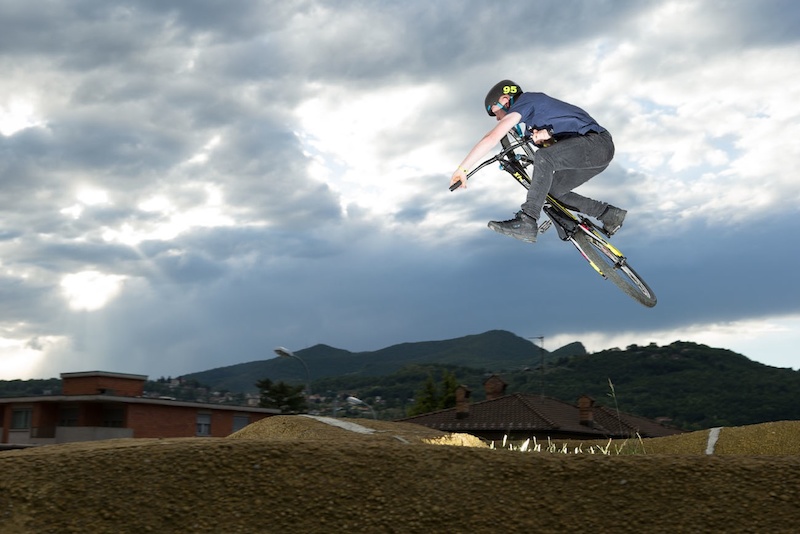 Have fun watching, and be ready for the big final of the Tour de Pump, at the opening of the bikepark Zurich!