The Gstaad-Scott team's sixth and final stage of the Tour de Pump is here! The team end their journey at the opening day of the new bikepark in the heart of Zurich, Switzerland.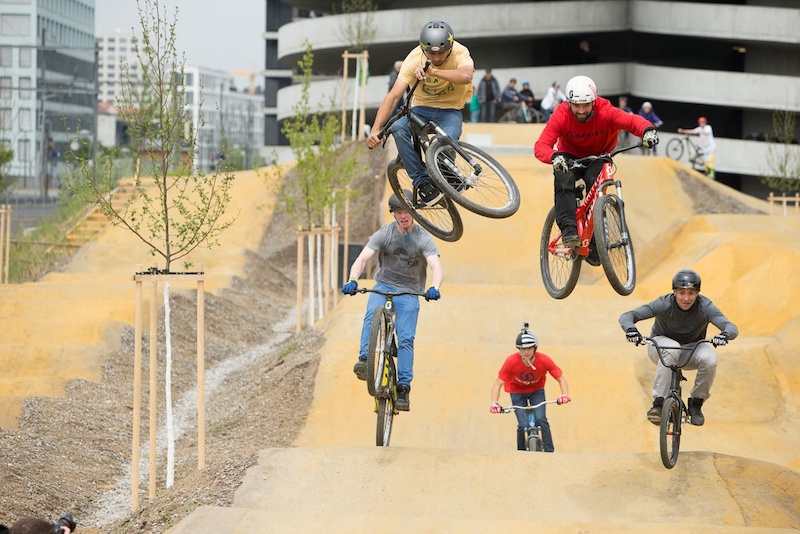 The weather game seems to be a pattern of the Tour de Pump. It only took a few laps in the brand new bikepark Zürich until it started raining. A few minutes later, the rain turned into hail! Our drones had to land and hide under the Red Bull tents until it stopped pouring down. Thirty minutes later, we tried again, but it only took another ten minutes until it poured again. This game continued pretty much all day long.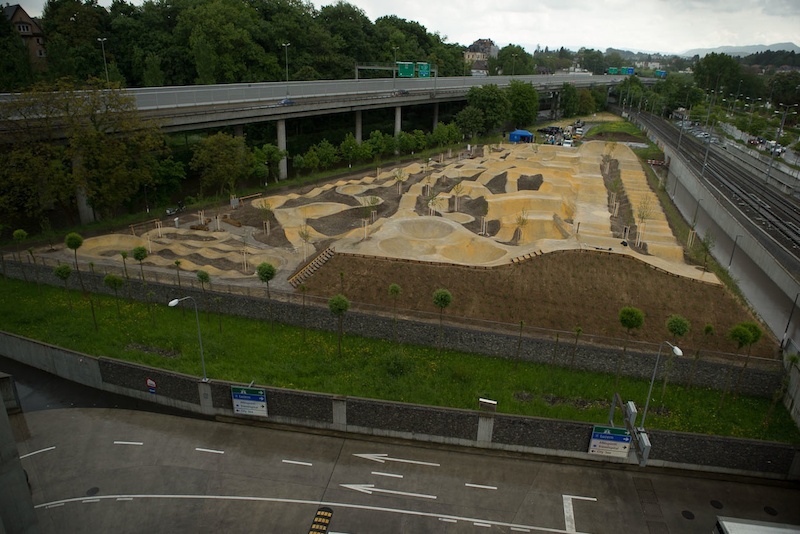 Nevertheless, the Gstaad-Scott riders and the guests from Timo Pritzel's Scott Voltage team, Louis Reboul, Benoit Chauvet and Timo Pritzel himself, kept riding all day long, pulling out tricks and lines that we didn't imagine when we built the park.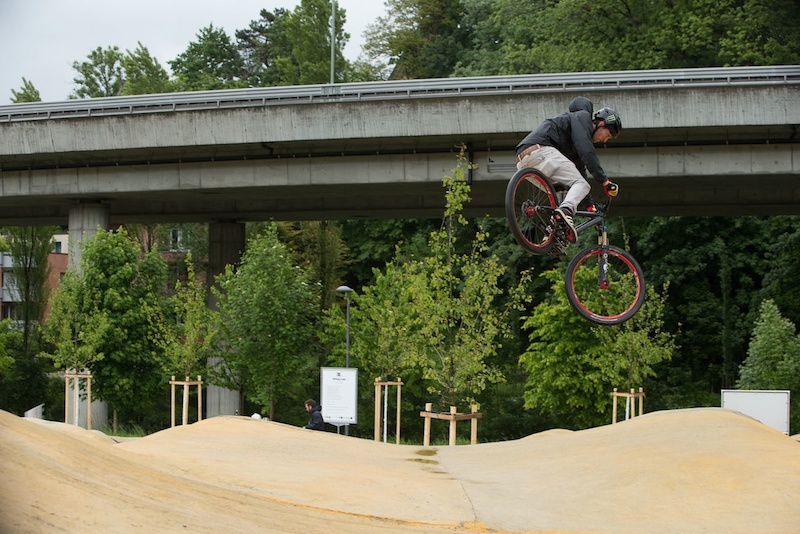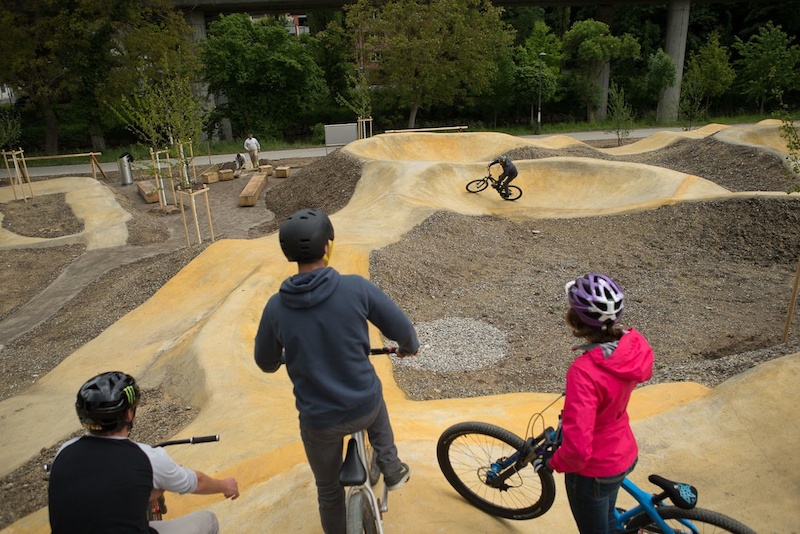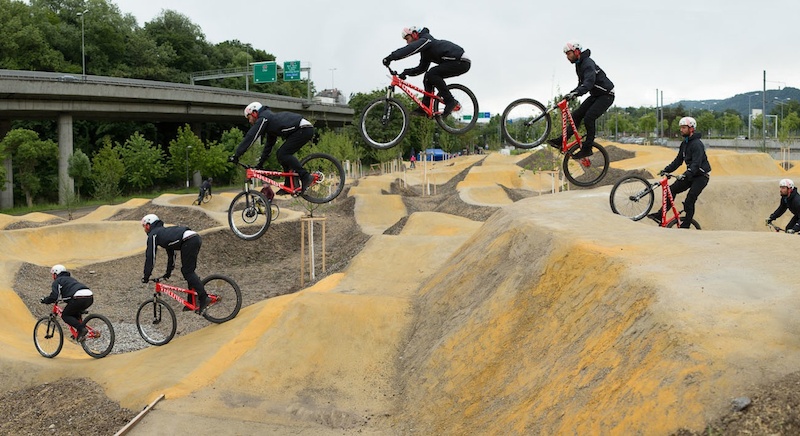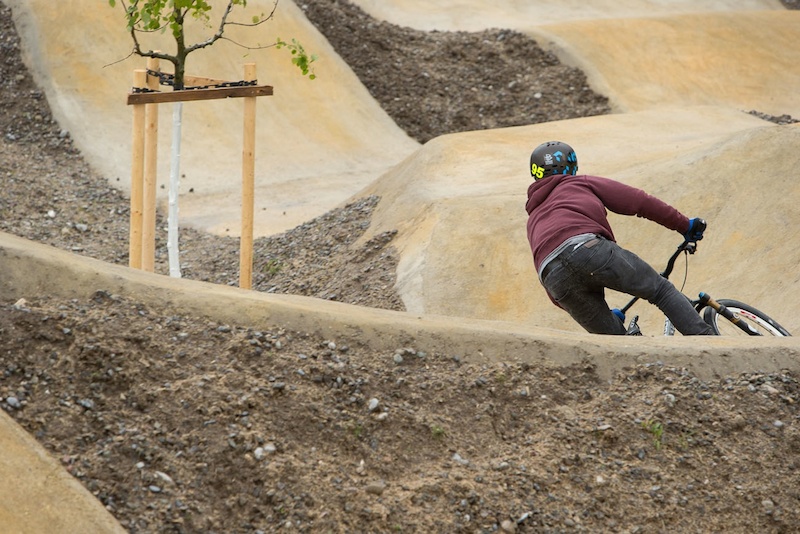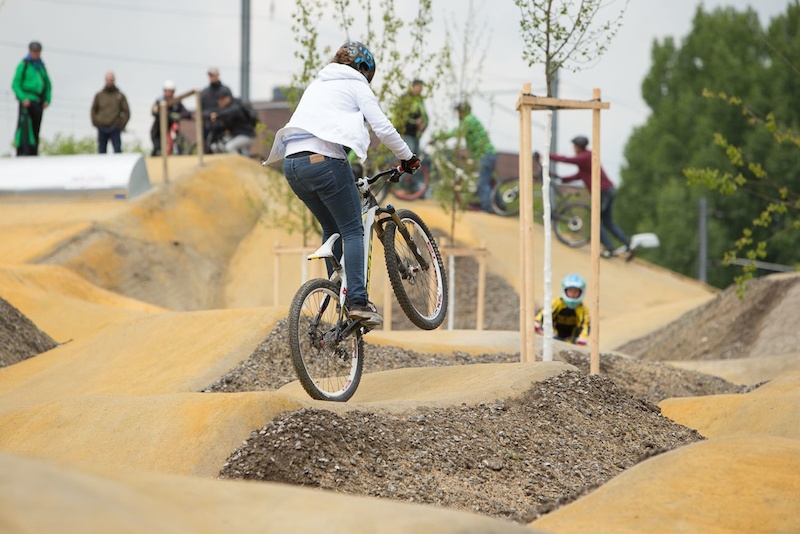 One day later, the park was flooded with hundreds of kids that had just as much fun as the pros from Gstaad-Scott and Scott Voltage!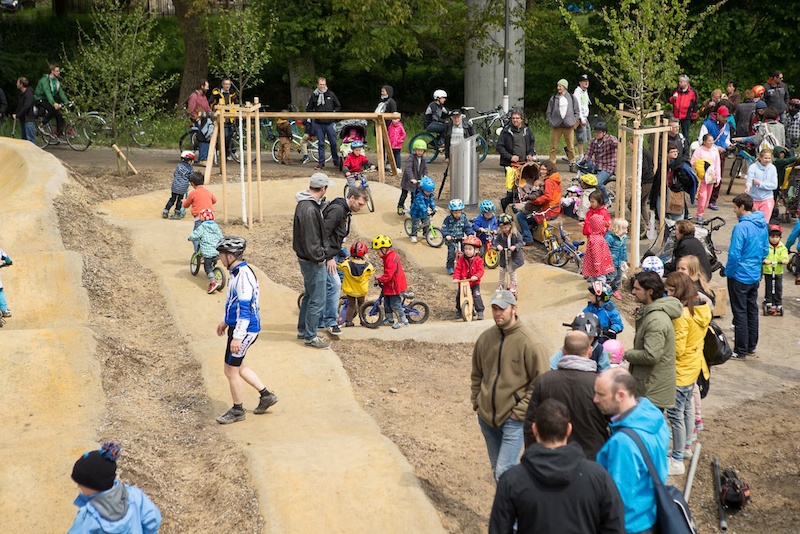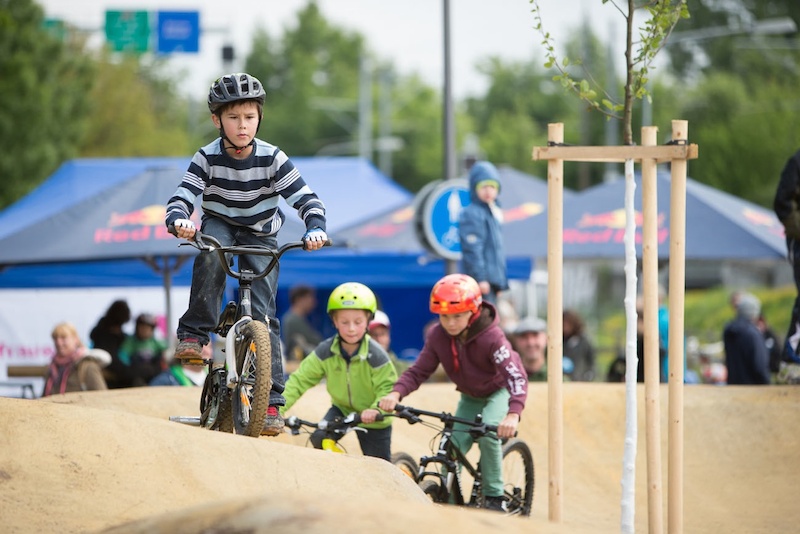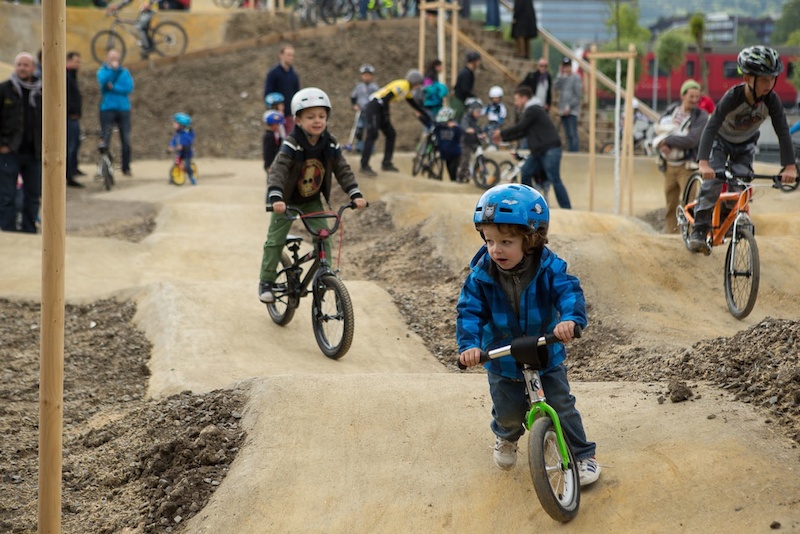 Big thanks to Brendan Fairclough, Noel Niederberger, Felix Klee, Floriane Pugin and Emilie Siegenthaler for giving it all on the
Velosolutions
pumptracks all week long! It's time for a break before we leave for Scotland, for the BDS round in Innerleithen and the first World Cup 2013 in Fort William.
Stay with us for all the racing news on
www.facebook.com/gstaadscott
and on Twitter
@gstaad_scott
!
Who knows, if we find enough towns who let us build Pumptracks, the Tour de Pump can go world wide in the future?
Words by Claudio Caluori
Photos by
Hansueli Spitznagel