In our third and final instalment of our coverage of CES 2016, we focus on the latest drones and wearables on offer at the biggest consumer electronic's show in the world.
---
DRONES
---
Following the world's media's wide-scale reporting of Austrian skier Marcel Hirscher's close
encounters of the drone kind
a few weeks ago, during an alpine slalom race in Italy, you'd be forgiven for thinking drone manufacturers might have decided to keep a low profile at this year's CES.
Not a bit of it, in fact they were out in force, with ever more ambitious aircraft, able to transport everything from your Amazon deliveries to your door...or even you to the Amazon, courtesy of
Ehang Inc's personal transportation drone
.
So whether you consider them the best thing ever or a modern-day plague, drones are seemingly here to stay, and are armed with ever-more incredible technology.
---
With GoPro being synonymous with POV cameras,
DJI
are largely synonymous with camera drones, and although CES 2016 didn't see significant new products from them, they did announce a new model in their popular Phantom 3 range - the
Phantom 3 4K
, which adds WiFi live video connectivity to the previous models - and in an Apple-esque move, a stealthy new black version of their
Inspire 1
quadcopter. The Inspire 1 Pro Black's new colourway, accompanied by an upgraded Zenmuse X5 camera as standard, was apparently DJI's response to the professional film-maker community.

DJI announced the Phantom 3 4K with WiFi connectivity and the Inspire 1 Pro Black with Zenmuse X5 camera as standard.
• DJI's Phanton 3 4K is available now for a special price of $799 in the US and £699 in the UK.
• DJI's Inspire 1 Pro Black with Zenmuse X5 will retail for around $4,800 and will be available later this year.
---
• Pricing and availability for the Parrot Disco has not been released.
• The Parrot Bebop 2 is available now for around $550.

Away from the DJI booth, and steering away from the usual multi-rotor helicopter style platforms, French firm Parrot unveiled their
Disco
fixed-wing drone, based on a more traditional aircraft planform.
With just one motor to power, the Disco offers over 45 minutes flight time on a single battery and whereas previous Parrot products have been mostly Wi-Fi-based, the Disco will also offer control via RC controllers for extended usage range.
Of course, being a fixed with aircraft means it can't hover like a helicopter style aircraft, but it's an interesting product nonetheless.
Alongside the Disco (and a smart plant pot and smart headphones...
we kid you not
), the mildly eccentric firm also launched their new
Bebop 2
hobbyist's drone, offering a budget route into high-quality footage acquisition, paired with their well-regarded easy-to-use flight control system.
---
With safety in mind - both for the public and the drone itself - Kickstarter-funder Belgian outfit
Fleye
announced the "World's safest drone", featuring a fully-enclosed rotor design, about the same size and weight as a soccer ball.
The unit has some downsides, though, such as not being able to move very fast, and limited battery life, so don't expect to use it as an autonomous follow-cam through the woods - its onboard sonar is limited too - but it could be ideal for use in more confined or busy locations such as skate parks.
Hovering back to more traditional heli-based designs, two giants of the computing world announced revolutionary new flight control systems that could soon see your drone no longer needing a separate pilot at all. Via Intel's Real Sense and
Qualcomm's Snapdragon Flight
technologies, both companies (together with some development partners such as
Yuneec
), demonstrated drones that can follow, circle or track an object...sorry, rider...through environments whilst sensing and avoiding obstacles in real time that might otherwise wipe out the drone.
OK, so some of the demonstration did contain a bike rider, riding very slowly through a pretty artificial scene, and as yet, the drone's footage hasn't been made public, but the technology is undeniably promising and we can't wait to see this mature and turn up in professional products.
• Fleye's drone is due for sale soon for around $750.
• Yuneec's Typhoon H drone, compatible with Intel's RealSense, will be available in April 2016 for around $1,799.
• Qualcomm Ying drone, featuring Snapdragon Flight is demo-only for now. Products featuring the commercial version are in development.
That said, there are already a few 'semi-smart drones' on or very near the market, including
3D Robotics' Solo
,
ProDrone's Byrd
and the
Lily Drone
(announced last year), which has pulled in over $34m of pre-orders alone. With autonomous smart flight control systems (albeit these don't do collision detection and avoidance), simply wear a wrist-worn controller or tether a mobile device to the drone and they will follow you wherever you go. The Lily is even waterproof, shoots slo-mo and takes off and lands automatically. No wonder Lilly have taken orders for over 60,000 units already.
• 3D Robotics' Solo comes in various packages and is available to buy now, with the most complete kit from $1,565 and the drone on its own for $999.
• The Lily will be shipping from August 2016 for $999, although there is a discount for pre-orders.
• Available this month, ProDrone's Byrd Standard will cost $949. The Advanced model will cost $1,049 and the 4K Premium featuring 'Follow Me' mode will cost $1,399, available in March.

From left to right: 3D Robotics' Solo, the Lily Drone and ProDrone's Byrd.
---
WEARABLES
---
No consumer electronics trade show nowadays would be worth its salt without featuring some sort of wearable tech device that monitors your heart rate, blood pressure or calories burned, but aside from those generic devices, we thought we'd first have a look at a wearable device that not you, but your bike wears; COBI.
Scooping a CES 2016 Innovation Award, COBI is marketed as the "first integrated system which intelligently connects your bike with your smartphone. The modular system integrates six accessories into one unique design. The result: a completely new riding experience with over 100 features." Using an array of ANT+ and/or Bluetooth-connected devices, the handlebar-mounted COBI Hub acts as a sort of control centre for your biking activity.

Although modular - and compatible with third party products from Garmin, Polar, Beats, Strava and Apple (as well as many more) - the system can be built up to your exact spec, so if you're not a fan of front and rear lights (which act as indicators too), you don't have to have them, but can of course add them at a later date if you wish.

COBI have also worked to integrate their systems into bikes from the likes of Ghost, Rotwild and Raleigh, as well as e-Bike drivetrains from TranzX, Bosch and Continental. The basic COBI system comes in a 'standard' or 'plus' bundle for everyday commuting, with the COBI Sport bundle offering a cut-down version for more off-road focused use, but with equal compatibility with third party products, eg fitness bands, speed sensors, headphones, etc.

With the added benefit of working with practically any Apple or Android-based smartphone - the COBI system runs its own software app, offering satnav, standard speed/mileage, etc displays as well as 100s of other features - the COBI system looks to be able to offer something to almost everyone.

• COBI Sport starts at $179. COBI standard at $229 and COBI Plus at $259.
• Shipping starts in Q1 2016, worldwide and the COBI system is modular, allowing accessories to be added if or when they are needed.
---
If COBI sounds like too much of a burden, Garmin introduced a range of new bike-centric products, with the Varia Vision clip-on heads-up display taking centre stage. With the ability to attach to practically any sunglasses frame, Varia Vision extends the capabilities from an existing Garmin Edge 520 or Edge 1000, relaying them to a heads-up display that sits just in front of your lens. Via an intuitive swipe of the side of the unit, you advance between screens - which you can define on your Edge device - and can view anything your bar-mounted Edge device would normally show you, from heart rate and speed data to text messages and incoming phone calls. Of course, the Varia Vision's downside is that it requires a Garmin Edge device to work, but as one of the first cycling-specific HUD system out there, it deserved a mention.

Not content with entering the drone market, as mentioned above, Intel-owned goggle manufacturers, Recon Instruments, also had their new Recon Snow2 goggles on show in addition to their existing Recon Jet smart eyewear. Intel also demonstrated a collaboration with Oakley, called Radar Pace, which blends phone-style personal communications with data acquisition, all tied up via Siri/Cortana-esque voice activation. Whilst Radar Pace is currently an early prototype, with few details available (and currently no HUD), Recon Jet and Recon Snow2 products are available now, and incorporate the majority of the features offered by COBI and Varia Vision, but within a self-contained pair of glasses or goggles. However, at over $700 for the Garmin system, over $500 for the Recon models and under $250 for the basic COBI system, heads-up displays are still very much at a premium price point.
---
If all of that is a bit much and literally in your face, a more traditional watch - albeit a smartwatch - might be more up your street. Enter the snappily named Casio Smart Outdoor Watch WSD-F10...rolls off the tongue, doesn't it?

Well in stark contrast to its clunky name, the F10 (let's call it), is an attractive, well designed, tough, outdoorsy style of watch, which offers pairing to any Android or Apple phone and integration with Google Maps with voice search and touchscreen, as well as familiar data monitoring facilities such as speed, distance, time, altitude, weather forecast and Gmail integration, of course.

At $500, it's fairly expensive for a watch, but it's a decent looker, and fairly feature-packed.


Casio's WSD-F10 Smart Outdoor Watch comes in a couple of different colours and even tells the time.
---
Finally on the wearables front, we thought we'd ignore that massed ranks of smart-bands and body-monitoring smart-watches - all of which are undoubtedly amazing, though not very bike focused and coming under increased scrutiny regarding their accuracy - and instead bring you up to speed on the one wearable accessory you never know you wanted or needed: the Digitsole smart shoe insole.

It's interactive, water-resistant, features an accelerometer to measure distance walked or calories burned, is Bluetooth-connected and...wait for it...it's heated. Billed as the 'first step' (sic), in a new generation of connected products, its physical design builds on traditional orthotic insoles, offering improved torsional and heel support compared to standard shoe insoles, but with the added benefit of being 'smart'. I know what you're thinking...finally a reason to plug a USB cable into my insoles. Well how else would you recharge them?


Digisoles' products actually make a lot of sense, although they're currently pretty expensive.
Frivolity aside - and yes, the Digitsole is a real product you can buy, setting you back a considerable $200 - wearables is, of course, a new and very fast-developing market, with some products that hit the mark and others that miss the point. However, as with any device that monitors and records your personal data, maybe storing it insecurely to the cloud, there's always risks in buying-in to such platforms. Numerous scare stories around data acquisition companies selling data or even monitoring your bedroom activity (!) have circulated since wearables went mainstream, and currently market leaders FitBit are potentially in trouble for reportedly inaccurately monitoring and recording heart rates, just as they have got over their 2014 PR disaster linked to their 'Force' wristbands seemingly causing rashes on some people. Needless to say, wearables are evolving at breathtaking speed, so hiccups such as these are only to be expected, and the future for bike-centric wearables is likely to be a hugely expanding market over the coming years.
---
That's it from CES 2016. Catch up on anything you might have missed in our other articles from the show:
Part 1: POV Cameras, Camcorders and Web Broadcasting
Part 2: Photography, Videography and Smartphone Accessories
---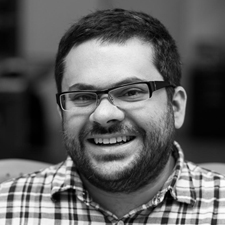 About the Reviewer:
Oli da Costa moved into video production and post-production 16 years ago, filming, editing and creating motion graphics for film, TV and online under his company, Fraktiv. In 2011, Oli co-founded geebeebee media, producing and filming content for Pinkbike, Crankworx and leading bike brands. Oli also advises international broadcasters on production equipment, editing techniques and workflow. Industry affiliations: Adobe Community Professional, Sony Independent Certified Expert
---
MENTIONS:
@geebeebee
---