AIGLE, Switzerland (
transcendmagazine
) -- Rumours are lighting up email boxes everywhere this morning that the alternative DH1 race circuit proposed by Freecaster owner Raymond Dulieu is likely cancelled. This coincides with word coming out of our european sources that Redbull Media House will be taking over direction and live broadcasts of all MTB world cup events. Smaragd will reportedly still be doing the actual production work as in years past.
Dulieu recently gave an interview to french magazine Velovert, and stated that if Redbull were to take over the broadcasts, he would not want, or have the ability, to compete.
As of this time we haven't been able to get in touch with representatives of any of the parties involved. DH1 has been pushing for venues and sponsors to jump on board up until just a few days ago via social media, so the moves does come as a surprise if it is the case.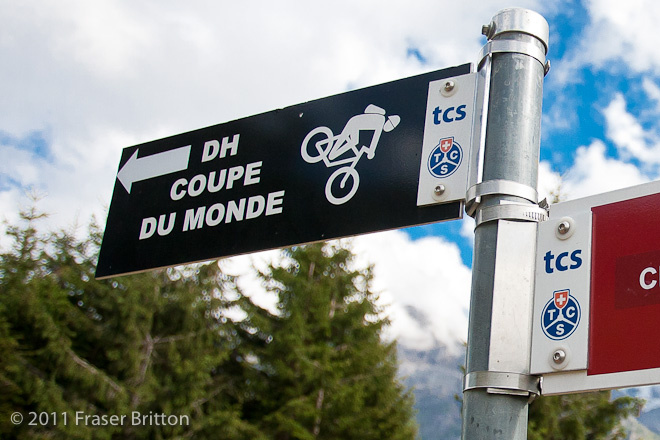 UPDATE
: Raymond Dulieu of Freecaster has had this to say:
| | |
| --- | --- |
| | If it is confirmed that red bull will now finance and produce a full HD coverage of the UCI world cup I'll have to consider wether we haven't then ultimately achieved our goal of secure excellent coverage for DH MTB and DH1 might then have served its purpose. In any case for red bull to consider MTB is greatly do to Freecaster fantastic work to put it back in the public eye. |
---
Pinkbike's Take:
When Redbull do something, they do it right. We're willing to bet that we'll see free online coverage next year, keeping smiles on the faces of many diehard race fans who stay up late into the night to see all of the action. Expect quite a few HD cameras, as well as a good chance of Rob Warner to staying put with a mic in hand, given his ties to Redbull. While the DH1 series sounded promising in many ways, and we're sad to see it not come to fruition, many teams will exhale a sigh of relief at the thought of not having to attend a competing race series.