gcm1403
Member since Oct 3, 2014

Male / 56
Prestwick , Scotland
Block user
Recent

Aug 28, 2021 at 9:08
Aug 28, 2021

Selling
Aug 28, 2021 at 9:06
Aug 28, 2021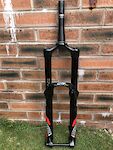 $300 GBP
Rockshox Lyrik RCT3 2017, 180mm travel. 27.5 wheel NON-Boost, 15x100 TA. Upgraded with the awesome Luftkappe air shaft, for buttery smooth small bump compliance and better mid support. As well as Luftkappe, the upgraded Charger 2.1 Damper has also been fitted. Has 1 small mark on the top of one stanchion. It's been smoothed out so is not causing any issue with operation or wiper seals. Been serviced regularly. Post at cost.

Dec 9, 2020 at 11:50
Dec 9, 2020

Selling
Dec 9, 2020 at 11:40
Dec 9, 2020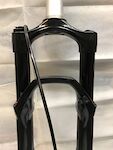 $280 GBP
These have been removed from a brand new 2021 Model bike after 30 miles use. Genuine 'As new' condition. 2021 Rockshox Reba RL A9, 110m travel, 15 X 110 TA. Steerer length 175mm. All details in attached picture from Rochshox site verifying serial number. \Willing to post at cost.

Nov 30, 2020 at 12:11
Nov 30, 2020

Selling
Nov 30, 2020 at 12:10
Nov 30, 2020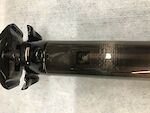 $50 GBP
Carbon , 31.6 X 400mm. Taken off a brand new bike. Never used. 2-bolt micro-adjust head mechanism offers 15 degrees of adjustment;OCLV carbon fibre shaft;Forged 6061-T6 alloy head with OCLV carbon fibre top and bottom clamps;Unique clamp shape allows for easy saddle changes;Compatible with standard and oversized carbon saddle rails;Suitable for road or mountain use; £90 online

Selling
Nov 30, 2020 at 12:08
Nov 30, 2020

Oct 11, 2020 at 13:19
Oct 11, 2020

Selling
Oct 11, 2020 at 13:19
Oct 11, 2020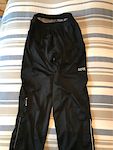 $70 GBP
Size Large - Gore Bike Wear C3 Goretex Active Waterproof trousers. These are the best you can buy. Online they're £140!! Perfect condition, and genuinely like new as you can see in the pictures. Just a little too big for me, both in waist and leg. I bought them online as I could only get large at the time, but I know how good Gore Bike stuff is and I buy their stuff if I can afford it. I now got hold of a pair in Medium so don't need these. It's getting wet, sloppy and cold out there!! You know how much sense proper waterproof and breathable trousers make.

Sep 25, 2020 at 2:18
Sep 25, 2020
Load more...