Back in October myself and four riders said goodbye to the UK's wet and depressing weather by hopping on a short flight to Malaga in order to check out some of the Spanish Rivera's famed downhill tracks whilst staying with the new mountain bike holiday company, RoostDH.
What we received in terms of riding and hospitality exceeded all our expectations and this was only possible thanks to Ben and Mal of RoostDH, if you're looking to ride some world class trails with full uplift facilities whilst enjoying the spoils of staying in a luxurious villa kitted out with hot tubs and a pro bike workshop manned by Ben and Mal themselves who are trained SRAM technicians.. then look no further!
Here's the first in a 4-part series displaying the riding talents of Sam Dale, Dan Stanbridge, Glyn O'Brien... to kick us off, here's Ben Reid!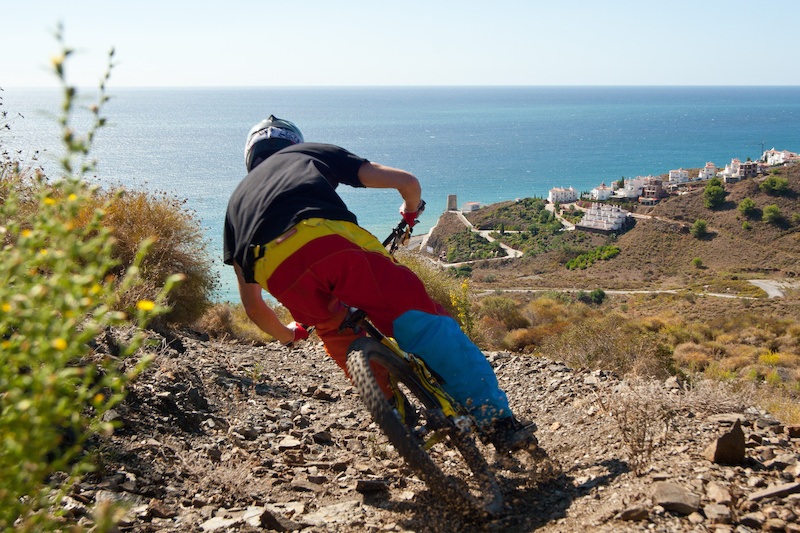 I forgot to mention you can ride to the beach...