global747
Member since Jul 14, 2008

Online
Male / 27
Santa Clara , California
Block user
Recent

Selling
May 13, 2020 at 8:46
May 13, 2020
$2700 USD
Hey there! I'm looking to sell my 2019 Transition Sentinel Alloy GX build. It's in great condition overall, has some brand new, never ridden parts on it, and has been maintained consistently since I originally purchased it from Transition last spring. I'd say this bike is a solid 8/10 in terms of condition. Unfortunately, it hasn't gotten nearly as much ride time as I would have liked, but I guess that works out for you. I covered the frame with protective vinyl when I originally built the bike, so it's been well protected from scuffs and scratches from the start. Peel it off and you have yourself a fresh frame. There are some minor cosmetic scuffs on the rest of the frame and components that I've tried to highlight in photos but overall, the frame is in great shape, so are the components. As of recent service, I gave the brakes a bleed and swapped out the pads in January, they've been perfect since. I also serviced the fork lowers and DPX2 air can in February. Honestly haven't gotten much ride time since. Other than that, I've just done consistent maintenance and kept everything clean/running smoothly since I've owned this bike. I've always been one to really look after my bikes and this Sentinel is no exception. I just installed a brand new ANVL stem, and handlebar as well as an ANVL saddle. All these components haven't been ridden yet. I'll also throw in some Sentinel red touch up paint from Transition. This bike is priced to sell quickly because I know I won't be riding much in the near future, and given the current state of things, I could use the extra money. The photos are current and exactly how the bike will look when you get it. Components / Spec: Frame: 2019 Transition Sentinel - Alloy - XL Shock: Fox DPX2 Performance Elite (.4 volume spacer inside) Fork: Fox 36 Grip 2 Performance Elite (two volume spacers inside) Headset: FSA No.57E Stem: *Brand New* ANVL 40mm stem Handlebars: *Brand New* ANVL alloy handlebar (uncut 800mm) Grips: *Brand New* ODI Elite Flow Grips Saddle: *Brand New* ANVL Forge Cromo Seatpost: Rockshox Reverb Stealth 170mm Seat Collar: Deity Circuit Clamp Brakes: SRAM Code RSC (Still has a fresh Bled, metallic pads have 5-6 rides on them) Rotors: SRAM Centerline (200/200mm) Shifter: SRAM GX Eagle 12-speed Derailleur: SRAM GX Eagle 12-speed 10-50t Cassette: SRAM XG 1275 (10-50t) Chain: Sram X01 12-speed chain (very little chain wear) Chainguide: One-Up top guide Cranks: SRAM Descendent 170mm with a 30t ring (wear on the bottom of the cranks - see pics) Wheelset: Stans Flow S1 Comp (running true & tensioned) Tires: Rear: Minion DHR2 3C 29 x 2.4 EXO / Front: Assegai 3C 29 x 2.5 EXO+ (7/10 condition) Willing to ship but local pick up is preferred. Buyer pays shipping via bikeflights. I prefer to do payment through Zelle, but I can split paypal fees if shipped. For locals, cash only please. I'm happy to answer any questions you have about the bike, feel free to send a message. Cheers!

Selling
Mar 12, 2019 at 15:22
Mar 12, 2019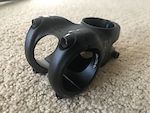 $60 USD
Hi Guys - I'm selling a brand new combo of RF Chester 35mm 780mm wide bars with a 40mm length Aeffect stem. These are brand new (un-scuffed, unmarked & handlebars uncut) coming from a newly acquired bike. Looking to sell both together.. let me know if you have any questions! Local pick up preferred, but willing to split shipping!

Selling
Feb 5, 2019 at 17:51
Feb 5, 2019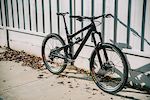 $2400 USD
I'm looking to sell my 2015 Santa Cruz Nomad C, size XL. It's in great condition, has a great custom spec, and it's been well maintained since I've first bought this bike in 2016. I covered the frame with protective vinyl right when I bought the bike, peel it off and you got yourself a frame thats in like-new condition. I also swapped out a bunch of components for some tried-and-true parts that have been flawless since I installed them. Some of those parts include the whole Race Face component set including cranks, bars, and stem. I also had a custom DT Swiss EX471 / Hope Pro 4 wheel-set laced that has been trouble free and has always rolled true and taught. Another huge refresh was the linkage bearings that I had replaced in August. Finally I recently replaced the rear shock with a brand new Monarch Debonair in October and a brand new chain in December. This bike is in great condition and has served me well the few times I've ridden it. I've always treated this bike well and it's definitely treated me well. Below is the part spec for the bike. Frame- 2015 Santa Cruz Nomad C XL size - fresh bearings installed in October Fork- Rockshox Pike RCT3 with a lowers service in November Shock- Rockshox Monarch Debonair - replaced in October, old one had an IFP issue. Brakes- Shimano XT with 203mm Icetech rotors Cockpit- Race Face atlas bar (20mm rise x 760mm length) and 35mm stem, Santa Cruz Palmdale grips. Seatpost/saddle- Rockshox Reverb with WTB volt saddle Cranks- Race Face turbine 32t x 175mm (BB replaced same time as bearings) Drivetrain- SRAM X01 11-speed drivetrain Wheels- Custom DT swiss EX471 with competition spokes laced to Hope Pro 4 rims. Tires- Maxxis minion DHR EXO front and rear (7/10 condition) Like I said, bike is in great shape, has been well loved, and definitely hasn't been ridden enough. Willing to split shipping and Paypal costs. Let me know if you have any questions!

Selling
Feb 5, 2019 at 15:19
Feb 5, 2019

Selling
Jan 1, 2019 at 14:56
Jan 1, 2019

Selling
Jan 1, 2019 at 14:54
Jan 1, 2019

Selling
Dec 30, 2018 at 18:50
Dec 30, 2018

Dec 14, 2018 at 12:05
Dec 14, 2018

Dec 5, 2018 at 9:41
Dec 5, 2018

Jun 4, 2016 at 7:48
Jun 4, 2016
Load more...
Featured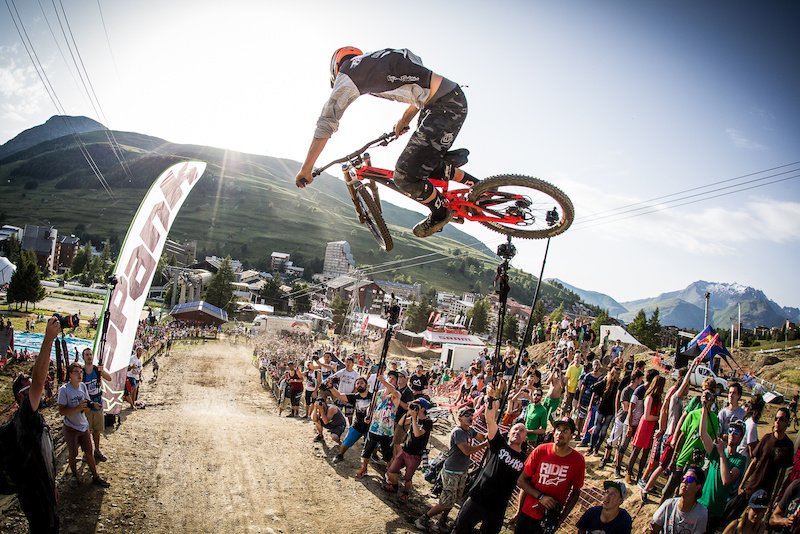 Photo by ltrumpore