hondabw
Member since Nov 14, 2012

Male / 31
Idaho Falls , Idaho
Block user
Recent

May 2, 2022 at 20:36
May 2, 2022

Selling
May 2, 2022 at 20:35
May 2, 2022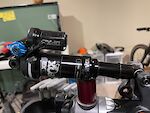 $230 USD
This show has been used infrequently. It is is great condition. Dpx2 performance. Has a strange grind mark on the eyelet (not on the stanchion and does not change performance) it came like that on my new 2021 stumpjumper evo? I have no idea why.You can see it in the picture. Otherwise the shock has low hours and works very well.

Selling
Apr 30, 2022 at 20:28
Apr 30, 2022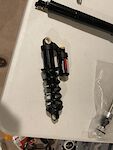 $240 USD
Basically brand new. Rode it once and sold the bike I bought it for. Comes with 300 lb spring.

Apr 21, 2022 at 20:46
Apr 21, 2022

Selling
Apr 21, 2022 at 20:41
Apr 21, 2022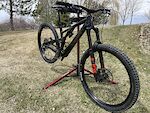 $5200 USD
I built up this s4 s works frame in October of last year, after half a year of riding an s3. I loved the bike so much I bought a slightly bigger frame. I'm 5'10'' and think this s4 feels perfect. It's only been on a handful of rides. It was ride wrapped before the bike was built up. The bike is perfect under and on top of the ride wrap. I decided to go for a two bike system otherwise, I'd stick with this bike all this year. I've long been in search of the perfect one bike system and this is the best I've found. Before selling it I took off all of my special parts on it and built it with all new parts. New factory dpx2. New gx drivetrain (the derailleur has been used on a couple rides but is still pretty new), New specialized wheel set. Left my oneup 180mm dropper and excellent loam lever on it. New code rs brakes and rotors. Fox 36 performance. Obviously comes with different head angle cups, and swat box bags. You will feel like you bought a new bike with this one. This bike hasn't even been registered for its warranty. So the buyers warranty is yours. This bike is honestly so so good. It's up for you to enjoy.

Apr 4, 2022 at 11:57
Apr 4, 2022

Selling
Apr 4, 2022 at 11:57
Apr 4, 2022
$45 USD
Mullet link for 2021 and 2022 evo. Used once then sold my evo. 45 shipped

Selling
Apr 4, 2022 at 11:54
Apr 4, 2022

Mar 26, 2022 at 22:15
Mar 26, 2022

Selling
Mar 26, 2022 at 22:13
Mar 26, 2022
$450 USD
Shock has maybe 10 hours on it if I'm counting every time I sat on the bike in my living room. 230x65 sizing. I just want something a little more simple. The shock Feels amazing.
Load more...