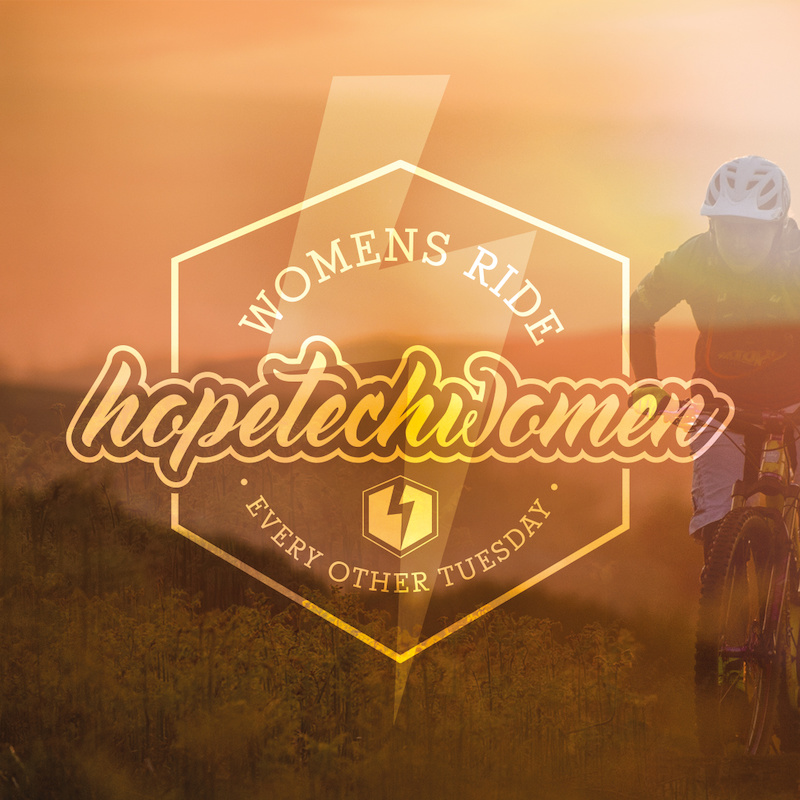 Here at Hope we believe there should be a lot more women on two wheels than there currently are. The female riding movement is growing but we'd like it to grow faster! That's why we're organizing a fortnightly Tuesday women's night ride in North West England. We'd like to encourage women to meet other female riders. It can often be a struggle for female riders to find a riding partner or group who aren't guys. Aside from the social aspect, riding with other girls can be inspiring and confidence boosting. The rides will be a ride, not a training session, not a race, just a good old social ride with a good chance of a brew and cake afterwards!
The Tuesday night rides will take place every other Tuesday, with the first few rides will take place at
Gisburn Forest Trail Centre
. The first ride will be on 5th April, 6.15pm meet at Gisburn. After a couple of rides, we'll look to mix up the rides with a 'natural' ride every couple of weeks in different locations and in future, we'll be looking to extend the rides around the UK.
Hope's Brand Manager, Rachael Walker will be on hand to lead the ride and offer a few tips along the way. To offer an extra incentive we will have a number of bikes with full Hope spec that can be borrowed for the rides, all you need to do is email demo@hopetech.com to reserve a bike. Bikes available are:
Juliana Furtado – Small
Juliana Roubion – Small, Medium
Santa Cruz Bronson – Small, Medium, Large
Orange Four- Small, Medium, Large
Specialized Stumpjumper – Medium, Large
Pace Hardtail - Medium
The rides are completely free, booking isn't essential but it would be handy to know numbers for cake purchasing requirements! Please email demo@hopetech.com if you would like to come join us for a ride!
#hopetechwomen
---
MENTIONS:
@hopetech
---