hunkyG
Member since Oct 21, 2019

Male / 22
Midway , Utah
Summit Bike Club owner/manager
Block user
Recent

Apr 23, 2021 at 7:48
Apr 23, 2021

Apr 19, 2021 at 17:23
Apr 19, 2021

Apr 15, 2021 at 13:51
Apr 15, 2021

Selling
Apr 15, 2021 at 12:41
Apr 15, 2021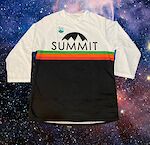 $75 USD
Brand new enduro kit for Summit Bike Club made by Sommet Apparel. Super nice design and awesome lightweight texture. Never been worn.

Selling
Apr 15, 2021 at 12:23
Apr 15, 2021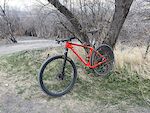 $3100 USD
Excellent condition 2020 Cannondale FS-i, Hi-Mod frame. This bike is really fast and the lefty fork is phenomenal. Climbs like no other bike I've ever ridden, and the aggressive geometry plus the smooth Lefty fork makes it super fast on the downhills. Parts spec is all carbon parts, Reynolds carbon rear wheel and HollowGram carbon front wheel, X01 Eagle shifting and XTR race brakes. Lefty Ocho fork. Fork was serviced about a year ago but hasn't seen more than 200 miles, and I will have it serviced when it's sold. I will also service the drivetrain when it's sold as well. I'm not super comfortable shipping the bike, but I will if I feel like I can trust you. I prefer PB messages over calls and texts. I would also trade for a full suspension medium bike of similar build.

Apr 12, 2021 at 10:43
Apr 12, 2021

Selling
Apr 12, 2021 at 10:39
Apr 12, 2021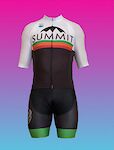 $145 USD
This is a new and never worn kit for this season. The factory had a misprint on the name so we're selling it. Original price was $200. It needs to sell fast. Definitely one of the highest quality and comfortable kits I've personally ever worn (haven't worn this one, but others in the batch it came in) I also have an indefinite number of kits that don't have names on the collar for $165

Selling
Apr 12, 2021 at 10:23
Apr 12, 2021

Mar 29, 2021 at 19:42
Mar 29, 2021

Mar 29, 2021 at 11:39
Mar 29, 2021
Load more...