jacob0515
Member since Nov 9, 2009

Male / 29
Edmonton , Alberta
Block user
Recent

Selling
Jul 24, 2020 at 20:41
Jul 24, 2020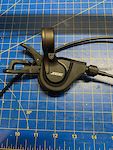 $30 CAD
Zee 10 speed shifter. Used but in excellent condition

Selling
Jul 24, 2020 at 20:21
Jul 24, 2020
$50 CAD
10 speed, SGS cage.

Selling
Jul 24, 2020 at 20:15
Jul 24, 2020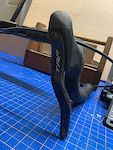 $75 CAD
Carbon levers, hoods still in decent shape

Selling
Jul 24, 2020 at 20:10
Jul 24, 2020
$60 CAD
16 degree flared drop bars, 44cm width Currently set up as shown, with TRP RRL Carbon brake levers and Lizard Skins bar wraps. Will sell whole thing for $125.

Selling
Jul 24, 2020 at 20:04
Jul 24, 2020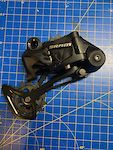 $220 CAD
Take off groupset, used for 3 short rides, never outside of Edmonton. Will include shifter, derailleur, cassette and chain for this price.

Selling
Jul 21, 2020 at 17:31
Jul 21, 2020

Selling
May 14, 2019 at 17:08
May 14, 2019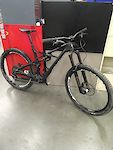 $4200 CAD
Selling my Specialized Enduro, in excellent condition, very well maintained. A few scratches on the handlebar but purely cosmetic, no scratches on frame. Stock except for 170mm OneUp dropper and Specialized Phenom saddle. Has the Ohlins fork that was affected by the recall, but was sent away for a full service of the air side and damper, along with the EVO upgrade kit installed. Shock air can freshly serviced, along with check of all pivot bearings.

Selling
May 20, 2018 at 23:53
May 20, 2018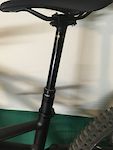 $199 CAD
Currently installed on my size L Specialized Enduro, hose is pre cut to fit with a small amount extra. Works perfectly fine, just looking to put a longer dropper on.

Selling
Nov 29, 2017 at 17:31
Nov 29, 2017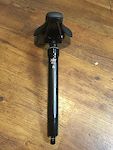 $250 CAD
Take off from my 2018 Specialized Enduro. 30.9mm, 125mm drop. Never installed, post hasn't even been extended yet.

Selling
Sep 20, 2017 at 11:23
Sep 20, 2017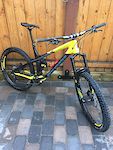 $4200 CAD
Mostly original spec- http://www.bikes.com/en/bikes/slayer/2017 Currently have a Raceface SixC Carbon bar on it, cut to 780mm, with Ergon GE1 grips. Frame fully wrapped in Invisiframe, self healing clear vinyl. Bike has been well maintained, mechanically very sound I will also include a spare rear triangle for the bike, these were replaced as part of a warranty issue, nothing wrong with the old ones though. This bike was awesome, no need for a DH bike at the bike park, yet still pedals well, and is fun to ride on cross country trails.
Load more...