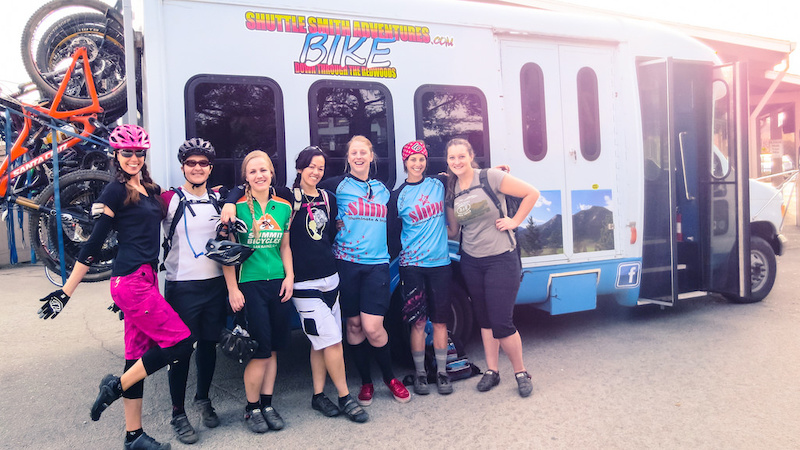 Shine Riders Company's Inaugural Enduro Ride at the Soquel Demonstration Forest (SDF) was this past Sunday. I put together the ride with my partners, Lindsay Beth Currier (LBC) of Shine Riders Co and Dave Smith of Shuttle Smith Adventures. It was a ladies'-only ride and it sold out quickly - as there were only 8 seats available. The Shine Rider Company's mission statement is to: "
illuminate and inspire female mountain bikers, create opportunities in the bike industry for them, and to connect members with others in the ever-growing Women's Freeride Movement. Whether you are a racer, freerider, coach, photographer, writer, film-maker, weekend warrior, newbie, or just checkin' out nature, Shine Riders resonates with your luminescence.
" We loaded up our bikes at the entrance to Nisene Marks and shuttled up to the Buzzard's Lagoon turn-off. There we rode the two miles up to the Ridge Trail Trailhead at the top of Santa Rosalitas Mountain - elevation 2000'. The ride consisted of intermediate to advanced riders. Most of the women, like Inga Beck and Diana Bauer, drove from the East Bay. Diana had never ridden SDF and said, "
It's so beautiful out here - I love it!
"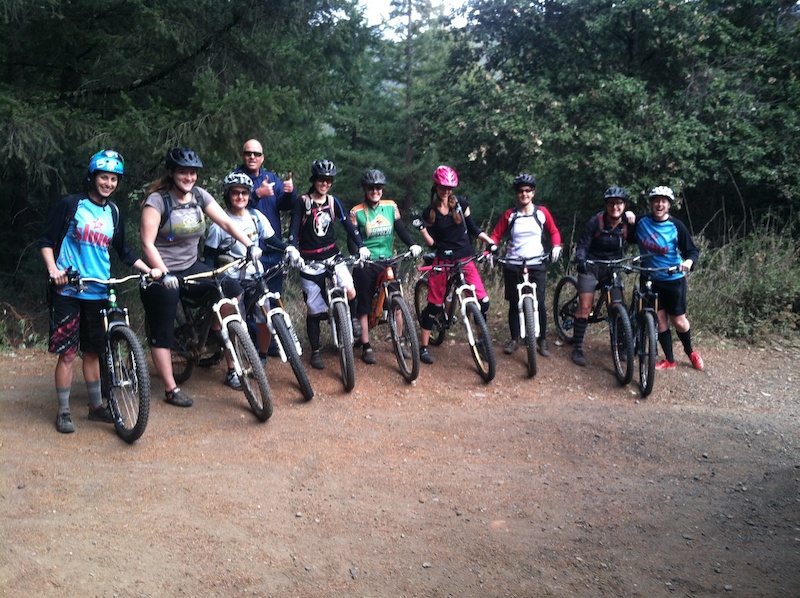 The estrogen chain dropped in from the Ridge Trail Trailhead. After a quick discussion at the trailhead of the trail system, we decided that Inga would plow ahead with some of the ladies to do two laps while LBC and I led the rest of the ladies down Saw Pit. Saw Pit is rutted with breaking bumps from the Santa Cruz Super Enduro, and things were a bit dusty, but it was fun. Having ridden here for over 10 years, I love this forest of redwood, madrone and oak, even in dry conditions. But, this ride was special, as I'd never ridden with this many ladies out here before. And they all wanted to shred! LBC was able to break down how to ride the features in easily-to-understand terms and it was a blast improving with the group. When all was said and done, we knocked out most of the features on Saw Pit and rode a little over 26 miles. I look forward to next time, and I hope to see you then!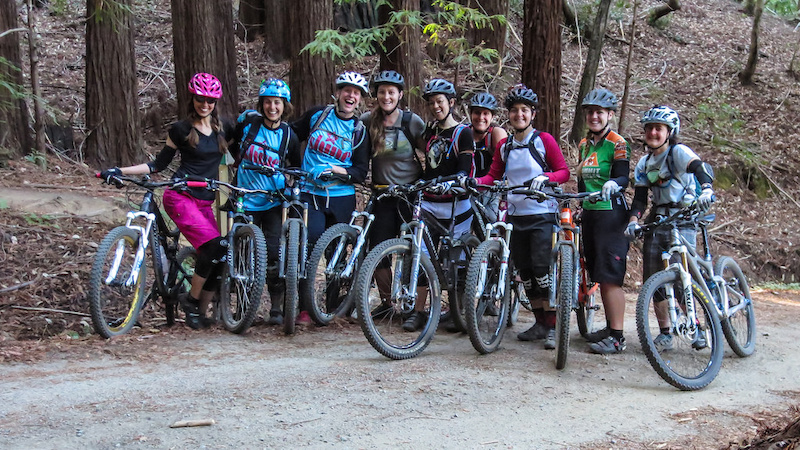 Joh Rathbun is a freelance writer, and columnist for
shineriders.com
. To stay up to date on West Coast events, like
her page
, or contact her at
johrathbun.wix.com/freelancewriter
.