Just wanted to share some good news regaridng Bike thefts and offer some tips on how to get a stolen bike back!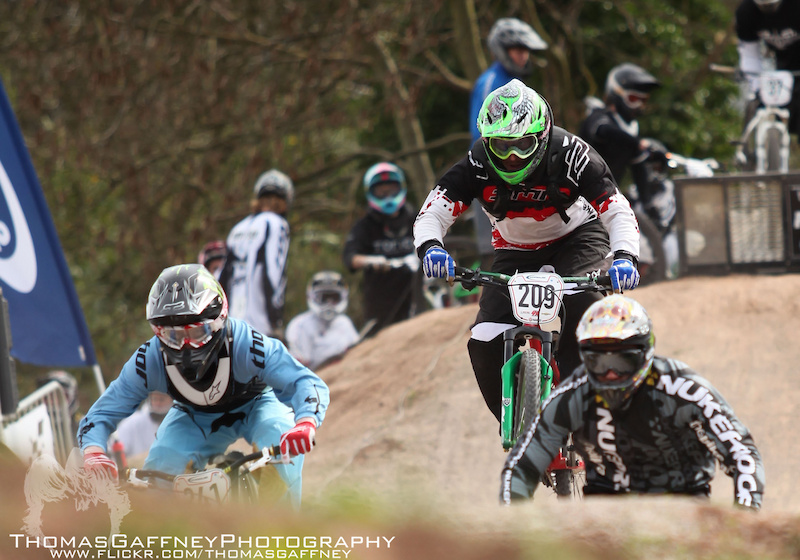 <Deleted photo>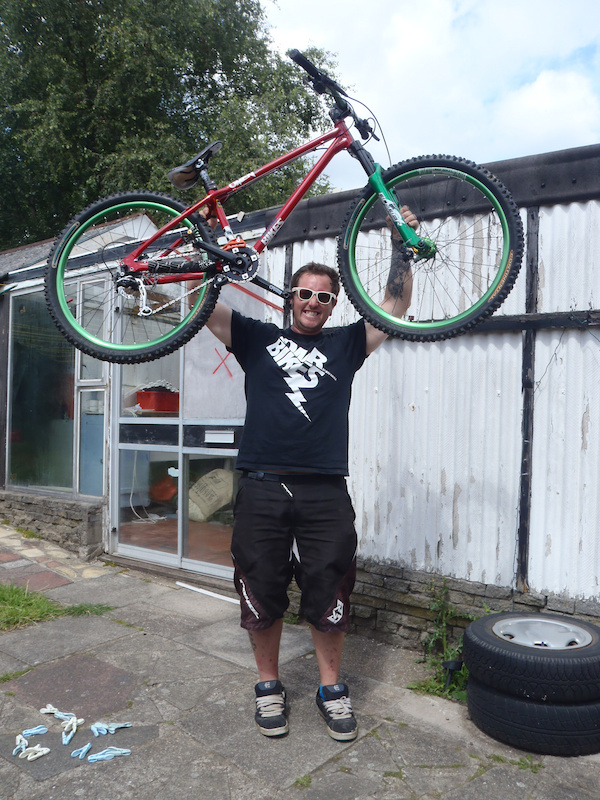 On MAY 13th - my sons 3rd Birthday, I woke up that morning to find my Van had been raided between 11pm and 6am and the thieves had got away with over £7,500 pounds worth of bikes and gear including my wallet, and photos / Video footage of my son and family.
The thieves came very prepared and cut over 3 locks and drilled out my Ever since this day I have felt awful for letting my sponsors gear and familys possesion be stolen - I know I couldnt have done anything more to get it back - however I felt I had jeperdised my Teams sponsorship with DMR and damaged other relationships with sponsors whilst explaining the insurance company we had - would not pay out for the Bike items, Bike gear and would only financially replace the Camera equipment we had in the van. Make sure if you dont have specific bike theft insurance that your Insurance company will cover any bikes or equipment over the value of £250 - if not you get £0!!
Since the theft I have spent around 2 hrs every few days checking ebay, gumtree, pinkbike and other forums searching for a sign for my gear to appear... and it did! If anyone whoreads this has been robbed, you will also understand the elements of invasion of privacy I have felt and the paranoia which has set in at my home now when any noise at night disturbs you. Luckily I move soon and can start fresh without these thoughts any longer!
So yesterday at 8.55am I was checking as per usual on ebay for any DMR parts and Omen frames - and there it was clear as day in the photograph. So many features of my DMR Omen make it unique, something which meant so much to me when our team collected our race bikes for 2011 from the factory in April this year - so finding it and identifying was easy and gathering evidence - well I can thank Chris Ratford, Dave Franciosy and Dom John for all having excellent quality pictures from the NPS 4X at Lemington early this year to give the police not just rad photos of me racing,but also some very hard evidence that this bike was actually mine and there is no other like it!
In under 24 hours the Police and I worked together to locate the bike and seize it - Unfortunatly a very honest Lad called John Corkill had swapped his Norco DH bike for my DMR with a lad called MadMarvi off of pinkbike - he has worked with the police and gave the bike to them immediatly when he discovered it was stolen from my phone calls yesterday.
I had the sheer joy of heading upto Skelmersdale Police Station this morning and collecting my bike back from the PC assigned to the case - I gave him a massive thank you and drove home this morning.I have never driven my car before on the M6 with such a large smile on my face! Thanks to all my friends, family and sponsors for being so understanding and Rad with me during the whole process!
Tips on getting it back or preventing!
1 - Gather as much hard evidence the bike is yours - Photos, warranty docs, reciepts etc
2 - Make sure your bike has a marking or serial number which prooves that exact bike is yours
3 - Check ebay and other sites for it - search for parts too - they get broken to sell down quick!
4 - Dont let the police do the work - get digging!
5 - Keep calling the police branch / site the theft was reported too and check on the crimes log - whats been done next etc
6 - Dont give up! EVER!