4 Months ago my son got his 23 month old hands on a Weeride Balance Bike - the video and pictures will hopefully show you how far he has progressed on it since his last video on here.
Read on
,
Here was the footage from 4 months ago...
And here is the footage from
now....
---
It's been just amazing watching him progress on his balance bike. At first and for quite some time we would just play on it in the garden and just use it as an extra playtime toy, but now - it's a key to the outside world and a whole host of mini adventures await him.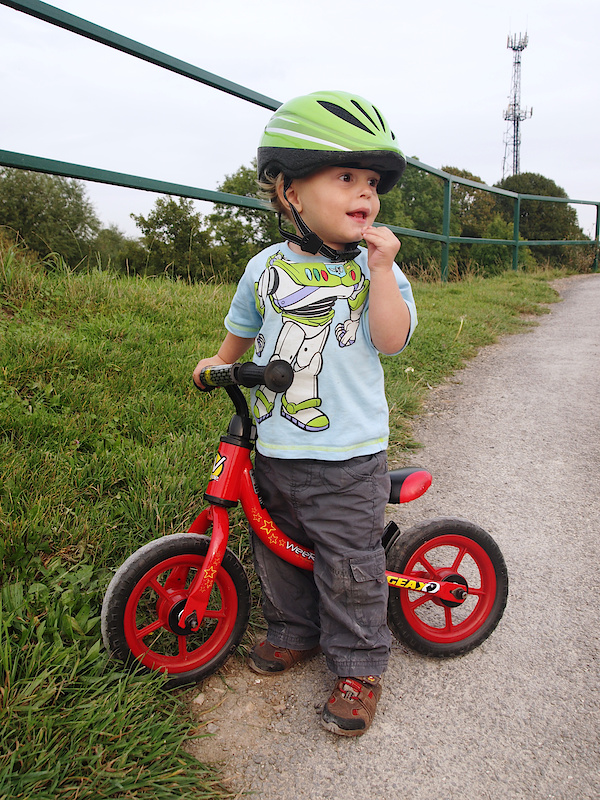 Posing...me? I think so!
Most days now involve Elijah telling us "Elijah Bike" meaning it's time to go and get the bike out and head out on it. From hitting the skate park, 2 - 4 mile XC rides, pump tracks, BMX tracks to cruising to his mate's house round the corner - this bike really goes everywhere with us - you may have even seen him at the last round of NPS 4X at Chicksands having a go down the dual slalom course! - He is nuts on this thing!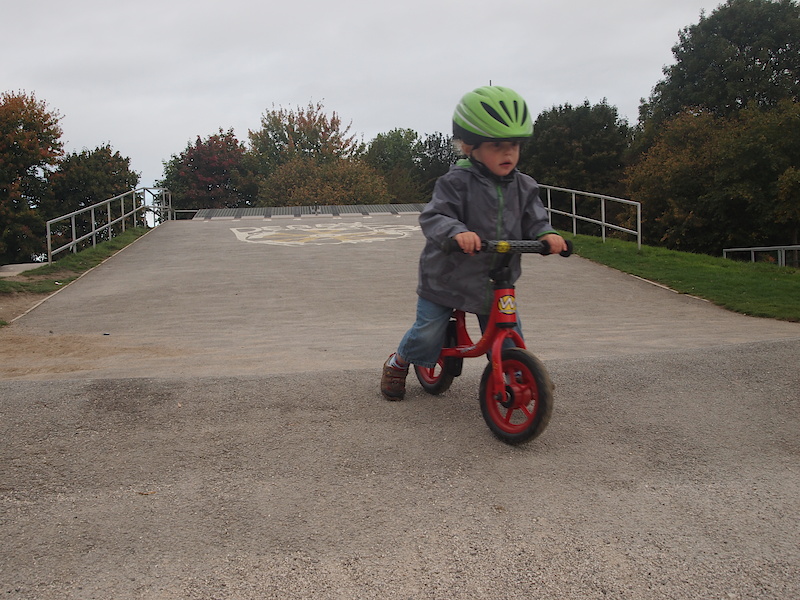 Elijah attacking the first straight at Alvo
As a guy who is bike mad it really does make me so happy and proud to be able to go out for bike rides with my son at his own request - this bike has brought us many good times already - I cant wait for the next chapter of this project!
The bike is a Weeride Balance Bike - recommended for 3 years and up - however it all depends on your individual child's ability and stability. Available from
www.seatsforkids.com
for £45 delivered in the UK!