Back in May I was in Barcelona for a study abroad program. This was my second time visiting the city. Although I didn't get to ride as much as I intended due to school commitments, I made a deliberate effort to take in as much as possible this time around. With this video I wanted to capture not only some great travel memories, but also the vibes of the city. I'm a huge fan of live music and Barcelona is rich with street performers. The entirety of the video features street music I filmed when out riding or touring the city with friends. I also spent a great deal of time collecting B-Roll footage. I would often carry a camera in my pocket when wandering around or even commuting to school. As blown out as Barcelona may seem in the BMX world, it truly is a remarkable place; It's a place filled with a vibrant outdoor culture, weird characters, and of course plenty of spots. I hope this video portrays some of the city's nuances and perhaps inspires a few more people to experience it for themselves.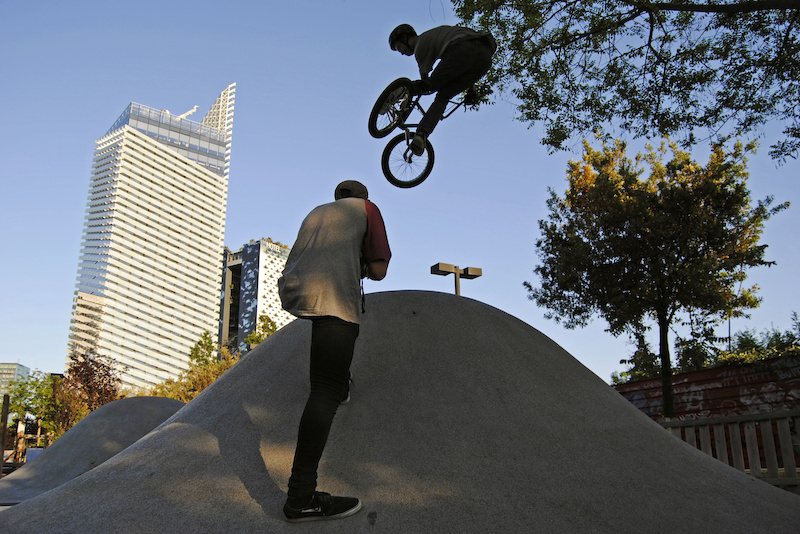 Evening clips and moto whips.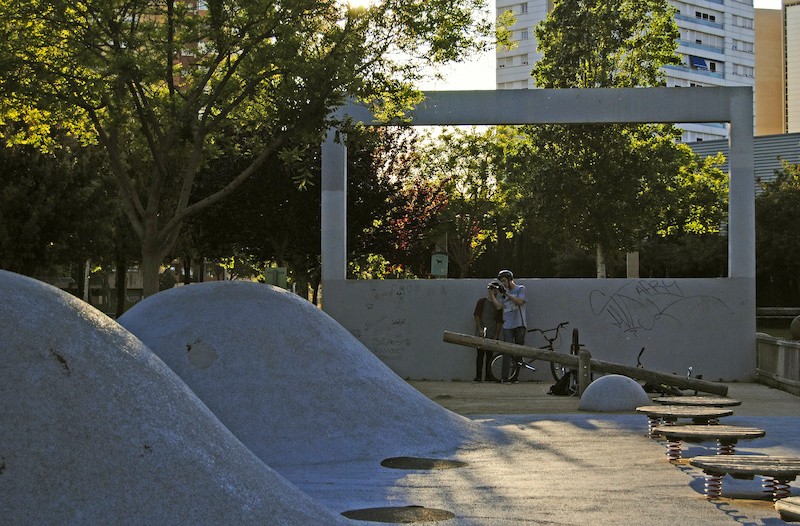 Golden hour is the best time of the day no matter where you are in the world.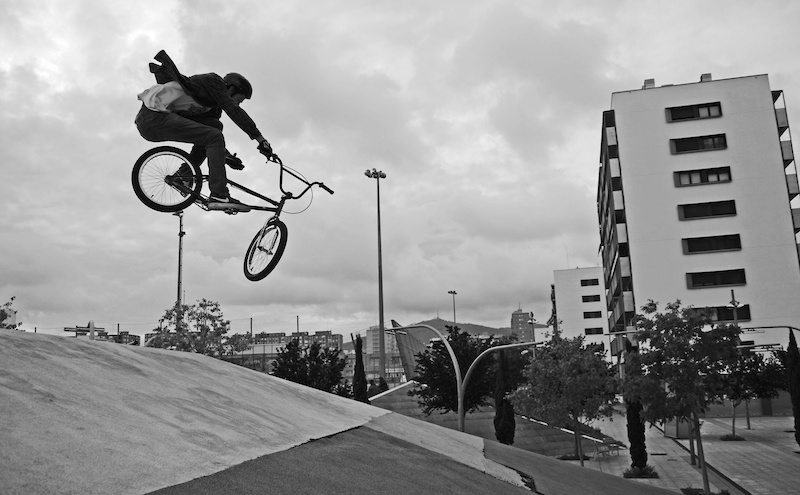 This spot is a perfect example of that puzzled look you get on your face while riding around Barcelona. There's a constant sense of bewilderment coming across ridiculous spots like this A-frame bank. This thing is probably about 3 stories tall and is in a random residential area. In order to jump it you have to pedal from about a block away, max out your gearing,
hit the bottom of the bank, and then take another couple pedal strokes on the way up
. I've never pedaled so fast at a street spot in my life. Why urban planners, architects, or engineers build this stuff will always perplex me. It serves no purpose, looks out of place, and is just plain weird.
But weird is good. We like weird.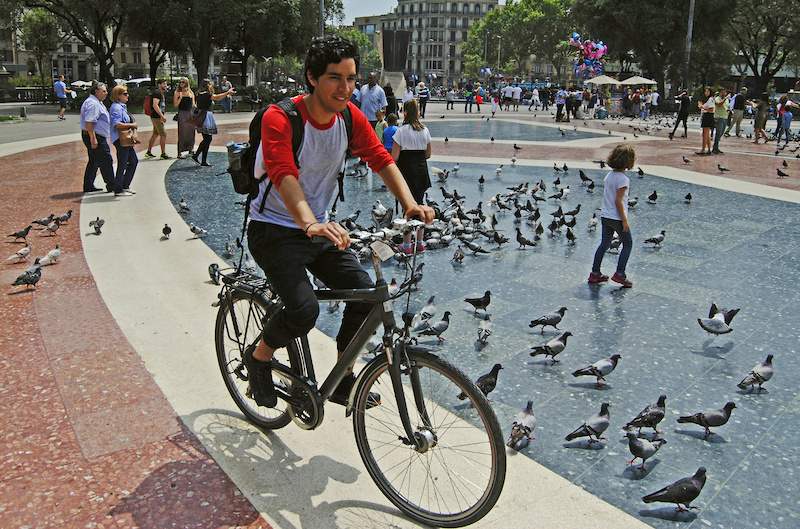 Barcelona: The City of Pigeons.
This particular plaza
was close to the University I attended. We'd pass through it twice a day and occasionally chase the pigeons around. I was riding there by myself one day and had my GoPro in hand to film the birds flying away. Some of the birds are slower than others to move out of the way. One of them didn't move at all and I unfortunately ran it over. Some of the people in the plaza saw what happened and gasped in disbelief. They stared at me as awkwardly pedaled away. I'm not sure if the pigeon lived or not. I didn't stick around long enough to see. I told my Spanish friends the story and suddenly their favorite English nickname to call me was "Killer."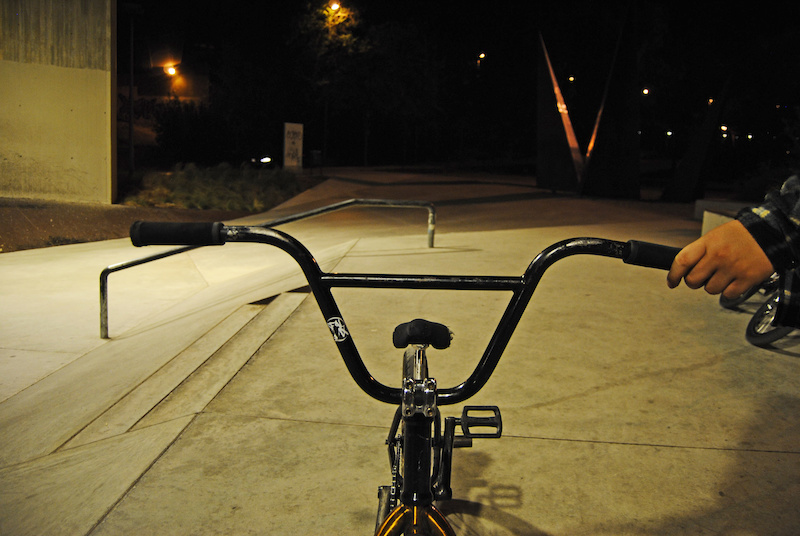 Brayan is rather skillful at breaking and/or bending bike parts.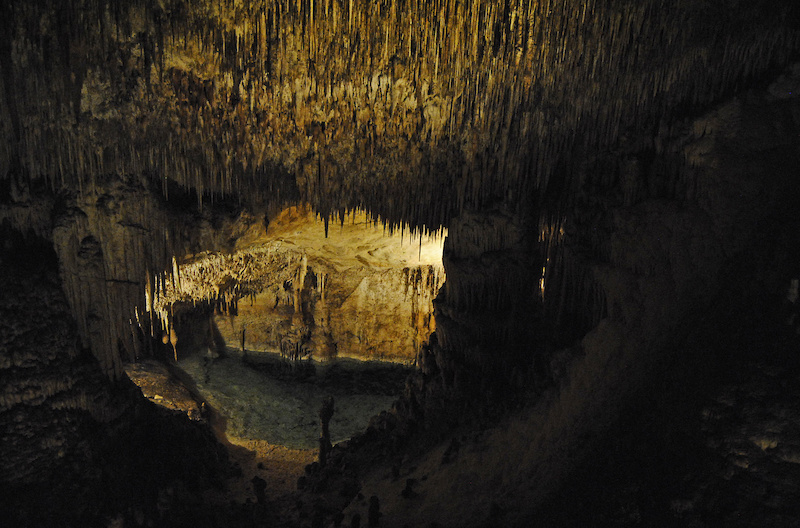 Cave exploration
from a weekend trip to Mallorca.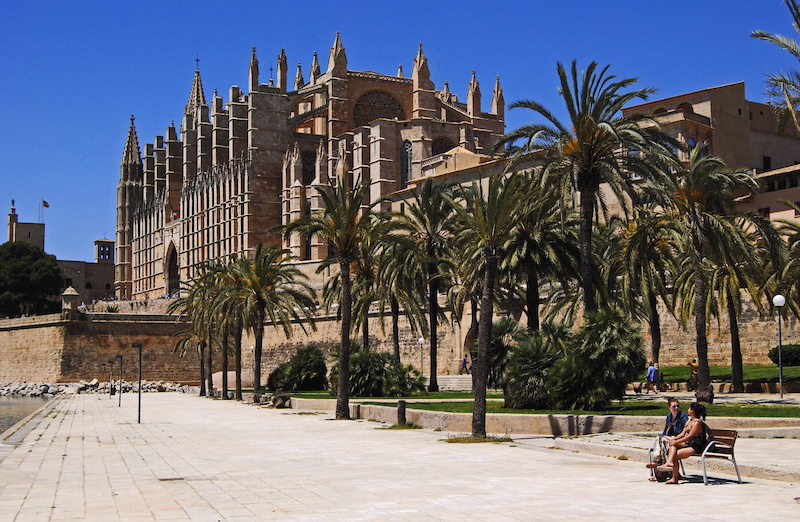 This is
Spanish architecture at its finest
in Mallorca's capital, Palma.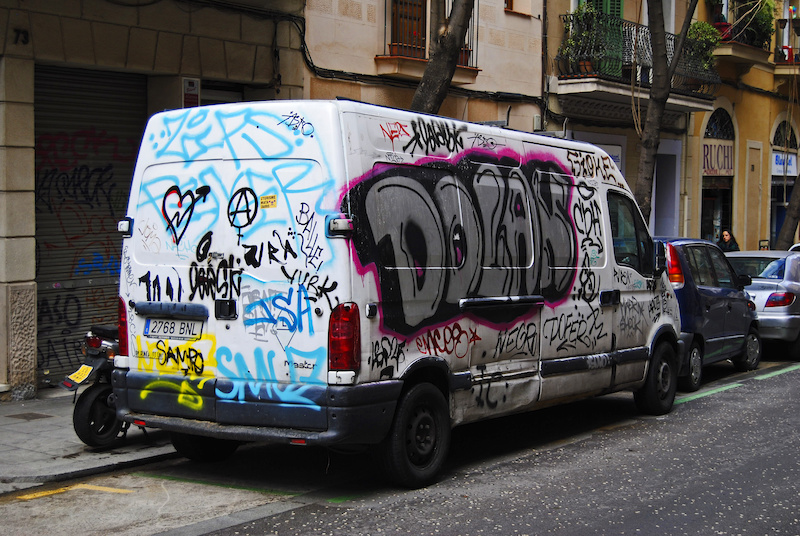 Along with street music, I'm also a big fan of street art and graffiti. There was plenty of it to see in Barcelona, unfortunately sometimes at the expense of local van drivers.
Montjuïc Castle
, a military fortress dating back to 1640.
Gaudí
is my homeboy.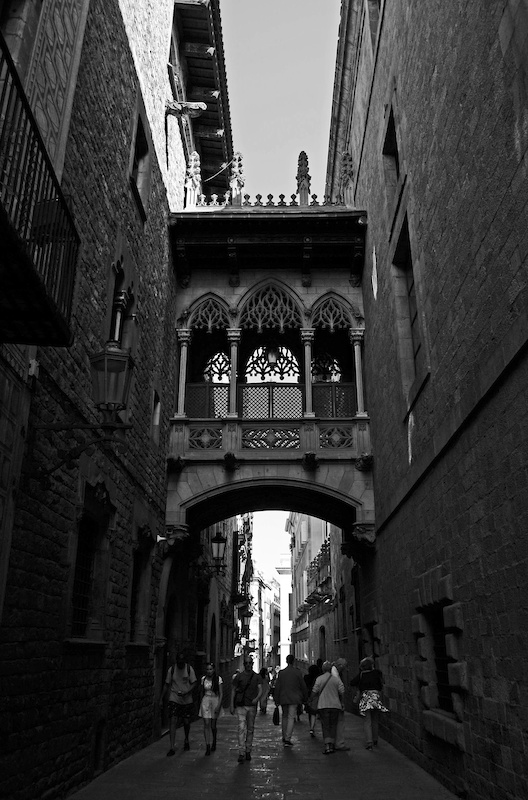 You can see why it's so mesmerizing pedaling around this city....
Here's a token beach shot with the famous W Hotel in the background. And no, I didn't
ball out
and stay a night there.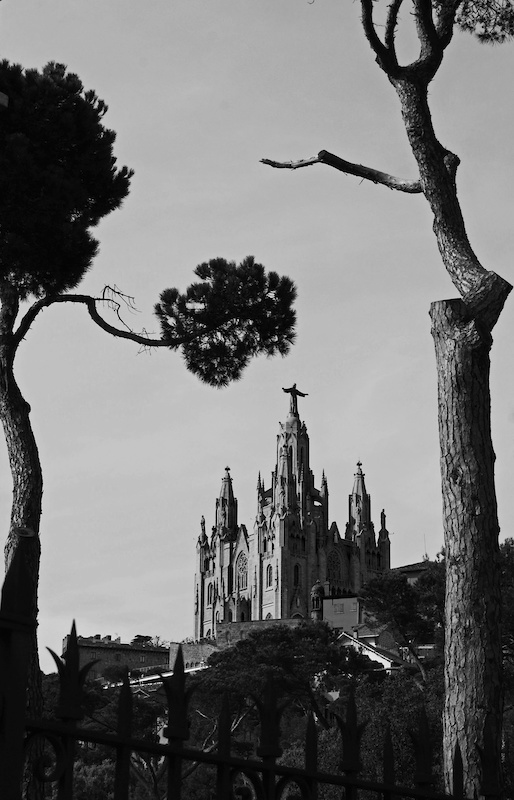 This is
Temple Expiatori del Sagrat Cor
which overlooks Barcelona atop
Mount Tibidabo
. My friend and I decided to hike up there one day. It was a long climb and we had a late start so we arrived at the church around 5:50 PM. We realized it was closing in 10 minutes so we bought tickets and rushed to the top. There were only a few people up there so we pretty much had it to ourselves. The view was absolutely spectacular.
On one side was the entire city of Barcelona
and on the other was the
Catalan Coastal Mountain Range
. I snapped as many photos as I could and at 6:00 PM we headed back down.
The following evening after my hike up Mount Tibidabo, my friends wanted to ride a new skatepark in a town near the airport. We pedaled all of the way out there and arrived to a park that was infested with scooter kids. After 45 minutes of getting snaked we left to get something to eat at a supermarket. My friends went inside while I watched the bikes. They came back with a box of donuts, a box of chocolate filled pastries, and two big bags of chips. Apparently that was dinner..... By now it was pretty much dark so we decided to head back to Barcelona. Needless to say, we got lost trying to find our way home. This is a photo of Marc on top of a freeway as we attempted to figure out where to go. By the time I arrived at my residence it was about 3 AM. I slept for a while and then woke up to go to school. There had been a bug going around our residence and after wearing out my body from these back-to-back adventures, it was my turn to get sick. I lost my voice for a week which you can see in the video at 1:41. But the adventures were certainly worth it.....
Like what you see? Check us out at
www.weirdandrevered.com
.
Like
Weird & Revered on Facebook
.
Follow
Weird & Revered on Instagram
: @weirdandrevered.