kevinridesfelt
Member since Sep 16, 2007

Male / 28
San Luis Obispo , California
I like to dirt jump
Block user
Recent

Jun 24, 2022 at 8:22
2 days

Selling
Jun 4, 2022 at 12:33
Jun 4, 2022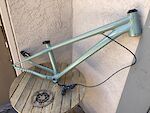 $600 USD
Selling my Commencal Absolut DJ Frame. Size Long (440mm reach). Includes everything pictured. FSA headset (minus the crown race), SRAM Guide RSC Brake, mounting hardware, and 160mm rotor. No scratches, dents, or paint chips besides the rear wheel dropout area. Asking $600, will ship with paypal, buyer pays for shipping. Thanks, Kevin

Selling
May 30, 2022 at 19:47
May 30, 2022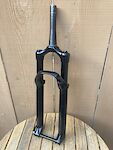 $400 USD
Selling my used Rock Shox Pike DJ. Replace the seals and fluids a couple months ago. Has some minor cosmetic scuffs as shown, but nothing on the stanchions. Fork has 2 air volume spacers installed. 26" Fork, 100mm Travel, 15x100mm Axle, Comes with Cane Creek Crown Race which will work with most all headsets. Steertube is cut to 178mm. Asking $400, will ship with paypal, buyer pays for shipping. Thanks, Kevin

Selling
May 29, 2022 at 14:59
May 29, 2022
$650 USD
Selling a Chromag Stylus frame, size medium. Frame will come with brand new TranzX 150mm Dropper Post (no lever), Cane Creek headset, and brake adapters. Everything pictured. Frame is in good condition, some scratches and rub marks, but no dents or cracks. Only a few tiny cosmetic blemishes. Looks great overall still! Asking $650, willing to Ship within US, buyer pays for shipping, will use Paypal. Thanks, Kevin

Selling
May 29, 2022 at 14:53
May 29, 2022

Selling
Apr 28, 2022 at 14:52
Apr 28, 2022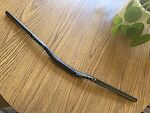 $50 USD
Selling a new condition pair of Deity Blacklabel Bars. Did one ride with them and decided to go back to my higher rise bars. Bars are 800mm wide with 25mm rise. Only blemish is from where the stem attached to the bar as pictured. Ruffed up area is about 5.75cm wide. Asking $50, will ship with paypal, buyer pays for shipping -Kevin

Selling
Feb 25, 2022 at 9:32
Feb 25, 2022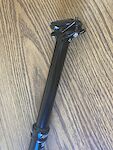 $125 USD
Brand New (take off from new bike) Race Face Aeffect R Dropper 30.9mm - 170mm Drop Remote not included, can provide cable and housing if needed. Asking $125, will ship with paypal, buyer pays for shipping. -Kevin

Feb 15, 2022 at 9:34
Feb 15, 2022
Video: Kyle Jameson is Back & Jammin with a New ACL
My buddy and I first meet KJ back in Aptos at post office years ago. Nicest guy at the jumps truly stoked on everything. Our next trip to Aptos, he meet up with us and shuttled some DH trails and took us to some new jumps we haven't ridden. Definitely a memory I won't forget. Thank you KJ for being awesome!

Selling
Jan 3, 2022 at 19:59
Jan 3, 2022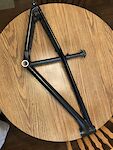 $500 USD
Selling a very good condition Canyon Stitched 360 frame, size large. No dents and very few blemishes, just some paint damage from rear wheel install which in unavoidable. Frame comes with Acros headset, Truvativ railed seatpost, and new pivotal seatpost. Asking $500, Will ship with Paypal, Buyer pays for shipping. Thanks, Kevin

Dec 3, 2021 at 12:04
Dec 3, 2021
Pinkbike Poll: What Do You Perceive to Be the Riskiest Outdoor Sport?
I'd rather jump off a cliff with a parachute than spend every day riding on the highway with distracted drivers. After working at a bike shop for several years, it's amazing how many people have died or been hit my cars in my town alone by drivers. Has my vote for riskiest sport period.
Load more...
Featured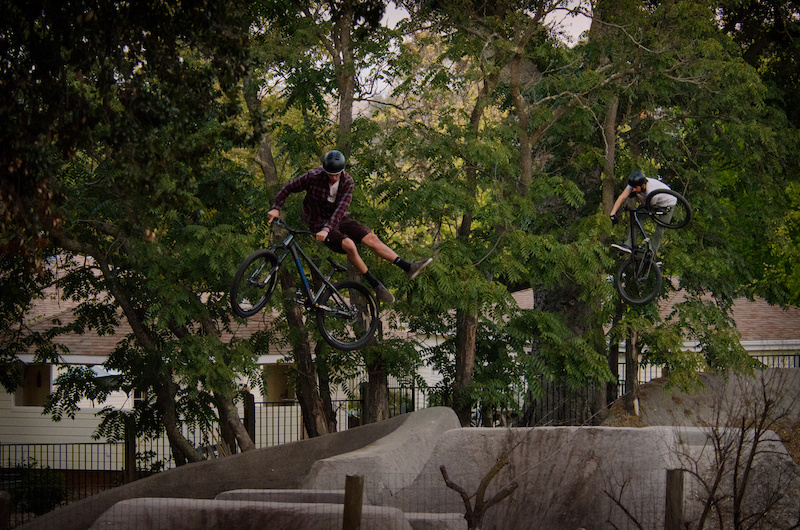 Photo by kevinridesfelt