kfilenda
Member since Mar 31, 2015

Male / 28
Bellingham , Washington
Block user
Recent

Apr 22, 2020 at 9:41
Apr 22, 2020
Now Finished: Ask Us Anything with Giro
Giro's clothes; riding shorts, pants, socks... even... do I dare admit... their chamois... best fit / value / durability I have found. Started with a helmet and figured I would try what else they make. I am taller and prefer more fitted clothes and they have nailed it. Completely unsolicited-solicited response but I think what is special is that it isn't anything THAT special, it is simple and well done. I have tried / had most other major brands over the years and I don't think I would look elsewhere for riding clothes.

Jan 30, 2020 at 11:02
Jan 30, 2020

Apr 8, 2019 at 16:21
Apr 8, 2019
Rachel Atherton Teases the New Atherton Trail Bike
It looks like they are using Hysol EA9466 epoxy. I know that these are heavily used in the composites and aerospace industries. Definitely wondering the same thing, it is one thing to know they are used in other industries but it is another to know how they test / decided what is a good fit.

Jan 30, 2019 at 15:17
Jan 30, 2019

Selling
Jan 30, 2019 at 15:16
Jan 30, 2019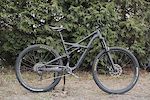 $1650 USD
Selling my 2016 Specialized Enduro Comp 29er size large. It has been well ridden and has had recent maintenance. Has Sram GX 11 Speed drivetrain with 30T OneUp Switch chainring (pictured with Sram 30T). Specialized Roval wheels. Maxxis Minion 2.5 DHF up front and Maxxis Minion 2.4 DHR II in the rear. PROS + Fork serviced November 2018 + Rear shock serviced / rebuilt November 2018 + New Bottom Bracket + New pivot bearings + New shift cable / housing + Cassette has about 1200 miles on it + Chainring has about 400 miles on it + Recently bled brakes (will include the Sram bleed kit) + Sram RSC brakes + Rockshox Pike fork + Rockshox Monarch Debonair w/ bike yoke + New vinyl protection on the down tube (shown with old) CONS - Frame has cosmetic wear - Fork has cosmetic wear (one scratch about 1/2" long on upper part of stanchion) - Seat has a tear (can bring your own if you want!) - Cranks have cosmetic wear I will include the original fox float and mount and a sram bleed kit.

Jan 30, 2018 at 18:33
Jan 30, 2018

Selling
Jan 30, 2018 at 18:23
Jan 30, 2018

Nov 9, 2017 at 10:27
Nov 9, 2017

Selling
Nov 9, 2017 at 10:19
Nov 9, 2017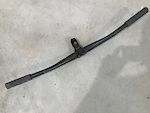 $60 USD
Gently used RaceFace Atlas 800mm 35mm bars with newer ESI Chunky grips. I also have a 65mm / 35mm clamp diameter Raceface Atlas stem that I would bundle for $120 OBO.

Apr 8, 2016 at 16:05
Apr 8, 2016
Trailforks Custom Basemap
Just spent a few weeks biking in California, Washington and British Columbia. This app was beyond incredible. Never let us down once, fun to use and most importantly very accurate/dependable. Thanks.
Load more...