Pinkbike offers video up to 120fps, you don't see this anywhere else on the web
.
As a digital videographer I showcase a lot of my work online, generally through flash video. Almost all the online video websites offer flash video at up to 30fps (frames per second). Now coming from little old New Zealand I use the 25fps standard. But a lot of the High Definition cameras these days can shoot up to 50 or 60fps, including mine. Meaning if you shoot at a high frame rate it gets down converted to 25 or 30fps depending on the site.
Here's a comparison between 50p and 25p video on the web
.
When people hear 50p or 60p they automatically think "slow motion" and generally that is what I would usually use it for. Shooting at double the frame rate will give you a smooth half speed clip.
I just recently decided to shoot an entire video in 50p to test how the high frame rate would look, and how it would come across online.
50p definitely has a very different look to it than 25p and at first look you may think some of the shots are sped up, this is because we are not used to seeing anything higher than 30p on the internet. High frame rates are generally only seen on a TV. For years TV has used an interlaced signal effectively displaying 50 or 60 half frames per second, to our eyes this looks like 50 or 60 whole frames. And with the advent of HD and HDTVs we are seeing higher and higher frame rates.
Check out the comparison for yourself, (with an open mind preferably) and let me know what you think.
:


Here is the original 720p 50fps video

:




And here is the converted 25fps video

:


All props to Pinkbike for offering this service
!
Toby Nowland-Foreman
Lock Stock Media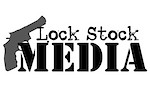 kiwihardtail.pinkbike.com
www.youtube.com/user/LockStockMedia
www.vimeo.com/Toby