Pieter Reichwein and Toby Nowland-Foreman have just dropped a teaser for their latest mountain biking film The South, the DVD will be released in the coming weeks with $2 from every copy being donated to the Christchurch port hills rangers to assist in track maintenance on the remaining open tracks after the recent earthquakes and aftershocks.
The DVD features top level Kiwi riders like Cam Cole and Justin Leov among a cast of young up and coming tallent like Connor Macfarlane. It's an unapologetic and unrelenting insight into some of the sickest New Zealand tracks and trails, without further ado here is the latest trailer:
And just in case you missed it, here's the first teaser for the film for your viewing pleasure.
The DVD also includes Piet and Toby's first full length film Sketchy Lines [2008] and instructional videos by some of the riders. Full Rider List: Conor MacFarlane, Luke McCombie, James Rennie, Jimmy Wilson, Rupert Chapman, Dane Balderstone, Nick McConachie, Nick Sutcliffe and Kelly McGarry
So get out and grab your copy later this month to support the filmakers and Christchurch mountain biking! For more details on the donations or the DVD, including how you can get your hands on a copy, visit the
Spoke Magazine
website.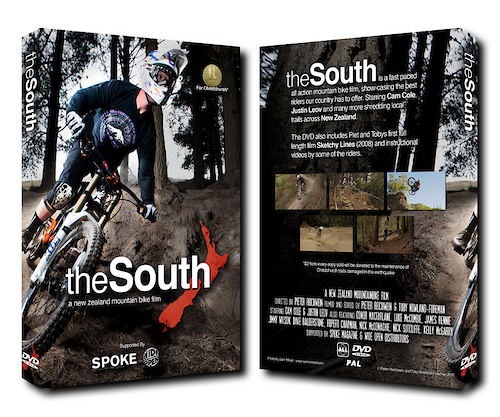 The South DVD