kryten
Member since Nov 14, 2014

Edmonton , Alberta
Block user
Recent

Nov 7, 2023 at 14:01
Nov 7, 2023
First Look: Giant Updates the Entry-Level Full-Suspension Stance
@eh-steve: I don't disagree. Better brakes would be nice, but I would probably start with replacing the resin only rotors with real ones (you woud want them with any brake upgrades, including MT5s anyway) and better pads when the time comes and see how far that gets me. The $600 would, with a little luck and patienice, maybe even get me new brakes and fork especially if we talking brand new take offs. 12 >10 spd was meant to make fun of the reality the they have to spec bottom of the barrel 12 spd drivetrain over half decent 10 speed with effectively the same range just because 12 speed is current and 10 is not. Also there is not a hint of NX, all SX on the 29 1.

Nov 7, 2023 at 12:45
Nov 7, 2023
First Look: Giant Updates the Entry-Level Full-Suspension Stance
Funny the cheaper model feels like a better specced bike and is the one to get for a new rider. Cues is much better than SX (SX even comes with Powerspline BB) I'm gonna assume both forks are a wash and the only other difference is 4 pot MT420 vs 2 pot MT200 Shimano brakes. Save $600 and have a 'better' bike? Spend $600 on a helmet, shoes and/or a Z2/RS Revelation or similar grade fork when needed. But 12spd > 10 spd... Also spec says QR141 so hopefully that is a typo.

Selling
Oct 16, 2023 at 18:45
Oct 16, 2023

Selling
Aug 19, 2023 at 11:43
Aug 19, 2023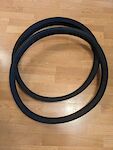 $30 CAD
Pair of ligthly used 27.5 Plus inserts. These are meant for 2.6 - 3" plus tires. Ran them in winter with studded Terrene Cake Eater 2.8" tires. They allowed me to run significantly lower air pressure maximizing traction in the snow. They are basically in brand new condition, no cuts, tears, dents etc. as they were only used for winter river valley riding (not aggressive trail or DH riding) and they don't absorb sealant. Would trade for MTB parts.

Selling
Aug 19, 2023 at 11:40
Aug 19, 2023
$25 CAD
Never opened CushCore tubeless presta valve set. Can be of course used without tire inserts.

Selling
Aug 19, 2023 at 11:35
Aug 19, 2023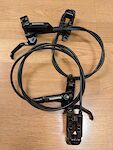 $115 CAD
Used Shimano BL-M506 2 piston brakes with pads. Upgraded to 4 piston brakes so no longer needs these.

Selling
Jun 8, 2023 at 13:57
Jun 8, 2023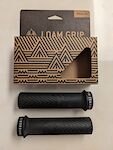 $25 CAD
Brand new black PNW Loam lock on grips, Regular diameter. Just realized I prefer larger diameter grips. Open to trades for new or near new grips. Would also trade towards gravity oriented 27.5 tire, 2.3 - 2.5".

Selling
Jun 8, 2023 at 13:55
Jun 8, 2023
$25 CAD
Used but in great condition Chromag Basis lock on grips. Minor cosmetic wear on bar end plugs. These retail for $48 + tax. Also looking for a 27.5 gravity oriented tire that I would trade towards.

Selling
Apr 24, 2023 at 14:40
Apr 24, 2023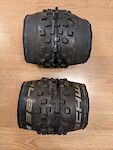 $50 CAD
Schwalbe Nobby Nic 27.5 x 3.0 tires. Used, but still have lots of life left. $50 for the pair. Would also trade for a gravity oriented 27.5 tire, 2.3 - 2.5".

Selling
Apr 7, 2023 at 8:56
Apr 7, 2023
Load more...