kryten
Member since Nov 14, 2014

Edmonton , Alberta
Block user
Recent

Selling
Apr 18, 2022 at 18:03
Apr 18, 2022

Selling
Apr 13, 2022 at 11:48
Apr 13, 2022

Oct 14, 2021 at 14:56
Oct 14, 2021

Apr 16, 2021 at 14:15
Apr 16, 2021

Jul 16, 2020 at 8:52
Jul 16, 2020

Selling
May 21, 2020 at 10:37
May 21, 2020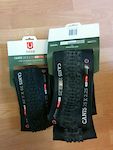 $100 CAD
Brand new pair of Onza Canis 29x2.25 folding tires. Tubeless ready, FRC RC2 55a. One tire was test fitted on the wheel without sealant and never ridden. Would trade for more aggressive pair of tires as my needs changed since I ordered these tires.

Selling
Feb 17, 2020 at 10:23
Feb 17, 2020

Selling
Feb 17, 2020 at 10:20
Feb 17, 2020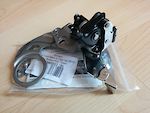 $15 CAD
Never installed Shimano LX E-type 9 speed M-580 front derailleur with mounting hardware and manual. Bottom pull, bottom bracket mount. Bought for a project years ago and never ended up using it.

Selling
Feb 17, 2020 at 10:16
Feb 17, 2020

Dec 20, 2019 at 11:33
Dec 20, 2019
2019 Pinkbike Awards: Value Product of the Year Winner
Thought the 35 would be a step below the Z2, but potentially interested in either for a budget HT as well. I suspect there will be a lot more take off/slightly used 35s than Z2s available shortly. They are priced about the same new in Canada.
Load more...