kyle83
Member since Aug 22, 2014

Kamloops , British Columbia
Block user

Recent

Aug 28, 2018 at 0:14
Aug 28, 2018

Jul 8, 2018 at 5:55
Jul 8, 2018

Selling
Jul 6, 2018 at 14:13
Jul 6, 2018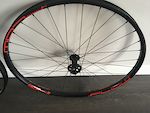 $450 CAD
Stan's flow mk3 wheels. DT370 rear hub. Rocky Mountian sealed front. Less than 100km on wheels. have some paint, sticker chips, as shown. Run straight and true. Boost hub spacing. XD driver. 2018 BC edition Instinct takeoffs. Local pickup or buyer pays shipping and paypall fees.

Selling
Jun 23, 2018 at 14:59
Jun 23, 2018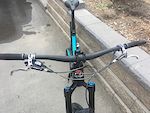 $5800 CAD
2018 Rocky Mountain BC edition. Upgraded to We Are One Agent wheelset with Industry 9 hubs. Upgraded TRP quadium Gspec brakes. 800mm atlas bars. Otherwise as stock. Some paint marks as pictured on the rear triangle. Also have stan's flow wheelset with dt swiss that came on bike. Can mount up the stans and move on price a bit if the you don't want the agent wheels. Not interested in trades. Will deal in person only, If you live somewhere with good trails near me I might be able to make a trip your way to ride and bring this one with me too. Not in a huge rush to sell, though I will look at reasonable offers. I'm going back to the hardtail life.

Jun 14, 2018 at 17:00
Jun 14, 2018

Apr 11, 2018 at 5:49
Apr 11, 2018

Apr 6, 2018 at 15:05
Apr 6, 2018

Apr 1, 2018 at 15:22
Apr 1, 2018

Mar 16, 2018 at 4:27
Mar 16, 2018

Mar 15, 2018 at 15:42
Mar 15, 2018
Load more...