lbro23
Member since Apr 24, 2017

Male
Salt Lake City , Utah
Block user
Recent

Selling
May 5, 2023 at 5:35
May 5, 2023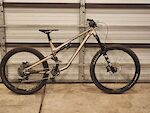 $2400 USD
Commencal Meta SX (Mullet) in XL size. This bike is on a brand new warranty frame. This is an excellent Enduro bike for taller riders who still want something playful! The build spec is as follows: Fox 38 Performance Fork, DPX2 Shock Specialized Roval Wheelset Shimano SLX Shifter and Derailleur Sram GX Eagle Cassette and Chain Shimano MT-520 4 Piston Brakes Pedals Not Included* Buyer Pays Shipping*

Selling
Oct 24, 2022 at 15:05
Oct 24, 2022

Selling
Oct 13, 2022 at 7:04
Oct 13, 2022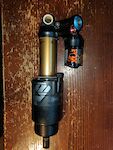 $400 USD
2021 Fox Float X2, standard eyelet mount at both ends. This shock size is 230 x 62.5, taken off a Commencal Meta AM. The shock works perfectly and has for its lifetime. Last serviced in fall of 2021. The custom Tune ID lookup will say its 60mm stroke, but I had it re-stroked to 62.5mm by Fox when I had it serviced. Buyer pays shipping.

Selling
Jun 2, 2022 at 8:51
Jun 2, 2022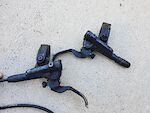 $280 USD
Shimano SLX 4 Piston brake set, taken off of bike after ~1 year of use. Everything is in good working order, I just decided to upgrade to Code RSC's. The brakes come with metallic pads (D02S - no cooling fins) F&R that were replaced recently. Taken off an XL Commencal Meta AM, so the rear hose should be long enough for just about anything. The hose is snipped in the rear, but I will include a new barb and olive in the box. Front hose is connected and bled. I also have a brand new set of D02S metallic pads for an additional $20. Buyer pays shipping.

Selling
May 14, 2022 at 17:22
May 14, 2022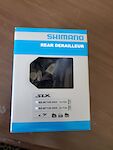 $70 USD
New in box rear derailleur, received from warranty replacement but I had already bought a new one. Hard to find in stock right now, here's one for under MSRP. Buyer pays shipping, local pickup in Salt Lake City area.

Aug 23, 2021 at 14:13
Aug 23, 2021
Bike Check: Tom Bradshaw's Commencal Meta AM 29
@TKRRRG: Mine would creak/pop when I pushed laterally on the BB with the bike sitting on the ground (cornering load). Rebuilding the lower shock mount, and putting a dab of grease on the ID and OD of that metal bushing solves it for a few months.

Aug 5, 2021 at 6:41
Aug 5, 2021

Aug 4, 2021 at 8:57
Aug 4, 2021

Jul 27, 2021 at 9:30
Jul 27, 2021

Jul 21, 2021 at 6:20
Jul 21, 2021
Load more...