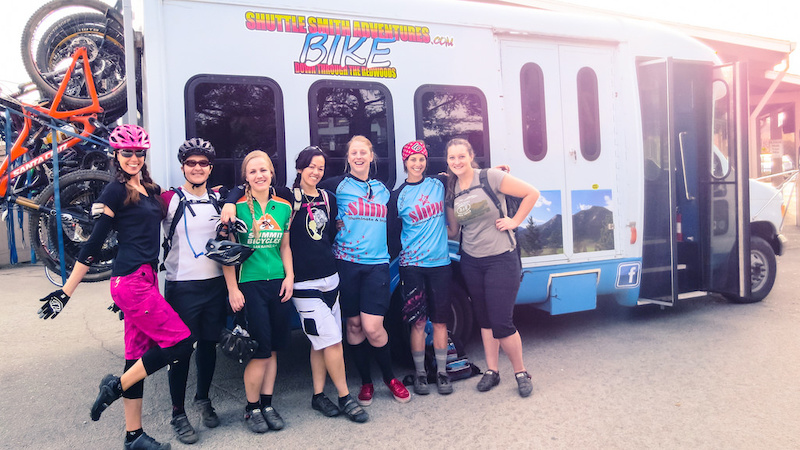 Over the 2014 season,
Shine Riders Co
, a women's mountain biking company,
organized and led over 2 dozen FREE, No-Drop Style, Meet-Up Rides
. These rides varied in riding style (ex. enduro, downhill, dirt jump, etc.), skill ability, and fitness level. All rides put fun and rider safety as a priority, but also pushed rider limits. Some rides had shuttles, and some rides included a full weekend of camping.
Some rides even included FREE skills coaching, dramatically increasing rider progression.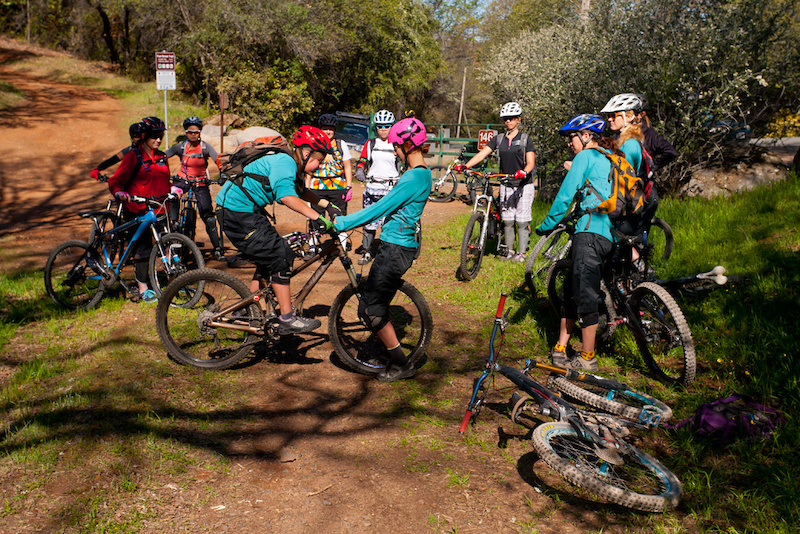 Shine is not alone in sharing the stoke of women's mountain biking. Throughout the world, more and more women are organizing group rides in their home regions and favourite ride locations. Their intentions are to share this special sport, connect with other women, and to bring awareness to their favourite trails.
Are you, your favourite riding group, club, or team leading a FREE women's specific mountain bike ride? We want you to share it! All you need to do is head to
Shine Riders Co.
and navigate to the "
FREE Group Rides
" page. Simply submit your ride through the form at the bottom of the page and we will add your ride to our calendar and share it with our many email and social media followers.
We want to see the numbers of women on the trails continue to increase, so here's your chance to help. Looking to start your own group ride? Feel free to
contact
Shine with any questions, we'd love to help you get started.
Read More about Women's Mountain Biking:
Head to the Shine Blog
.