logangregson
Member since Sep 20, 2015

Male / 30
Newport Beach , California
Block user
Recent

Apr 17, 2021 at 19:03
Apr 17, 2021

Feb 7, 2021 at 17:06
Feb 7, 2021

Selling
Feb 7, 2021 at 17:04
Feb 7, 2021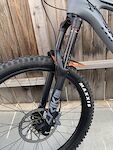 $600 USD
2020 Rockshox Lyrik select+ with the Charger 2.1 damper and the new C1 Debonair spring that comes on the 2021 forks. Steerer tube is 7 1/2 inches long. Solid fork. No scratches on the stanchions and fresh lower leg service complete. Ridden for a couple months and going to try out the Zeb. Couple scuffs on the lower legs from bushes. Let me know if you have any questions!

Oct 28, 2020 at 16:24
Oct 28, 2020

Selling
Oct 28, 2020 at 16:24
Oct 28, 2020

May 19, 2020 at 21:19
May 19, 2020

Selling
May 19, 2020 at 21:19
May 19, 2020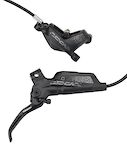 $275 USD
Brand new SRAM code R brake set. This is a takeoff from my 2020 large transition patrol. This is for the set, front and rear and matchmaker clamps included. Solid brake for the price!

May 1, 2020 at 16:21
May 1, 2020

Selling
May 1, 2020 at 16:19
May 1, 2020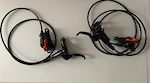 $150 USD
Brand New Shimano Deore BR-M6000 front and rear brake with pads included. Asking price is for the set and also comes with brand new Shimano 180mm and 160mm rotors as well. This is a solid bomb proof brake set for a cheap price. These came with my Ibis HD4 and were never installed. They have just been sitting in a box. Feel free to message me with any questions.

Selling
Apr 9, 2020 at 16:44
Apr 9, 2020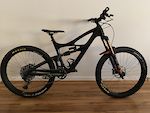 $2150 USD
Selling my large Ibis HD4 frame in black. Been a solid frame and favorite bike to date. The bike is still fully assembled but there are no cracks or scratches into the carbon. Minor paint scuffs. Fox float x2 shock recently serviced and is pro tuned by the Bike Company in Lake Forest. If you'd like the fork as well, it would be another $600. It's got the grip 2 damper with 170mm of travel. Will include 160mm air spring. Also recently received a full service. Make me an offer!
Load more...